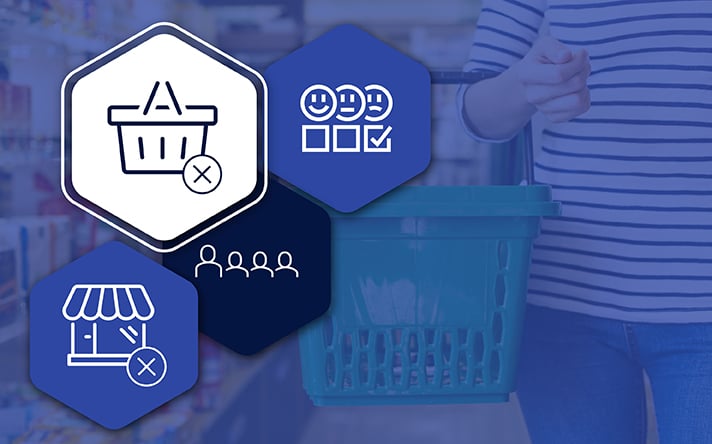 If you were to consider the rate of basket abandonment at physical stores versus online stores, there is no comparison. Most customers walk into your stores ready to purchase. It's not the same with online stores where one small hitch can mean someone leaves without buying. That said, there are still many instances where customers do abandon their baskets in-store.
The key is to recognise these instances. Because once identified, you can at least plan to ensure they don't become problems.
That's where this article comes in. We want to help you by pinpointing the mistakes you might make in-store that can result in customers leaving without buying anything. And, if you haven't made these mistakes yet? In that case, it's about knowing of them so you can avoid them as best as possible.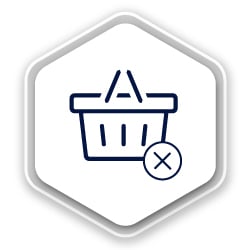 1. You don't stock the products your customers want
When any shopper walks into your store, they're doing it for specific reasons. Besides the argument that they might be shopping according to price, the other purpose is because they believe you have the products they want.
Let's say, for example, you're an FMCG retailer, and someone walks in for their weekly grocery shop with a set shopping list. However, after arriving and having walked through your store, they soon realise that they can't find the items on their list.
Did you Know? Our Assortment Planning Software can help you to meet your shoppers needs as well as improve your in-store experiences.
Of course, we're not talking about the problem of running out of stock of one product. While frustrating, your customers have made a physical effort to visit your store. If it's one product of a dozen, they're unlikely to abandon their basket.
Instead, it's about when they find that of the ten items on their list, they might only find half. At that point, they have every right to question if it's worth continuing their shop. You also can't blame them if they decide to shop across the road at your competitor.
How do you fix or avoid this mistake?
If you want to fix this mistake or avoid it altogether, the solution is straightforward.
You must consider your retail data.
More specifically, it's your Point of Sales data. Consulting it allows you to determine the demand of each product across all of your categories so you can know what to stock. With it, you'll soon understand which items are fast-sellers and which don't sell as well as you'd hoped.
What's more, it can help you to avoid the mistakes of running out of stock or overstocking.
Market data is also critical. By reviewing it, you can know if what you're offering in your store is in line with what customers would find across the market.
Don't forget about your loyalty data either. If you have a loyalty programme, it's a data goldmine that you should tap into to better understand the buying habits of your customers.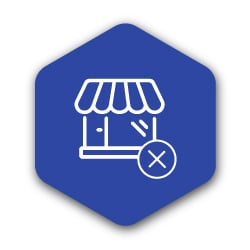 2. Your store isn't shoppable
Besides not stocking the right products for your customers, another mistake that leads to basket abandonment is not creating a shoppable store.
By that, we mean it's crucial for you to design the layout of your store in a way that encourages instead of discourages shoppers to stay and fill their basket.
So, how bad a mistake is it? Here's a personal example from one of our colleagues at DotActiv.
They regularly visit a pharmacy retailer because it's nearby their home. A large pharmacy brand recently bought it out and revamped the look and feel of the store. That included the layout and the shelving.
Use DotActiv's heat-mapping features to create customised strategic floor plans that draw shoppers through your stores.
Today, the store is a mess. The aisles are narrow, which makes the store feel cramped. There are also no labels on the shelves, which means they can't find products quickly. It's lead them to admit they're considering shopping at a different pharmacy.
Whether they do decide to shop at a different pharmacy or not is ultimately up to them.
However, if they've had that idea, there is no doubt that others have too. Word spreads, and before you know it, you might find more customers avoiding the store because it's so complicated and frustrating to shop at.
How do you fix or avoid this mistake?
If you're looking to create a shoppable store, it all begins by creating a data-driven floor plan. That's because of what you can achieve with one.
With a carefully designed floor plan, you can please your customers with a logical product flow, reduce floor congestion during peak shopping hours, and maximise the selling potential of your space.
Of course, in the case of this article, we're focusing more on the first two benefits that focus on your shoppers. If the above pharmacy retailer had considered the layout of their store when revamping, they wouldn't be sitting with a store that's frustrating for customers to shop.
If you're looking to create a floor plan for your store that will help you avoid any of the above, it's worth reading this article about the steps you'd need to take.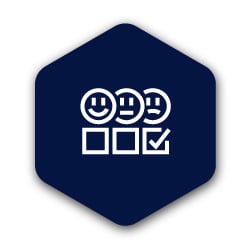 3. Your customer service levels are not up to standard
While the first two points focus on the shopping experience of your customers, you also need to consider something else: the level of your customer service. Is it up to standard?
Why?
Considering that the differences between yourself and your direct competitor are small - you could easily use customer service as a differentiator.
Let's say a customer walks into your store. It's their first time there, and they can't find a product. What's more, they can't find anyone on the store floor to point them in the right direction. The likely result is that they might walk around in the store for a while in an attempt to find the product themselves. They might find it; they might not.
The other likely conclusion is that they're too busy to run around looking for the product, and so leave your store. Regardless of which decision they take, they shouldn't need to do either.
Now compare that to your direct competitor who knows about the importance of customer service. Which store do you think shoppers would want to visit more often?
How do you fix or avoid this mistake?
There are many different actions you can take to up your customer service levels.
Firstly, you can place someone at the entrance of your store near the shopping trolleys and baskets. They can act as friendly faces - inviting shoppers in and establishing an atmosphere that encourages customers to stay for longer.
Alternatively, they can field any questions and point your customers in the right direction to a particular product.
Secondly, you could make returning faulty products easy. Anyone returning an item is most likely unhappy and frustrated. You make the process easier and fuss-free, which can help to dampen that irritation. There is also the point that it's an opportunity for you to turn a negative situation into a positive one.
Thirdly, ensure you always have staff on the store floor to answer any questions. The people whom you place on the store floor should also be approachable and look out for customers who look like they are lost.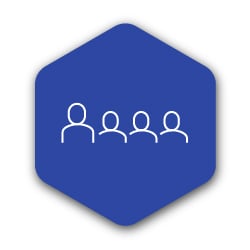 4. Your checkout queues are always too long
You might have managed to source the right products, presented them perfectly in-store and offered the best customer service you can. However, everything can still fall apart if you make this last mistake:
What is that? It's if you struggle with and don't address long checkout queues.
Of course, if you've managed to do all of the above, a customer might be prepared to wait a little longer than usual. That's because they've had a good experience. However, you shouldn't take it for granted.
No one likes queues. You only need to consider the Digimarc survey by Forrester Consulting, which considered US grocery shoppers. Survey respondents admitted they'd willingly buy fewer items to use an express checkout lane.
The same survey found that 32% would quit a long line in search of another. And, 11% would abandon their basket altogether if the line was too long.
How do you fix or avoid this mistake?
When it comes to avoiding basket abandonment, you have a few options.
Firstly, you should ensure that all of your checkout tills are open during your peak shopping hours. If you can have them manned during these specific hours, you'll have queues that move quickly, which will help with waiting times.
When customers see lines move quickly, they won't be as hesitant to join them. A moving line also subconsciously tells your customers that you're organised and efficient. Customers can walk in, get their shopping done quickly and leave without a fuss.
Secondly, its worth placing LED displays before your checkout counters or at the end of queues that give your customers an idea of how long they can expect to wait. According to research, shoppers will wait between five and ten minutes before they think about leaving. In some instances, that timeframe might be shorter.
If you don't have the budget for LED displays, you can always include signage explaining how long a shopper should expect to wait. And, if they feel they have waited too long, you could add further direction.
Further direction would include informing shoppers of whom they can contact or what steps to take if they are in the queue for too long. You could also consider placing someone near the queue to help assist where necessary.
Conclusion
DotActiv Lite, Pro, and Enterprise are all different versions of our category management software that allows you to drive category performance. You can visit our online store here or click below to find out more.