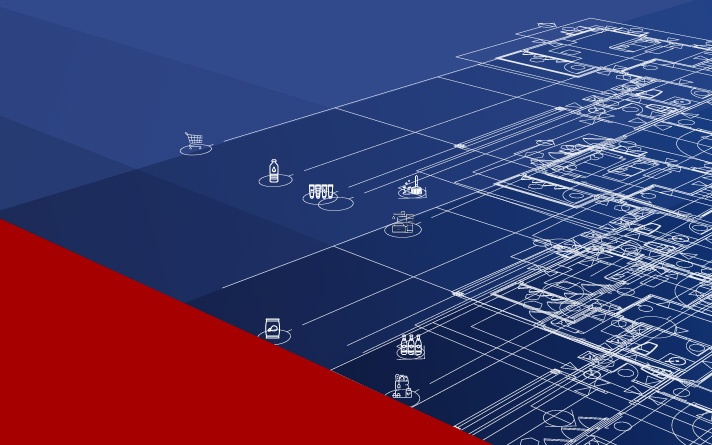 Building a store floor plan is about more than placing your categories wherever you want. Or, giving them any old amount of space. If your goal is to be successful, you need to instead be deliberate in your approach. A well-designed store considers many different principles, which contribute to the final look of your store.
In brief, these principles include ensuring your entire store comes across as a single entity to meet the needs of your target market. You need to consider your focus, and design your store to both maximise customer experience and minimise customer irritations. And don't forget that you must also be flexible in your design approach.
By keeping these principles in mind, you can go about following the steps to create a profitable store floor plan.
What is a store floor plan? (and what is its purpose)
Before we go into the intricacies of creating the most efficient floor plan for your store, it's essential to understand the floor plan for what it is. Fortunately, it's simple to explain.
A floor plan is a macro view of your store. That's why you'll often hear it described as macro space planning. Put even simpler it's a visual representation of where and how to position your categories in your store. Along with that, it allows you to determine how much space to allocate to each category, according to their overall sales contribution.
As for its purposes, that's separated into multiple goals. On the one hand, your goal is to satisfy the needs of your shoppers. Thus, when building your floor plan, you'll aim to achieve a logical flow through your store which will keep similar departments and categories together or side-by-side. Doing this will allow for a better customer shopping experience and thus less shopper confusion.
On the other hand, you need to consider your store goals, one of which is to maximise the selling potential of your retail space. That's where having the correct category space allocation according to sales contribution comes into play.
For example, there is higher customer demand for Category A (Sweets), and so it sells particularly well. But for some reason, you've only given it one drop. Meanwhile, you have Category B (Hot Beverages) which has three drops, yet there is a lower demand for it, and it sells far fewer units. If you want an efficient and profitable store, you need to balance out your categories according to their overall performance contribution.
That said, a store plan can also allow for the creation of hot spots throughout your store. Hot spots are used to pull consumers through the store and can include stands that promote, amongst other things, specials and new lines. For example, next to your in-store butchery, you can place braai (barbecue) accessories such as firewood, charcoal and even apparel.
Why is a store floor plan so important?
When it comes to answering the question about the importance of a floor plan, you only need to look at the financial and practical benefits of floor planning. If you're opening a new store and are undecided on which store layout to follow, you can read up on the advantages and disadvantages of each in this piece.
First up, let's look at the financial benefits. We've already mentioned one in passing: you can maximise the selling potential of your retail space. By apportioning the correct amount of space to each of your categories, you ensure that you don't waste any of your floor space. Every part of your store is tweaked to work for you.
Another financial benefit is that it can lead to increased basket sizes. How? A well-laid out store floor plan will tempt your customers to shop more of your store.
Let's take the example of a customer who is doing their weekly grocery shop. They're only looking for the products on their shopping list. But, because of the way in which your store is laid out, which includes placing your high traffic categories at the back, your customers will move through your store, which will expose them to more of your merchandise. Cross-merchandising can help you here. They don't know they need a product until they come across it.
A third financial benefit of having a well-laid-out floor plan is that it allows the categories in your store to grow. That is due to the proper space allocation relative to overall contribution, which will, in turn, improve your bottom line.
Download your FREE Financial and Practical Benefits Guide to Category Management Software
If you look at the practical benefits side of floor planning, there are two main advantages, one of which we've already mentioned. That is that it allows you to position your categories in a way that meets (and exceeds) the expectations of your customers. It's also known as a logical category flow and goes back to the principle around maximising customer experience and minimising customer irritation.
More than that is the fact that a well-designed store floor plan can help to reduce floor congestion during peak hours. We've mentioned it before - when the store is busy, it becomes unpleasant to shop. How can you achieve this with a floor plan? By strategically spreading out your high traffic categories across your stores, you can safeguard yourself against congestion.
A two-step guide to creating the perfect store floor plan
1. Draw up a plan for your store
The first step towards building an efficient store floor plan is straightforward. You need to draw up a plan for your store. It's a basic architectural drawing of your entire floor space. In doing this, you must also include a note about the actual size of your space. After all, the last thing you'd want is to indicate your floor space is 100m2 when in fact it's closer to 80m2.
When drawing up your plan, you must account for all of your fixed items, such as your doors, fixtures, fittings and even your till points. Once you've done that, it's worth doing a floor walk of your store to ensure that what is depicted in the plan is what is in your store. In short, don't take the initial floor plan as gospel. You might find that there is an immovable obstruction or additional fixtures that might not have been on the original floor plan.
2. Decide on the appropriate amount of space for each of your categories
Once you have drawn up your floor plan, it's now a case of deciding where to place each department in your store. More importantly, it's to decide the appropriate amount of space for each category according to their overall performance.
By overall performance, we mean that you shouldn't only take your total sales into account when allocating category space. You should also consider your units and profits contribution.
And then there is the need to consider what is to the left and right of each of your categories and if it makes sense to your shoppers. For example, you wouldn't put deodorants next to chocolates because they don't fall into the same department. You'd rather place complementary categories such as soaps, shower gels and body wash next to your deodorants.
You should also scrutinise the flow of your store. The front of your store is usually reserved as a promotions area to stock those items on specials and can be used to attract shoppers into your store and create impulse purchases. Other departments such as the bakery (freshly baked bread) or flowers (visual appeal) are placed near the front of a store to lure in customers too.
Keep in mind that your category strategy also plays a crucial role in where you place your categories and how much space each gets. If you aim is to boost sales in a low performing category, placing it next to a high performing category could work.
3. Repeat
With regards to re-evaluating your floor plans, it's advisable to do it once a year. At a push, you can re-evaluate the original plan every six months to ensure efficiency. More than that, though, and you'll be working against your best interests, causing shopper frustration. As for the space allocation for each of your categories, that will change according to the overall contribution.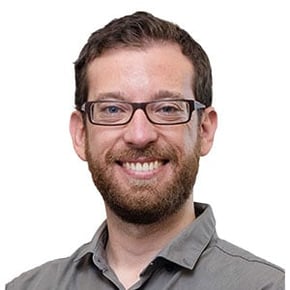 Darren Gilbert
With over 10 years of writing and marketing experience, Darren joined DotActiv in 2017 as a content writer where he was responsible for producing blogs, Ebooks and more. He has since worked himself up to the role of content manager, where he oversees all and any content produced by the company. He has a Bachelor of Arts in International Studies from the University of Stellenbosch.