Building an internal
category management
capability is no easy task. Retailers and suppliers almost always turn to third party providers for software to help optimise their capabilities. When they do this it is understandable that they would insist on a robust, reliable and high-quality support model. This leads to the question that we get asked most regularly by category management professionals from around the globe:
"How are you going to be able to provide high-quality support to our software users who are so many miles away?"
At DotActiv we have always focussed on servicing South Africa up until we released new versions of CatMan Lite, CatMan Enterprise and MobiChain. All three products have stirred attention from other parts of the world which has caused the above question to become quite popular. It's a valid question so we'd like to unpack our answer in more detail.
There are definitely pros and cons to both virtual support and onsite support, but the overwhelming trend is that virtual will replace most of the need for face to face.
---
There is no doubt that every business wants a category management software solution that is better, faster and cheaper. Before going through our approach to delivering quality support to our software users let's take a look at some user support trends:
1. Software buyers don't think it's important to have a local vendor anymore
The general trend is that software buyers aren't as concerned about where their solution comes from but instead they're placing a bigger emphasis on their solution being better, faster and cheaper.
Take a look at the stats and chart below from findanaccountant.com which is based on tens of thousands of projects:
"The average software buyer is located nearly 3x as far away from their vendor in 2014 as they were in 2001."
Let's put vendor selection and support aside and look at important meetings like for example annual shareholder meetings, here the trend seems to continue. Consider this chart from the Association of Corporate Council :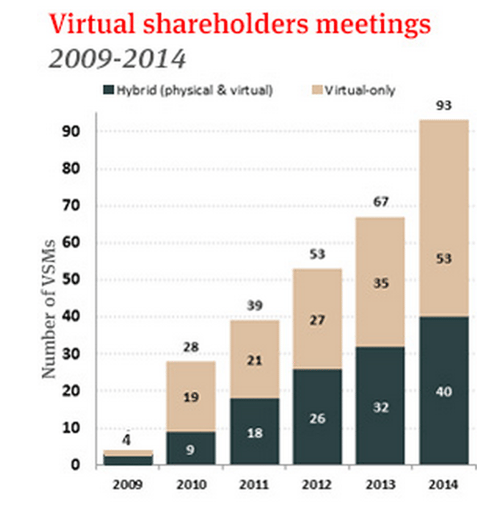 The above stats speak loud and clear. Software users and professionals in general are becoming less and less concerned about where their vendors are located.
2. When vendors are local, users still prefer virtual support
This was quite an interesting one. We changed to a remote support model in 2012. Since then most of our local South African customers have preferred remote support even though we are a short drive away.
Here are some of the factors that are fuelling this trend:
1. Faster response times
When a user has a problem a phone call, email or logged ticket can be attended to almost immediately because there is no need to schedule a meeting and then drive the customers office and then only begin fixing the problem or supporting the user with the next best steps.
And let's face it, it's always nice to skip the traffic.
2. Less intrusive
Many people find it intrusive to have people at their offices every time there is a problem to be solved. Consider this pyramid of communication from thecouchmanager.com which illustrates ways to communicate from the least intimate to the most intimate. People don't feel that its necessary to use the most intimate form of communication when it comes to support. We do find that video conferencing often hits the perfect balance.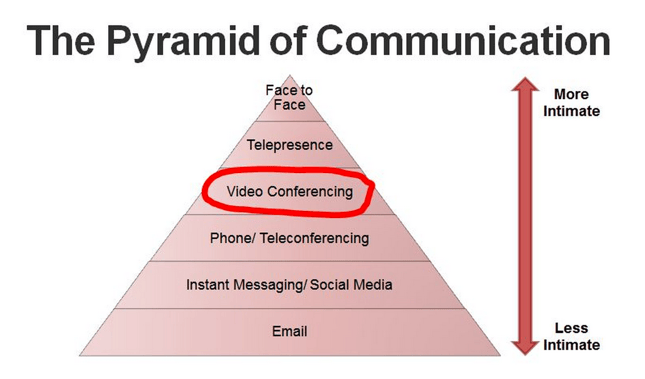 3. More cost effective
Virtual support requires no travel time so the vendor doesn't have to incur fuel, vehicle maintenance and travel time expenses which ultimately means that the customer will pay less for the solution.
4. Reach for better solutions expands globally
Businesses that insist on local vendors are limited. By searching globally for solutions businesses have more options to choose from and are more likely to find a solution that is better, faster and cheaper.

CONCLUSION:
Don't let a fear of virtual stop you from getting a better deal on your Category Management Software. There are many cost and practicality benefits of this type of support which you may be missing out on.
Interested in a category management solution? You can book a complimentary exploratory session with a DotActiv expert today and we'll show you how our software can help you achieve your goals.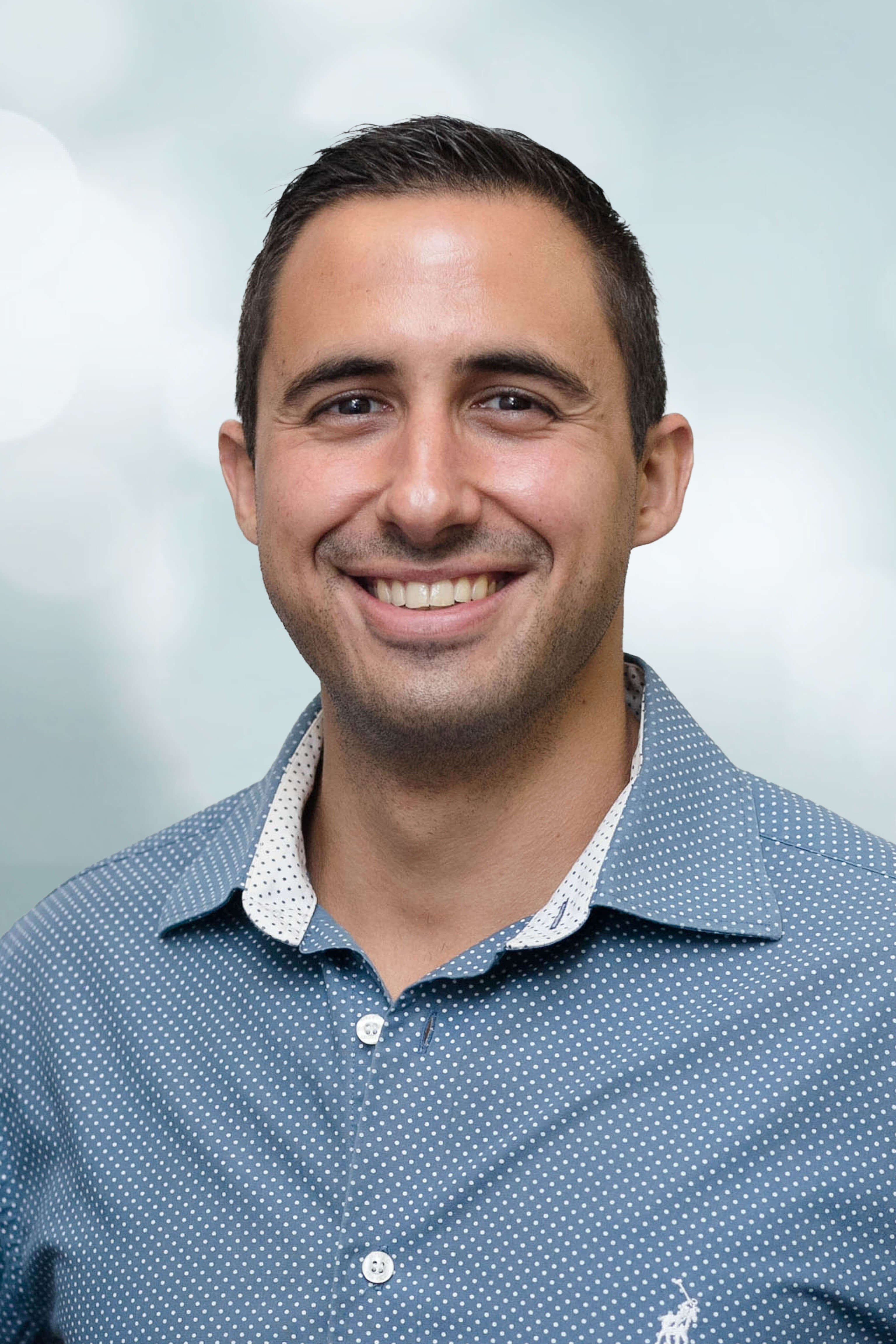 Kyle Dorfling
Kyle joined DotActiv in 2009. Since then, he has worked across multiple departments and gained extensive experience across multiple facets of the business before becoming DotActiv's CMO. He was appointed CEO (Acting Chief Executive Officer) in 2021. Kyle is responsible for leading the board and our management team by setting and overseeing the overall strategy of the business. He is known for his deep passion for servant leadership and lifelong learning. As Acting CEO, Kyle has assumed the full powers and responsibilities which come with the role of CEO and his appointment will become permanent in 2022 when specific criteria have been met. On a personal note, Kyle loves spending quality time with his nearly 3-year-old son, Troy. He also has a passion for health & fitness, life-long studies and spending quality time with family and friends.