Shopping should make us feel good, whether we are engaging in some good old retail therapy at the mall or just stocking up on our groceries. Being enabled and empowered by technology, today's consumers seek out even richer and more captivating shopping experiences, and the retailers who provide these experiences are rewarded with loyalty.
However, behind the scenes, brick-and-mortar businesses and e-Commerce are constantly fighting for consumer's attention and money.
While the bigger share of retail sales still takes place in-store, e-Commerce sales are growing and are expected to grow for the foreseeable future. So what does this mean for the retail brick-and-mortar business?
Retailers need to take steps to enhance and optimize in-store experiences.
Too many retailers forget about the basics which can ruin the in-store experience. Shopping should be easy and frustration free allowing the customer to shop naturally with out feelings of frustration. To accomplish this, retailers first have to evaluate some of the points of frustration that are likely to cause their customers to leave.
The 3 most common points of frustration for shoppers:
Let's have a look at the factors that would make your customers unhappy and cause them to find a more efficient place to shop:
1). Not having an item that customers expect to find at your store, or not having an item in stock or available within the time frame they expect.
Out of stocks are a major frustration point for consumers. Remember how you felt the last time your preferred product was out of stock?
2). When a customer can't find a product in-store where they expect it to be.
Time is precious so consumers want stores to be logically laid out to avoid wasting time trying to find each item on their shopping list.
3). Having a range / assortment that is not suited to the local living standard measure (LSM).
Consumers with different incomes shop differently and retailers need to cater for this by planning assortments that are suited to the local LSM (living standard measure).
Here are some of the ways you can company points 1, 2 and 3 above:
Efficient stock control means having the right amount of stock in the right place at the right time, and having a good system in place to replenish what is on shelf. Planograms are commonly used to determine the amount of SKU's a retailer can order in order for them to be in control of their stock.
Floor space planning is also key to making sure your store is logically laid. A logical store layout will make your customer's shopping experience a breeze. Having the correct store layout means the consumers will know exactly where to go to find what they are looking for - no time wasted and frustration free.
People from different geographic locations shop for different types of products, therefore it is vital to stock products that match the living standard of your store's location. Stocking only premium products in an area where people's living standards are low will be bad for your business, and vice versa. Having a strong localised assortment planning strategy is therefore imperative to making a success of your stores.
It is no secret that category management has become a crucial step in winning back the hearts of shoppers and when implemented correctly it can increase profit margins, strengthen customer loyalty and level the playing field between bricks-and-mortar and e-Commerce.
Need help with your category management? Contact us today for an obligation free discussion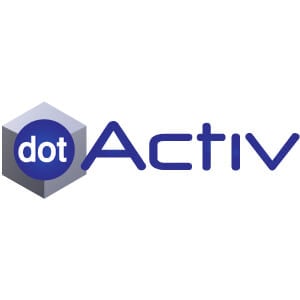 DotActiv Team
The DotActiv team comprises category management experts lending their retail experience and knowledge to create well-researched and in-depth articles.