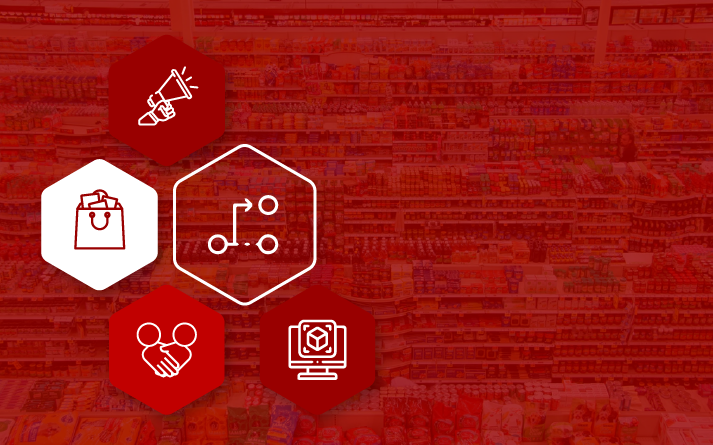 Here's a fact - having excess inventory in your business is never a good thing. It means something is wrong and you need to fix it. In reality, if you've worked in retail for long enough, you would have faced this problem. Fortunately, there are many actions you can take to do that so that it doesn't hurt or damage your business.
For context, when we talk about excess inventory, we are referring to products that have exceeded projected consumer demand. It's not yet dead stock or unsellable, but it is slow to move off your shelf.
There are a few reasons why it happens, some of which are not necessarily in your control. These include inaccurate projections, changing economic conditions or consumer demand and trends.
About the contributors
​​Aarifah Karriem joined DotActiv in 2021 as a space planner, working on our Food Lover's Market account delivering category management services. She has a Bachelor of Arts in Media, Writing and Gender Studies and a Postgraduate Diploma in Management from the University of Cape Town.
Leané Mulder joined DotActiv in 2019 as a space planner, working on various ad-hoc accounts. Since then, she has been promoted to account manager. Today, she oversees work on our Motus account. She has a BSc in Consumer Science from North-West University.
Louis Schoeman joined DotActiv in early 2019 as a space planner. He has since worked on various pharmaceutical accounts, including United Pharmaceutical Distributors and Adcock Ingram. Today he works on our Dis-Chem account as a category planner.
Meagan Paynee joined DotActiv in 2019 as a space planner for Ultra Liquors. She has since been promoted to account manager to look after various ad-hoc accounts. She has a BSc in Biological Science and BConsumer Science: Clothing Retail Management from the University of Pretoria.
Tara Cliff joined DotActiv in 2019 as a space planner. She worked on various accounts and currently works as a retail space planner on the Absolute Pets account. She has a B. Consumer Science: Clothing Retail Management from the University of Pretoria.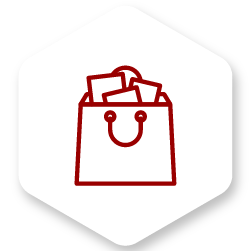 Use promotions to sell off excess stock
The first action to take is to utilise promotions in-store.
Promotions are a great way to deal with excess stock for a few reasons. Firstly, you can bring attention to products that might not have sold as well as you had hoped. Highlighting them in strategic areas across your store can lead to customers adding them to their baskets impulsively.
These promotions create an urgency that encourages customers to buy the stock to not lose out on a good deal or save money. Using tactics such as buy three for the price of two or buy one get one free leads us to the second reason why these are worth implementing. They help you to increase the number of units sold, which boosts your stock turnover.
If you're looking to encourage your customers to visit your store, you can use loyalty cards and social media to promote your specials. Let's say you are a food retailer. In that instance, you could dedicate certain days during the week to a specific promotion.
As already mentioned, it creates urgency and can help you to sell your excess stock to prevent waste. If you're a pharmacy retailer, bulk order discounts might be a better way to go since they can help you sell products for a discounted price. Meanwhile, seasonal promotions and price markdowns are good tactics if you sell automotive products.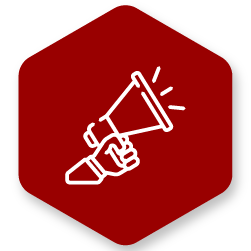 Use bulk displays
While promotions are a good tactic, so to is the use of bulk displays.
Bulk displays create a strong visual appeal and brand presence. They are usually associated with saving and urge your customers to buy the stock before it sells out. They also create the illusion that the products on display are all that are available.
You can pair your displays with sales or promotional banners to attract the attention of your customers. Bulk displays also help you with stockroom management since you don't need to store your excess stock in the back. They thus free up space for faster-moving items that contribute to your bottom line. Another point is that with them you can maximise the selling potential of your floor space.
Do you need help managing your inventory across your business? Let DotActiv help
If we were to look at examples of this in various retail environments, we can look at liquor retailers. You can use bulk displays to merchandise beers and ready to drink products that are difficult to place on the shelf. Here, we're referring to six-packs or twenty-four pack cases. In that sense, this isn't only about selling excess inventory, but also about presenting your stock strategically.
If you're a food retailer, similar to promotions, you can use bulk displays to encourage impulse buying while customers shop. As a pharmacy retailer, pet store or even a motor parts store, you can use your gondola ends or promotional stands.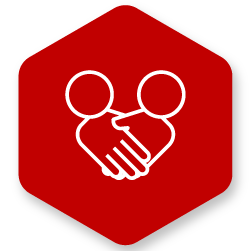 Negotiate with your suppliers to help deal with excess stock
Negotiating with your suppliers is a sound tactic to help you deal with excessive stock.
For that to happen, though, you need to establish a good working relationship with your suppliers. By doing that, your suppliers can assist when negotiating for stock upliftment. This is when your suppliers will take back excess stock at a percentage of what the stock was worth. That allows you to mitigate any capital loss due to excess stock.
If you're a food retailer, you most likely make use of a swell allowance. It is a percentage deduction or refunds for products if they don't sell and they have reached their expiry date. Of course, you would need to negotiate this allowance with your supplier before you order any stock.
That goes for any negotiations that you have with your suppliers. Then, when they deliver any new stock, they can take back or replace your excess inventory with more profitable stock. Since your suppliers don't only supply you, they can resell the stock to another retailer where they know it will perform well. Your suppliers can thus still make a profit.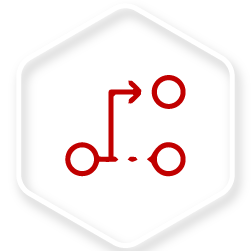 Relocate stock to other stores
Relocating stock to other stores is another way of getting rid of any excess stock.
If you have overordered or have lines that do not sell, for example, you can distribute stock to those outlets where you know the product will be more inclined to sell.
The store/s you do end up redistributing your stock to will depend on store demographics, consumer buying trends and living standard measures. As a food retailer that works with stock that has a short shelf-life, you can make use of this principle to prevent unnecessary waste.
Relocating stock to other stores is also a good tactic since it still provides you and your supplier with ROI without stock write-off if it doesn't sell. As a retailer, relocating stock to other stores can help you build a stronger market profile. That means you can better understand which products sell well in which regions, thus ensuring better assortment management.
Looking for a category management solution? We want to help you
This is where clustering is vital. Stores are grouped by how the consumer purchases a specific category and the range for each cluster is catered to the buying habits of the consumer. This means that only stock that performs well in these stores is kept within the range, and the lines that don't perform well will move to stores that do.
Let's consider relocating stock in the automotive industry. Here, it would include allocating stock to your sales reps to try and sell the items to customers. It is an effective method for your higher-end items such as toolboxes and work trolleys. You could also apply this principle to pharmaceutical companies.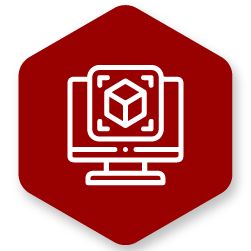 Invest in a category management solution
While all of the above actions are necessary - and you should attempt to implement all of them - there is also the point that specialised software can help you.
One of the most critical tools to use to help you deal with excess stock is to have the right technology in place. Investing in category management software that has been proven to get you the results you're after is a no brainer. That's because it can assist you with making informed decisions around all aspects of your business, including your product assortment.
Let's consider the example of DotActiv. With our category management software or service solution, you can identify the right product mix by using data analysis. Then there is the point that you can determine your top performers and single out any slow-moving products that will result in excess stock.
By identifying the right product mix, you can also ensure that your shelves are not messy and your stockroom is not overcrowded. Using our specialised software, you can also identify in which stores certain products will sell if or when you need to relocate any excess stock. That makes it an invaluable tool if you want to meet your goals and objectives, no matter if you're a retailer or supplier.
Conclusion
Having excess inventory in your retail business is never a good sign because of what it can lead to. However, as we've pointed out in this piece, there are plenty of actions you can take. The successful management of your excess stock depends on how well you implement any of these actions.
Do you need help managing your inventory in-store or across your business? You can book a complimentary custom exploratory consultation with us here or visit our online store.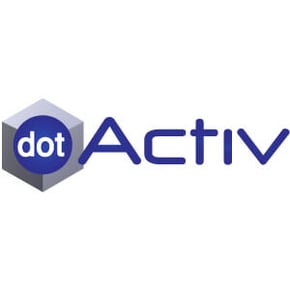 DotActiv Team
The DotActiv team comprises of multiple category management experts, all lending their years of retail experience and knowledge to create well-researched and in-depth articles that inform readers of DotActiv's retail blog.