Besides pleasing your customers and allowing you to maximise the selling potential of your retail space, a data-driven floor plan can do one more thing: help you to reduce floor congestion. What makes that significant is that shoppers getting extremely agitated when floor congestion gets out of hand during peak shopping hours.
As we've mentioned in our Ebook on Store Floor Planning - it's also free and you can download it here - the damage done by not guarding against congestion is significant. Fortunately, you can do something about it.
What you can expect in our Floor Congestion Ebook:
Considering that floor congestion makes up one goal (of three) of floor planning, this Ebook isn't a heavy old tome around the topic. That said, we haven't skimped. We've included everything you need to know to get you started.
We kick off this Ebook with a look at floor congestion, uncovering what it is as well as the signs that tell you your stores are suffering from it.
Following that, we dig into the reasons why your stores are struggling with floor congestion so that you aren't confused if you find that your stores are busy and chaotic. We also take a look at an actual floor plan that suffers from congestion, explaining why. We also give you suggestions for easing congestion.
In the last section of this Ebook, we explain how you can go about reducing floor congestion using DotActiv's software. This includes a practical look at your floor plan from different angles, including a floor plan based on % Sales, % Units and Days of Supply.
Conclusion
Regardless of how large or small your stores are, floor congestion is a problem that you should always guard against.
Click here to download your copy.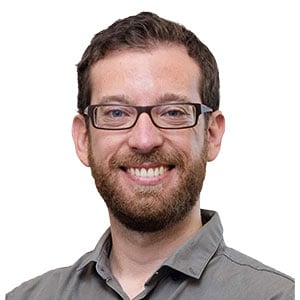 Darren Gilbert
Darren Gilbert joined in 2017 and is the content manager. He has a Bachelor of Arts in International Studies from the University of Stellenbosch.