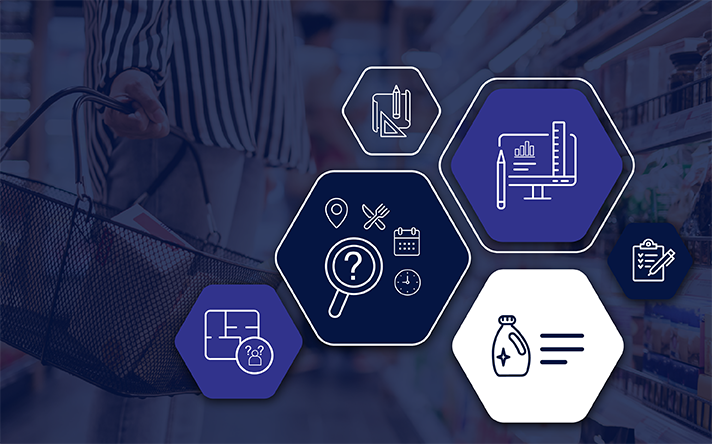 If you've fostered a reputation as the store of choice for a wide variety of products, you must manage these product categories with care. You also need to ensure that the strategies you pursue match the category role. For general merchandise stores, that includes, amongst other factors, providing each product grouping with the shelf space it deserves.
That's according to sales and a few other factors. But it's not the only action you and other general merchandise stores can take to ensure you improve the performance of your categories. There are many more. Presented below as steps, we unpack what you can do to improve the sales and profits of a category in-store.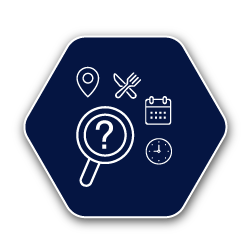 1. Identify your category roles: Have you chosen the right role?
If you want to improve the performance of your product categories in-store, the first step is to identify the category roles.
There are your usual four: Destination, Routine, Seasonal or Occasional, and Convenience.
It is usually your retail buyer or merchandise manager who decides on the category role. Of course, they do need to get buy-in from the rest of your business. They must also know and understand your customers' needs and wants.
For example, your buyer might want their category to generate the most money and so have the widest and deepest range. However, that might not be what the customer wants.
It's also worth pointing out that it's only after you identify the role the category will play in your business that you should identify the specific category role. Factors such as range, range depth and width relative to market benchmarks also come into play.
Let's say, for example, that a retail buyer is responsible for pool and pool accessories. They might consider it a Destination category. However, if one of your store locations is within a low LSM area, this category might not have enough sales to warrant that role. In such an instance, you may want to change the role to Occasional or Seasonal.
Another example is the Paint category. If your store location is within a densely populated area, you could give this category a Destination or Routine role. In doing so, you can supply your customers with all their painting requirements, creating a one-stop shopping experience.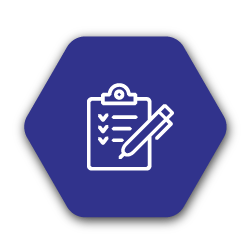 2. Evaluate the product range: Does it suit the identified category role?
Once you've identified the role of your various categories in-store, the next step is to consider your product range.
Does your range match the role you've given to a category?
If you select a Destination role, it's important to stock at least 90% of the range available within the market. You could also include one or two house brands to solidify the category as a destination. But essentially, you'd need to stock all the sub-categories of the category as well as a wide variety of accessories.
What's more, the range must also define you as a store of choice for that category. That includes providing ROI through sales, market share and consumer satisfaction.
Let's say that you sell large appliances and this specific category follows a Destination role. You would thus need to stock all the latest technology and gadgets available in the market in your stores. As mentioned above, that means a wide and deep assortment that meets every possible need that a customer has when shopping that specific category.
It's worth pointing out that you can give more than one category a Destination role in your store and that different categories can carry different category roles within a single store.
If, on the other hand, your customers' needs mean you'd be better off following a Seasonal or Convenience role, then you'd need to consider that. That would mean a narrower and shallower range. In the case of Seasonal categories, they play a secondary role in delivering profit. That doesn't make them any less important though. You can use it to differentiate yourself from your competition throughout the year.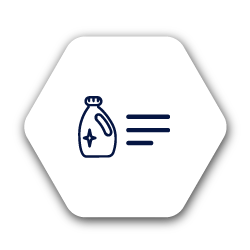 3. Analyse your product data: Is it getting the space it deserves?
If you've chosen your category and selected your range, the next step is to understand whether or not it's getting the shelf space it deserves.
That comes by analysing your data.
As for how you can do that, it includes looking at your days of supply, which evaluates how fast a product sells out. If the days of supply for a product is very high or very low compared to your gondola's average, it may be receiving too much or too little space.
At the same time, you could do a category analysis to view the sales and units growth of your different product sub-categories, segments, and even specific SKUs. Then, compare them to each other to see which SKUs bring in the most sales and move the most units in your business.
With this information at hand, you can set about adjusting space allocation, giving more space to those products that deserve it. Meanwhile, you can reduce the space for other products which do not sell as much.
Let's say that after looking at your sales data, you find that a specific paint can size far outsells others. In that case, it makes sense to give it more space on your shelf. Doing so will help you to reduce your out of stocks of that size to meet customer demand and avoid overstocking other items.
Of course, you could argue that it's up to a buyer's discretion. A sub-category or brand might see a decrease in sales and warrants less space. However, three SKUs of a large product could take up more space than seven SKUs of a smaller product. For example, water bottles might warrant two drops and buckets only one. Because buckets are larger, they require more space.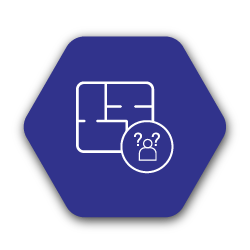 4. Consider your current floor plan: Do you need to make any changes?
The first step following any analysis of your data is to consider your existing floor plans and make any necessary changes.
As already mentioned, you need to understand the buying behaviour of your customers when they shop your store. Yes, you want to draw your customers in, but once they're standing in your store, you want them to walk through the store without missing or skipping an aisle. So have you set out your floor plan so that you can encourage that?
You can use Seasonal and promotional items to draw your customers in by merchandising them at the front of your store. Then scatter your everyday items throughout the store to ensure a store flow. If a category doesn't perform well, and it's currently at the back of your store, it's better to swap it out with a category that most customers shop. This way you will force more shoppers to walk through your store to get to the frequently purchased items at the back.
That aside, it's worth analysing your sales contribution per category on your floor plan. Doing so allows you to establish hot and cold spots. It can also help you to avoid placing too many top-performing categories next to each other, thereby avoiding congestion. Once again, the placement of hot spots around your store encourages shoppers to move around, thereby exposing them to more of your products.
Let's use the Hair Care category as an example here. And let's say you want to grow shampoo and conditioner so you add lines to your range. Keeping it at the back of your store would not be beneficial to the category. Instead, you'd want to place it in a highly trafficked or visible area to promote sales.
If you want to carry more of the range to ensure it matches the Destination role, you could consider moving it to a retail aisle where you'd have more drops in a run. That would allow you to display the full range. Of course, it would mean adjusting the space of another category. But that's necessary. As you go through your different categories, you can tweak the space of each to ensure they all get what they deserve and you meet the needs of your customers.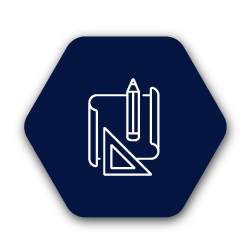 5. Consider your existing planograms: Fit them to your new floor plan
After building your new floor plan and having signed off, it's time to take your existing planograms and amend them to fit your floor plan.
If there have been significant changes, it's important to run them past the necessary people. That includes any buyers affected by the changes. From there, you give it to the space planner to place the planograms on the floor plan.
While we'll touch on planogram implementation in the last step, it's worth pointing out the need to match the planogram naming convention. You'd want to match it to the labels on the floor plan during placement.
Let's consider the example of the Bakeware and Cooking categories. What's more, you know that each of these categories has many products that contribute significantly to your monthly sales. In that case, you could look at placing these categories at each end of an aisle. Meanwhile, you could put a category with lower sales in the middle to pull your customers past that category and shop it.
If you stock breakfast items, you could set up a breakfast aisle. Within it, you could place your Cereal category adjacent to Milk on your floor plan based on the signed off flows. After all, the correct adjacencies will make for a seamless flow and easier shopping experience for your customers.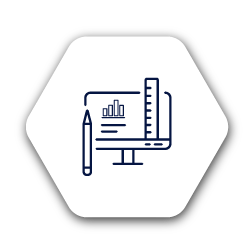 6. Implement your new planograms: Improve category performance
Once all the ranges, roles, strategies, tactics, drop count, fixtures and planograms are completed and signed off, it's now down to implementation.
If you complete any planogram implementation correctly, it will positively impact the performance of your category. That's because you can align your days of supply and reduce the possibility of out of stocks or overstocking. It will also help you to streamline the replenishment of products for your merchandisers.
As for best practices, one is to send your planograms to store by category. This ensures that you remerchandise your departments systematically. It also allows your buyers to tackle any urgent categories immediately instead of store by store. By implementing planograms, you can ensure that the correct products are on the shelf with the right placement, at the right quantity and at the right time.
Another is to implement your new planograms in the afternoon or after hours if your store is busy during the morning. On top of that, it's important to supply a store not only with the printed-out planogram but also with a shelf report. A Shelf Report contains all the product information and the quantity of stock to fill the shelf.
You can do that through a tool such as DotActiv's planogram implementation tool. Also known as Storcomms. With this tool, you can email completed planograms to stores for implementation.
From there, merchandisers can carry out the implementation under supervision. They should begin with the first product on the very bottom shelf and continue to the next shelf, moving from bottom to top. If you find any products are out of stock, you can leave a space on the shelf. Thus, when you restock that product, there will be space open.
Once completed, using Storcomms, you can take photos to prove that you've implemented the planogram and sent it to your head office for evaluation. By proving that a planogram has been implemented correctly, you have a better chance of improving category performance by drawing in more customers and increasing sales.
Conclusion
DotActiv offers category management solutions for general merchandise retailers. Need to create powerful data-driven assortments and space and floor plans that entice shoppers to visit your store and keep returning? Click here to find out more or here to get a 14-day trial of any edition of DotActiv software.