Today, retailers can rely on new software capabilities for category management. However, the positioning and values of a retail store are reflected through strategic decisions and the orientation which a retailer takes to reach its shopper base better. Aligning internally around the role of a category can be very useful to understand how a consumer behaves towards the different categories present within a store, and therefore make better category management decisions.
Consider these four major consumer-based category roles:
Destination category: this is a category with which the retailer wants to profile himself towards his target consumers and differentiate himself from competition. It aims to place a retailer as primary category provider and helps define the retailer as the store of choice by delivering consistent, superior target customer value. "I go to this store because they offer the best selection of … . This store offers better value in this category."
Routine category: category that aims to provide consistent and competitive value for the consumer's everyday needs and place the retailer as one of the preferred category providers. It helps develop the retailer as the store of choice by delivering frequent, competitive target consumer value. "I buy these products all the time for my daily needs so I look for the store that offers me the greatest value and consistent shopping experience."
Seasonal category: this category refers to products which are not purchased on a regular basis but occasionally. Seasonal categories play a secondary role in delivering profit but can be used by a retailer to differentiate himself from competition during a certain period of the year.
Convenience category: a convenience category completes the retailer's assortment of products that are not usually found on a routine shopping list. This category aims to guarantee a one-stop-shopping and plays an important role in margin enhancement.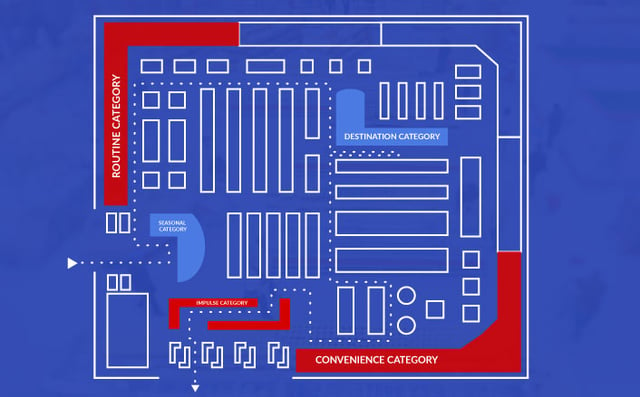 The idea behind defining roles is to take a deep dive into the purpose of each category so that the efforts around the category are consistently contributing to the purpose or "category role".
For example, the fresh meat category may serve as a destination category while the bread and yoghurt categories can be treated as routine categories.
Understanding the role of your categories and how they relate to each other in the store will also help to consider the total basket profitability of your shopper.
For example, a destination category can't be expected to yield much profitability as the aim is to offer the best value proposition. High margins for this type of product would simply drive shoppers elsewhere.

The graph below depicts how category roles relate the retailer's investment for a category.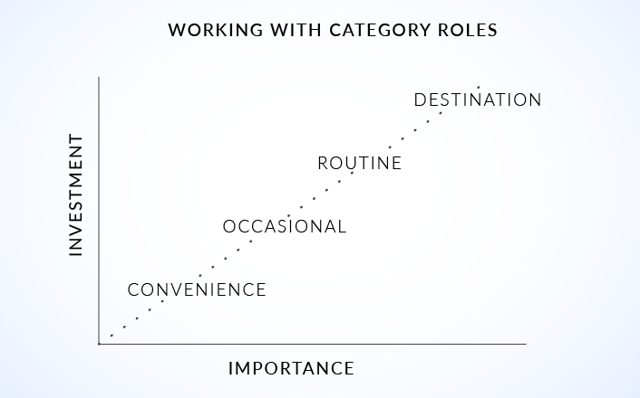 Considering this total store viewpoint and total basket profitability, there are two challenges for retailers:
Understanding the facts about their brands and product attributes.
Understanding the role a category plays in the shopping experience and in relation to the retailer's target shopper.
Once the category role is established, the retailer can focus on the strategic and tactical planning decisions. Here, strategies are developed to deliver on the category role.
For example, a retailer may decide to prioritise a seasonal category. To do so, the retailer may choose to focus on building traffic by placing the category in "hot-spots" around a store to pull consumers through the store. Or the retailer might try to generate excitement through promotions or product displays.
A category role is developed to support the category strategy as illustrated in the diagram below: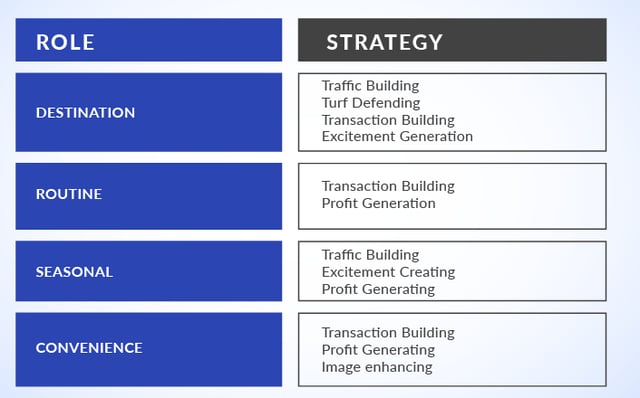 Conclusion
As retailers continue to shift towards a consumer-centric approach, aligning internally around the role that each category plays in the shopping experience will help to better understand consumer behaviour towards categories. This will help a retailer to make tactical planning decisions that better meet consumer expectations.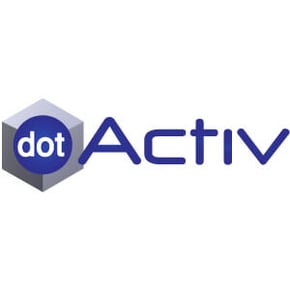 DotActiv Team
The DotActiv team comprises of multiple category management experts, all lending their years of retail experience and knowledge to create well-researched and in-depth articles that inform readers of DotActiv's retail blog.