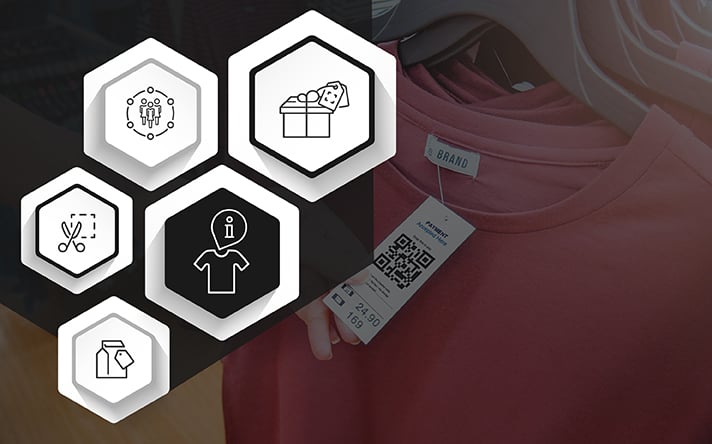 At face value, hang tags - those cardboard or plastic labels you'd find attached to products - may appear small and inconsequential. You could argue that they are nothing more than price tags. And, if you see them as such, it's easy to dismiss them. However, in doing that - by limiting their function - you're doing yourself a disservice.
That might seem melodramatic, but hear us out before you make your final decision.
In retail, any objective can take on more than one role if you let it. Take your average shelf as an example. While it's primary function is to hold product, you could also use it as a makeshift display or hang advertising on it.
It's the same for your hang tags. They can serve a dual purpose. To prove that to you, below you'll find a few ways in which you can maximise their impact. More importantly, you can implement any of these ideas at a store level with minimal disruption to you and your customers.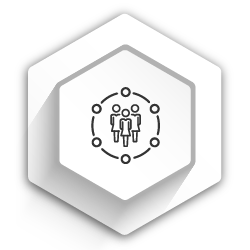 1. You can use a hang tag to make a personal connection
In an age where your customers are mindful about what they buy and why, a hang tag provides you with the perfect opportunity to offer them additional information about your product and business. More importantly, it affords you the chance to make a personal connection.
How?
Let's say you sell environmentally friendly products. Besides running adverts in the media (which your customers might not see) and promotional stands in-store, the next best way to communicate this information is to include it on your hang tag.
That said, there are so many environmentally-friendly products on the market, so you do need to include more to elevate your brand. Hang tags can help since they can contain so much more information about your business and what you stand for on them.
Such as the fact that you source your products from a fair trade company or your products aren't tested on animals.
In both instances, you could even tell the story of the source company or the work you're doing to fight animal testing.
The fact that your customers can read about what you stand for and get your side of the story means you can create a connection that might otherwise have not been possible if you only put a price tag on your product.
For example, let's say you place hang tags on particular clothing items. When a customer browses your store and picks up the product, they could read about the foundation that you've begun. Also, how all the proceeds from a portion of the sale of the item they're holding goes to the charity, which you've set up.
What you're doing is showing your customers that you are about more than just profit. Also, you're including your customer in this process and letting them know that by buying your product, they can feel good about themselves. What's more, they'll know they're contributing towards a good cause.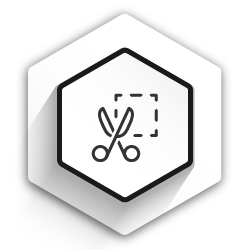 2. You can use a hang tag as a coupon
Besides using a hang tag to provide more information about your retail business, there is the possibility of using it in an unconventional way. Considering the saturation of the retail market and the predictability that you'll find everywhere, you should contemplate taking an unusual approach.
A note of warning here: any path you take must be in line with your brand. The last thing you'd want to do is take an uncharacteristic approach only for it to alienate your customers.
Fortunately, using hang tags as coupons is a good possibility for you, regardless of the products you sell or how you want to position your brand.
It also draws in your customers to the specials you have on offer without them having to wonder what is on special or having to ask your staff.
Let's use a clothing example again. By purchasing a scarf, you could include a hang tag that indicates a discount of 10% if your customers buy matching gloves. Alternatively, if they are purchasing the item, and their whole basket is over a specific amount, they could qualify for a discount. You could apply this to anything in your store.
Of course, you don't only have to keep these offers in-store.
You could team up with a retail partner who sells food, for example. Then, by purchasing the appropriate product from your store, through the partnership you've established, your customer could get a discount on a meal or a free coffee if they take it to the selected retailer.
That should show this: the potential of hang tags is endless.
However, you do need to be mindful of all scenarios when offering discounts. For example, to prevent what is a good idea from backfiring, you must include information on the coupon to avoid fraud. That would consist of the period of the deal, how many vouchers per customers, and all the other necessary terms and conditions.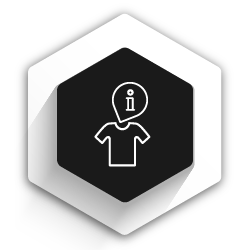 3. You can use hang tags to provide the necessary product information
If you sell a product that has a lot of moving parts or is, by its nature, complicated, it's always a good idea to include additional information about it. That is where your hang tags can come in. They can double up as User Guides.
There are a couple of reasons why it's worth using them as User Guides. The most obvious is that it gets your customers up and running as quickly as possible after they've bought the product.
The other less apparent reason is that it can go a long way to reducing buyer hesitancy. Can you imagine buying a complicated or highly technical product only for there to be no user guide or instructions on how to operate it?
Unless a customer knows how to use the product before they entered your store, if they pick it up from the shelf and sees there is no additional information, you're inviting buyer indecision. That's one of the last things you'd want; have someone interested in a product only for them to decide at the last minute to not purchase because of a mistake on your part.
By the way, a User Guide doesn't only refer to complex electronic products or big-ticket items. It could work just as well for your clothing or food items, for example.
In the case of food items, you could include directions for how to cook something on a hang tag or give additional information about what other food items pair with it. You could even add a few recipes for them to try out if the product is a spice, sauce or a salad dressing.
For any clothing item, that could include washing information, or instructions on how to take proper care of the product.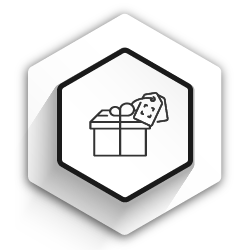 4. You can give a hang tag a dual function
While a hang tag is excellent to use to offer additional information about your products, using them only as such is to limit them. The reality, as we mentioned earlier in this piece, is that there isn't a limit to their usefulness.
As we've already mentioned, using them as coupons is one such example. Another is to present these as tags that customers can attach to gifts or even to offer them as collector's items. In both instances, you can treat them as a branding exercise, depending on your budget.
First up, present tags. In this instance, you could design them so that they're stylish enough for customers to want to use them as tags to attach to presents. A simple logo could work so that it's not intrusive or you could use the colours of your brand to let people know that it's you. The less in-your-face branding, the better.
Meanwhile, treating them as collector's items is an excellent way to up the ante around your retail brand. In such cases, what you're doing is you're moving them away from simple hang tags attached to products and positioning them as items of worth. What's more, you're creating extra value.
When a customer purchases one of your products, they'll know that they're getting more for the money they've spent. Also, when approached correctly - creating hang tags that your customers want to collect - you're giving them a reason to buy your product over that of your competitor.
In retail, where the usual approach means you'll disappear in the crowd, it pays to be different. This is as much about providing customers with a good product as it is about offering them something that they can't find elsewhere.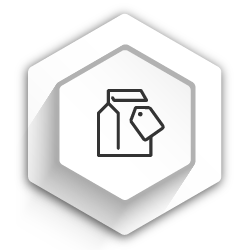 5. You can use a hang tag as an alternative price label
Let's be honest. The standard price labels found on the shelf can be tedious and hard to maintain. That's because products can change location, be that because of customers picking up products and not returning them or products running out and staff not restocking the shelves quickly enough.
That's less of a problem if you consider using a hang tag as an alternative price label.
So, how would that look?
The most common product that would benefit from this without it looking like it doesn't belong is a bottled product. Think glass bottles such as wine, olive oils and tomato sauce amongst others as well as plastic bottles such as for milk, juices and cold drinks.
Hanging around the neck of bottles, you could also include additional information and any of the other aspects that we've mentioned above. You could, quite easily, incorporate one or two of the approaches simultaneously to maximise any hang tag you use in-store fully.
That said, a hang tag would also work for your retailers looking to maintain a specific brand image, such as jewellers who sell upmarket jewellery or other high-end retailers.
Jewellers rarely put out small plastic holders with the prices and information as it can the clash with the high-class image they have built up. For them, a little hang tag attached to the product with price and necessary product information can help to maintain the image they want to portray.
Conclusion
DotActiv Lite, Pro, and Enterprise are all different versions of our category management software that allows you to drive category performance. You can visit our online store here or click below to find out more.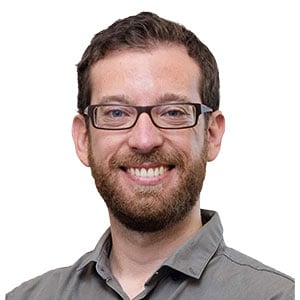 Darren Gilbert
Darren Gilbert joined in 2017 and is the content manager. He has a Bachelor of Arts in International Studies from the University of Stellenbosch.