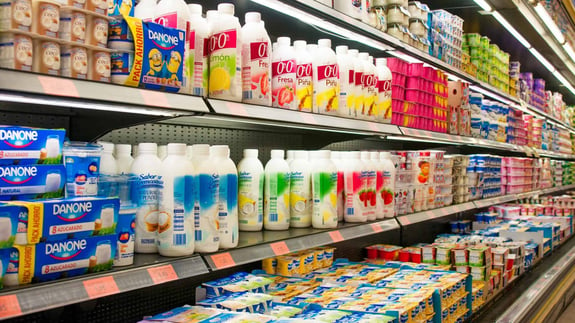 SHELVING
Retail Shelving is also commonly referred to as shop shelving or store shelving. It includes various type of display units, retail fixtures and gondolas.
Retailers and suppliers use the space on these different shelves and fixtures to display their merchandise for shoppers to find and buy.
BOOK YOUR CUSTOM EXPLORATORY CONSULTATION
Looking for a planogram software solution that makes building accurate data-driven shelf space plans easy? Or a planogram service that is underpinned by our leading software and proven methodology?

After booking your free online exploratory consultation, you can expect us to research and evaluate your unique context. We'll create a personalised agenda to match your business' interests, goals and context.

We'll reach out to you before your consultation to share your personalised agenda. You're welcome to request any changes or additional points.

We'll consult with our internal experts to curate and customise conversation points, content, and the presentation so that it's in line with your personalised agenda. Depending on the outcome of our consultation, we'll schedule a separate custom advisory consultation to share our proposed. recommendations with you.
WHAT IS SHELVING?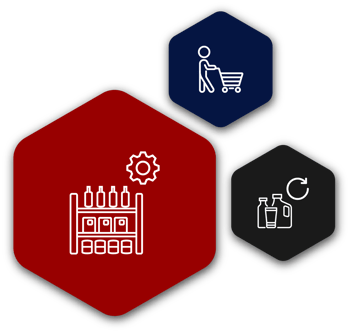 Shelving, in the retail sense of the word, is also commonly referred to as retail shelving, shop shelving, store shelving, display units, fixtures, retail fixtures and gondolas. Shelving is used by retailers to display merchandise.
WHY IS SHELVING SO IMPORTANT?
The reason why your retail shelves are so important is simple: you need to present your products to your customers. But you can't simply show your products off without any thought into how you're going to display them.
You need to present your products in a way that entices shoppers to buy them. This is where your shelving comes in.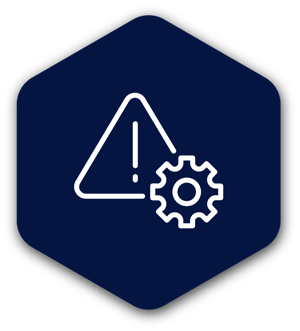 WHAT IS THE ULTIMATE GOAL OF SHELVING?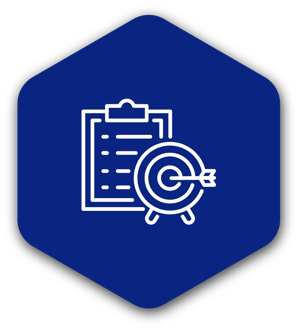 Besides maximising your store space, you would use your shelves and retail displays is to present your products in a way that leads to increased profitability. This increased profitability includes both your products and the product ranges in your stores.
When implemented correctly, your retail shelves also allow you to prevent any unnecessary waste of your space.
You can waste shelf space when you overstock one item while understocking on another. It also happens when you stock the same items in several places or don't change your shelf space to account for customer demand.
RETAIL SHELVING
When it comes to choosing the shelving in your store, it's important to note that not all shelves serve the same purpose. Also, not all shelves are suitable for all products.
Here are just a few questions to ask yourself when deciding on which retail shelf to use in your store:
How much space do I have?
What type of products do I stock?
How heavy are the products I intend to stock?
What type of shelving will show off my products best?
Will I need more shelving in the future?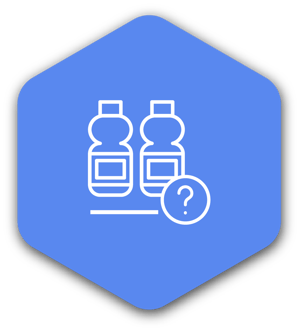 DIFFERENT TYPES OF RETAIL SHELVING
DUMP DISPLAYS
You would use these fixtures in self-service retail stores. Also known as dump displays bins, you usually use them to display smaller, less fragile merchandise. You can also use them to create a bargain image.
The merchandise displayed usually consists of products that are purchased regularly, reduced in price or are seasonal. Retailers can use either permanent or temporary dump bins.
E ROLLING RACK
As the name suggests, rolling racks are display units on wheels. They usually consist of a steel frame with several shelves made of wire. They can be easily moved from place to place within your store.
They also create a sense of urgency when used in different locations. They can be effective with both seasonal and everyday products.
F STACK DISPLAYS
Stack displays consist of any display where you would stack merchandise on the sales floor. It includes products in boxes, bags or even sitting next to each other.
A stack display is one of the easiest display methods available. You can use stack displays to bring excitement and urgency to larger items and big-ticket merchandise.
G CUT-CASE DISPLAYS
A G Cut-case display is where you would use the original carton that holds the product to display the products. It is usually used with supermarkets as it reduces labour costs.
A disadvantage of this display is that it can look untidy and tacky if you were not supposed to open the packaging.
GONDOLA ENDS
Also known as end caps, gondola ends are display units located at the end of aisles. You would usually find them in self-service retail stores. Both high-profit merchandise, as well as seasonal products, are placed here.
Gondola ends are highly effective since customers assume that items placed here are either on sale or promotion.
GONDOLAS
A freestanding retail fixture, a gondola is your most common type of retail shelving. You would usually place them end-to-end to form rows and aisles in stores.
Gondolas are designed at eye level height to maximise profits.
PEGBOARDS
You would use pegboards to display items that are in hanging packaging. They are designed to maximise the space since you can select where to place your hooks or pegs. Each hook must have sufficient stock since an open pegboard gives the display a weak, understocked appearance.
Pegboard displays work best when you use a similar length peg-hook throughout the display area. Loop peg-hooks are a better choice than single, straight peg-hooks.
WAREHOUSE SHELVING
Warehouse shelves are generally sturdier and durable than store shelving as they need to hold heavy loads for extended periods. This type of shelving also comes in different sizes and load-carrying capacities depending on the products you stock.
Pallet racking, which is the most heavy-duty shelving, is also used here.
WIRE SHELVING
Versatile and durable, wire shelving can be used in tandem with other retail fixtures to display different products. It can work just as well for a retailer who sells clothing to one who only sells food.
Wire shelving also comes in a variety of different finishes. Chrome is the most common. However, since it's susceptible to rust, it should be used indoors. Epoxy coated wire shelving and stainless steel wire shelving are two other examples of this type of shelving.
SIGNS YOUR RETAIL SHELVING IS KILLING YOUR BUSINESS
While it might not seem so, the retail shelving you use in your stores has a major impact on your success. The right type of shelving can see you selling heaps of product and making a healthy profit month in and month out. The wrong type, however, can severely damage your business.
No retailer wants that. So how do you know if you have the wrong type of retail shelving? Below are a few signs to watch out for.

1.

WHEN YOU HAVE THE WRONG TYPE OF SHELVING FOR YOUR PRODUCTS

Considering the many shelving options available to you, that makes you spoilt for choice. Of course, that doesn't mean you need to include them all. Rather choose the shelving that best suits your products.

Imagine, for example, you're a high-end clothing retailer selling to LSM 9-10. They expect a certain quality when they come into your store. And this expectation is not just around your product. Your shelves also need to be aesthetically appealing.
You're thus not going to use a dump bin - commonly used for the reduced stock - in your store because it will give off the wrong image.
2. WHEN THE RETAIL SHELVING YOU USE WASTES YOUR STORE SPACE

While retail fixtures (and different types) can refresh the look and feel of your store, it's important not to get carried away. That's because if you're not careful, the shelving you use can lead to wastage of your space.
Since the goal of shelving is to present your products in a way that increases your sales and profitability, wasting any space is counterproductive.
Fortunately, fixing this problem is fairly simple if you're faced with it. And it usually starts with your floor space. Understanding your floor space isn't only about giving your categories the right amount of space to ensure they perform at their best, though. It can also be used to figure out what kind of shelving can fit into the space that is available to you.
3. WHEN YOU DON'T ADHERE TO COMMON SHELF PLANNING PRINCIPLES


As much as it's important to have the correct shelving and ensure they take up the appropriate amount of store space, none of it will matter if you don't adhere to recommended shelf planning principles.
There are specific reasons for these shelf planning principles. Besides improving the aesthetic appeal of your shelves, they also make it easier for your customers to shop in your store.
A few recommended shelf planning principles include:

1. Merchandising your products from premium to economy and left to right;
2. Merchandising your products by sub-category first and then by brand;
3. Using colour block merchandising wherever possible;
4. Placing your house brand next to the brand leader;
5. Ensuring your best-selling products and profit generators are at eye level; and
6. Allocating space on the shelf by equalising days of supply.
SHELF PLANNING

WHAT IS SHELF PLANNING?
Shelf planning, also referred to as micro space planning, is the process of determining how and where to place merchandise within your store. You would do this to increase both sales and profitability.
You can complete this at both a macro and micro level. Macro (floor planning) determines the space allocated to each product category in the store. Micro (shelf planning) determines the optimal placement for each product, sub-category, and brand within a category.

Both go hand-in-hand.
BENEFITS OF FOLLOWING A SHELF PLAN
An effective shelf plan is a result of several factors.
These factors include, among others, offering an attractive merchandise arrangement, allocating enough space to each product, and making effective use of your allocated space.
By offering an attractive product selection, you'll improve customer satisfaction. By allocating space optimally, you'll achieve an organised in-store flow, guiding your customers from one category to the next.
By making effective use of your space, you can improve the overall visual appeal of your stores. You'll also limit the number of times you run out of stock.
Other benefits of following a shelf plan include:
Increased sales;
Identifying poor performers; and
SHELF PLANNING PRINCIPLES
There are different shelf planning principles, depending on whether you are a retailer or a wholesaler.
SHELF PLANNING PRINCIPLES FOR RETAILERS INCLUDE THE FOLLOWING:
Merchandise your products from premium to economy, left to right;
Merchandise by sub-category and then by brand;
The maximum merchandising height must be 1.98m (or as determined by the retailer).
House brands must be merchandised next to the brand leader;
You must place your faster lines at eye level; and
You must allocate space by equalising your days of supply.


SHELF PLANNING PRINCIPLES FOR WHOLESALERS INCLUDE THE FOLLOWING:
You must merchandise singles on retail shelving;
You must merchandise shrinks and cases on wholesale shelving;
You must place singles on the top of your shelf;
You must place shrinks in the middle of your shelf; and
You must place cases and pallets at the bottom of your shelf.
SHELF REPLENISHMENT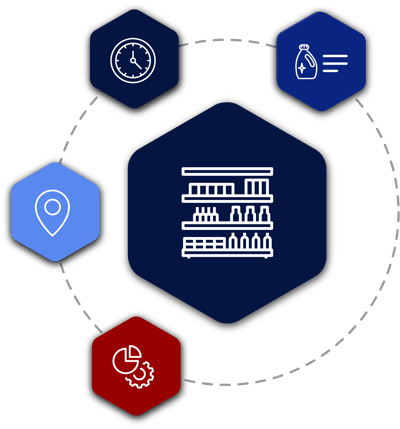 WHAT IS SHELF REPLENISHMENT?
Shelf replenishment, which also refers to stock replenishment and links to inventory replenishment, is essentially the process of acquiring product based on anticipated need.
In short, it's ensuring that you have the right product at the right time in the right place and in the right quantity to fulfil the needs of your customer.
That includes having a replenishment engine that orders the required stock based on causal data. Causal data includes facings, capacity, minimum display quantity and so on.
With a replenishment engine linked to your shelf space planning, you can ensure that products follow a proper end of life when delisted.
WHY IS SHELF REPLENISHMENT SO IMPORTANT?
As with anything done in-store, shelf replenishment has a vital impact on your sales and profitability. After all, if you don't have sufficient stock on-shelf, you won't be able to make any sales. The same can be said for if you don't have insufficient stock in your storeroom.
More than that, proper shelf replenishment is vital to keeping customers satisfied and returning to your store. It comes back to the right product, at the right time, in the right place.
SHELF SPACE EFFICIENCY

WHAT IS SHELF SPACE EFFICIENCY?

The more difficult it is for your customers to find products on your shelves, the worse off your store will be as it will lose sales. Shelf replenishment will also be more complicated as the shelf space allocated for a high-selling product will empty faster.
It is here where planogram software can help. Specialist software can help you get the full potential out of your data, thereby improving your shelf space capacity. How? One way is through custom highlight spectrums.
A highlight spectrum is a visual report that reveals and compares the performance of products on a shelf by attributing a colour code to each product.
1. LOWEST SALES TO HIGHEST SALES

You can highlight those products which generate the highest turnover by analysing the product sales performance of a planogram. With DotActiv's software, you can attribute a specific colour code to your products based on their sales performance.
It allows you to view which products have the highest sales and where they are on the shelf. You must ensure they are well-positioned (eye level or close to) and have the correct amount of facings.
2. LOWEST UNITS SOLD TO HIGHEST UNITS SOLD

In DotActiv software, you can highlight those products which have sold the most units over a specific period. While products with high units don't always yield the most profit, shoppers still expect to see them. They can be used as traffic building products to draw in shoppers.
You must ensure that those products which are selling the most units are at eye level. If, after having highlighted your products by units sold, you find that products are selling few units at eye level, swop them out.
3. LOWEST PROFIT TO HIGHEST PROFIT

You can highlight the products which yield the most profit. By merchandising certain categories in a high traffic area, you can increase the consumer's exposure to higher-margin items.
By using the highlight spectrum, you can ensure that profit-generating products are well represented on the planogram. You can also ensure that the products with any given category are given the correct space allocation on the shelf.
HOW MONITORING SHELF CAPACITY CAN AVOID SHOPPER CONFUSION
The more difficult it is for your customers to find products on your shelves, the worse off your store will be as it will lose sales. Shelf replenishment will also be more complicated as the shelf space allocated for a high-selling product will empty faster.
That is where planogram software can help, aiding you to exploit the full potential of data to improve shelf space capacity. How? One of the ways is through custom highlight spectrums.
A highlight spectrum is a visual report that reveals and compares the performance of products on a shelf by attributing a colour code to each product.
1. FOCUS ON GETTING YOUR FLOOR PLAN RIGHT

When it comes to monitoring your shelf capacity, it all begins with your floor plan.
It is because when planning your floor layout, you must give your categories the right amount of space to ensure they perform at their best. The amount of drops each product gets is dependent on a variety of factors such as the number of sales, units movement and profit.

If you give the wrong category too much space, you'll end up with what is called range bloat. To avoid that, we recommend you do a cross-category analysis. By conducting one, you can analyse and compare the sales, profits, returns and so on of each of your categories.
2. ENSURE YOU ARE RANGING FOR THE CORRECT PRODUCTS

On the one hand, high shelf congestion can leave your shoppers confused. That's because there's too much product. On the other hand, a low shelf congestion rate can leave your shoppers frustrated. That's because there aren't enough options from which to choose.
When it comes to ranging products for your shelf, you need to find a balance between the two. You can do that by stocking sufficient products to meet the needs of your target demographic and local market.

If you attempt to bring in a range that isn't targeted at them, it will result in stocking your store with products that won't sell. This increases shelf congestion while simultaneously decreases sales and shopper satisfaction.
3. SET UP A TARGET CONGESTION PERCENTAGE THAT MAKES SENSE

Your target congestion percentage depends largely on the size of the products in your category. For example, your Baby Diaper category will have a different congestion percentage to your Men's Deodorant category.
Regardless of the size of your product, it needs to have a target congestion percentage that will make sense.
The larger the product, the higher the congestion percentage can be without the shelf looking messy or overstocked. You can't say the same for a category with products that are smaller in size. By increasing the congestion percentage, a shelf will look untidy.
SHELF-TALKERS

HOW SHELF-TALKERS CAN COMPLEMENT YOUR CATEGORY MANAGEMENT STRATEGY
No matter if you are a retailer or supplier; shelf-talkers matter. For retailers, they can act as effective marketing tools to drive more customers into their stores. The same can be said for suppliers since when used properly, they can draw attention to specific products within a category.
But there is more to shelf-talkers than seeing them as a tool to introduce new products or raise brand awareness. Shelf-talkers can also complement your overall category management strategy.
1. THEY CAN CATER FOR TRENDS

While trends can be unpredictable, retailers are expected to keep up to date with what is going on. Shelf-talkers can help here by communicating valuable information that is important to your customers.
They act as silent salespeople.
2. THEY CAN HELP YOUR CUSTOMERS NAVIGATE THROUGH YOUR CATEGORIES

It takes a lot of time and effort to effectively plan the flow of your categories in-store. That is why, if you don't take full advantage of it, you're wasting your time and effort.
With shelf-talkers, you can take full advantage since you can use them to guide your shoppers through the sub-categories, segments, and sub-segments of the various categories within your store.
3. THEY CAN ADD VALUE TO YOUR CUSTOMER'S PURCHASE JOURNEY

While shelf-talkers can play a promotional role in your retail store, if you want to make full use of them, they must be seen as more than just selling tools.
Shelf-talkers can be just as effective when used to educate and inform your customers. This is of paramount importance since the biggest change in category management over the years has been to emphasize customers.
In educating your customers first, and selling second, you're allowing them to make up their mind, which adds value to their buying journey.
HOW TO ENSURE YOUR SHELF-TALKERS ARE STYLISH AND EFFECTIVE
1. RETAILERS MUST COLLABORATE WITH SUPPLIERS

Considering that retailers own the shelf space in their stores, they should be more upfront about deciding how to present themselves to their customers. That includes making decisions around the shelf-talkers that are found in their stores.
They can decide whether or not to place a shelf-talker. If they do, they must insist on working with a supplier to craft the message that appears with it.
The reason is simple: customers buy from stores they trust. More than that, collaborating allows for a consistent look and feel across the store. If a supplier only cared for their product, it would do nothing for the store's overall reputation.
For shelf-talkers to be truly effective, they need to contribute to both your retail brand and the product's brand.
2. LOCALISE YOUR SHELF-TALKERS ACCORDING TO YOUR MARKET

There are two reasons why you should localise your shelf-talkers according to your market.
Firstly, you may have a few stores located throughout the country. While some stores are located in rich neighbourhoods, your store caters for a wide market so you'll also have one or two in poorer communities. The marketing message on your shelf-talkers would differ according to the location of your store.
Secondly, once a certain method, design and style have proved to be effective, it's time to implement it across all of your stores that have a similar shopper profile. It will have a similar, if not the same effect, as localising your assortment planning.
3. DESIGN YOUR SHELF-TALKERS AROUND THE PRODUCTS YOU'RE ADVERTISING

When designing shelf-talkers, they must be different. That's because shelf-talkers are meant to draw attention to specific products and offers that you have in your stores.
One way of doing that is to design them around the products they are advertising. For example, a shelf-talker that focuses on an instant coffee product must have distinct look and feel so that it isn't confused with a shelf-talker for a new breakfast cereal.
If your shelf-talkers are generic cutouts by nature, it won't matter how many you have in your store. Sooner rather than later, your customers will overlook them as they shop..
LET DOTACTIV HELP YOU BRING YOUR CATEGORY PLANS TO LIFE
Increase your revenue by between 5% and 30% by giving your products data-driven space allocations and applying consistent merchandising principles across your stores.
With our category management services, you'll get quick access to the expertise, software and process required to ensure you choose ideal category roles with matching category tactics reflected in your planograms.