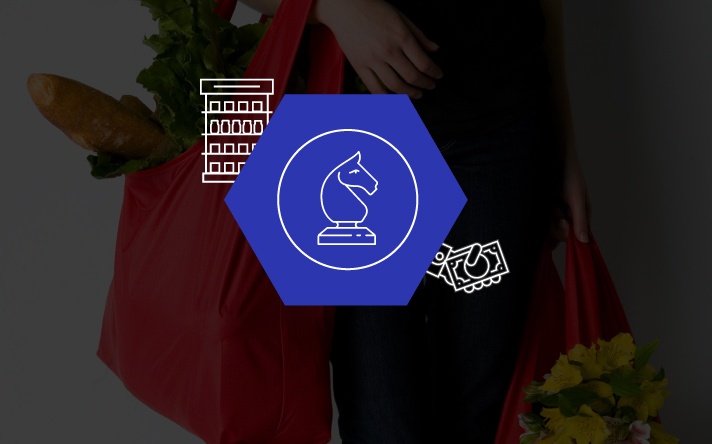 Retailers and store owners can benefit from knowing which merchandising strategies encourage shoppers to make unplanned purchases. In certain product categories, Impulse buying accounts for nearly 80% of purchases.
If you want to encourage impulse buying behaviour, use merchandising strategies that attract shoppers attention to fulfilling functional or emotional needs.
An impulse is a powerful desire, and it's important to retailers. When positioning your store to satisfy people's planned and unplanned purchases, you are able to increase basket sizes and increase sales. It also supports your efforts in keeping shoppers loyal by improving their overall shopping experience.
What is Impulse Buying?
Impulse buying refers to a customer purchasing an item not originally on their predetermined shopping list. For example, a shopper goes into your store to buy strawberries and sees the tub of cream, which you have cross merchandised next to the strawberries.
The customer decides to purchase the tub of cream to eat with the strawberries. However, purchasing the cream was not initially part of their shopping intent.
Besides increasing basket size and sales, impulse purchasing also creates awareness; it's a way of exposing the shopper to the various merchandise which your store has to offer. Here are 5 merchandising strategies to increase impulse buying:

1. Transaction Building Strategy
The transaction building strategy would appeal to increasing impulse purchases. These would be products that encourage the consumer to purchase complementary items, which are used in conjunction with the transaction building product.
Let's use paint as an example of a transaction building category. A consumer comes into your store with the intention of purchasing paint, but he realises he will also need to purchase paint brushes, rollers, thinners, sandpaper, overalls, masking tape and black bags, to complete the painting job.
Ideally, the painting products are positioned in such a way that it will make the customer's purchasing decision easier.

2. Need Recognition
When you understand your customer and their shopping needs, you can provide products which fulfill those needs. To anticipate needs, you would need to analyse the shoppers buying behaviour within their environment.
It's important that you have a thorough understanding of your customers:
Living standard measure (LSM);
Loyalty to brand names;
Number of items purchased per shopping trip;
Frequency of shopping; and
Promotional influence on purchases.
Your merchandising strategy should display products relevant to your target market's needs and interests.

3. Cross Merchandising
Cross merchandising suggests to customers an additional item that "goes well with" their primary item; products that work well together.
For cross merchandising to be effective, products must relate to one another in a logical way, like our strawberry example.

4. Marketing Mix
Impulse purchases are usually made of items which are low risk and low involvement - products with a lower price point. It's important that you correctly identify which categories would be seen as low risk and low involvement, essentially a category which takes on a convenience role.
Product:
The features and appearance of goods in your store should attract consumers' attention. For example, use a theme of vivid colours.
Pricing:
Lower priced items work well for stimulating impulse buying, as the risk of investment is low.
Placement:
Placement refers to the product position and shelf space allocation. The placement of merchandise will differ based on each merchandising strategy. In the case of a transaction building strategy, the tactic of placement would be to ensure a wide and deep assortment that makes use of optimal shelf space
For example, eye level and at a gondola end to capture attention of the shoppers in the store.
Promotion:
Increase product visibility by using eye-catching signs announcing sales and promotions.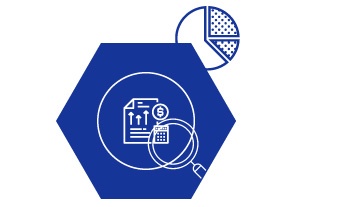 5. Testing Merchandising Strategies
Determine shopper demand by analysing your sales data thoroughly. This will help you anticipate which merchandise is increasing and decreasing in demand. Data-driven space planning will ensure your store can keep up with the changing shopper needs.
Technology can help you spot opportunity gaps – identifying products which you do not currently stock but are doing well in other retailers. You can identify these opportunities by gaining access to external market data from data warehouses and overlaying it with your internal data.
The most risk-free way to roll something out is to trial or test it on a couple of stores. For the sake of consistency we recommend you test the merchandising strategies on a hand full of stores within the same cluster. If it yields a positive return, you can roll out to all stores in the cluster.
Conclusion
If you're looking to increase impulse buying in your store, it's essential that you implement the right merchandising strategies. First, clearly, define and understand your shoppers' needs and buying behaviour. Afterward, develop the merchandising strategies and marketing mix that will align with your shoppers needs for convenient, low-risk merchandise.
Remember, before rolling out your newly formulated impulse buying initiatives, test it on a smaller scale first and ensure that your inventory management data is in order.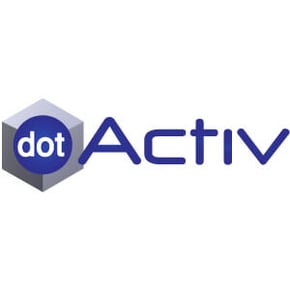 DotActiv Team
The DotActiv team comprises of multiple category management experts, all lending their years of retail experience and knowledge to create well-researched and in-depth articles that inform readers of DotActiv's retail blog.