DotActiv's Planogram Automation tool allows you to auto-generate a planogram with specified products and criteria. It also gives you a good idea of how much space each sub-category, segment and brand needs. Moreover, once you have completed the planogram automation process, you can then make any space adjustments at a shelf planning level. Thus, this tool ensures you get greater space planning accuracy with minimal effort and input.
But, what is the Planogram Automation tool exactly? How do you get the most out of it? More importantly, what problems does it solve for you? We unpack the answers for you below.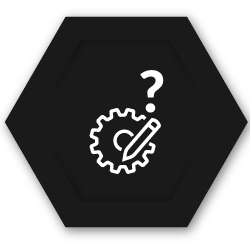 What is the Planogram Automation tool?
As we have already alluded to, the Planogram Automation tool automatically calculates space allocation based on sales data and predetermined merchandising flows. It also packs products onto shelf plans or "planograms" according to these ideal space allocations and merchandising principles.
For example, if you want to allocate space based on sub-category, you can do so using the Planogram Automation tool. You simply need to select the criteria by which you want the software to pack out your products on the shelf, click 'OK' and the software does the rest.
You can see a practical example of this in the GIF below. After clicking on the 'Generate Planogram' tab in the tools ribbon, a window pops up allowing you to select your criteria. For the below example, we looked at the Body Creams category, segmenting by sub-category, which included Fragranced, Medicated, Creams Premium and Body Lotion.
After clicking 'OK', the planogram auto-generates.
However, it is important to remember that Planogram Automation is not the final step in the shelf planning process. It covers 80% to 90% of the work, after which you will need to make the final tweaks and changes. In other words, it gives you a great initial planogram to start tweaking as opposed to a blank gondola with no idea of where to begin.
That said, Planogram Automation can be as simple or complicated as you want it to be. You can apply one criterion, such as in the example above, or you can go into greater detail by applying many criteria. For example, you can even go as far as creating packing criteria details for each sub-segment if you want. It's entirely up to what you want to achieve.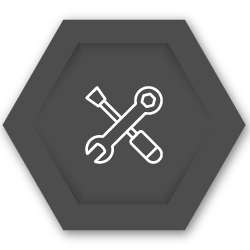 How do you use the Planogram Automation tool?
To begin the automation process, you need to import clean data into your planogram. It is important to always start with a new gondola open.
Next, select the 'Generate Planogram' icon under the shelf planning tools tab. A pop-up window appears for you to choose your packing criteria. When selecting the criteria drop-down, you will find a number of criteria you can pack by. Selecting the packing criteria is largely down to your preferred merchandising principles.
However, at DotActiv, we do suggest merchandising by sub-category and then by brand. This makes for a more enjoyable shopping experience for your customers. By grouping your products by sub-category and then by brand, you make it easier for your customers to find products on the shelf.
Get DotActiv Free and try out our planogram tool for yourself
Another merchandising principle we recommend is to group products from premium to economy. This results in your customers seeing your more expensive products first, which benefits you as the retailer.
Once you've added your criteria, you can move onto the Market, Product or Fact filter. These filters will include or exclude data depending on your selection. Under the settings section, you have the option to add your preferred maximum Y facings which helps you with the presentation of your products on the shelf.
Furthermore, the weightings setting allows you to specify how to apportion your space. You can select whether you'd like to base your packing criteria on sales, units or cost of sales. Let's say you would like to focus your spacing on sales; you can then increase the sales weighting accordingly.
At this stage, you can preview the merchandising flow that you have created to confirm the way you have set up the planogram. The preview tab also allows you to amend the space allocation before generating the final planogram. Once you are happy with the flow, you can run the automation process.
Your products will now be placed on your shelves according to your selected criteria. At the very top, you will find a space allocation summary which provides a breakdown of all the data as mentioned. You will be able to see what percentage of space DotActiv has allocated to each product. From here on, you can begin editing the planogram exactly to your specifications and other merchandising principles.

What problem does the Planogram Automation tool solve?
One of the primary benefits of DotActiv's Planogram Automation tool is that it reduces planogram generation time dramatically. Also, instead of manually packing products on a shelf, which can, in itself be a tedious process, Planogram Automation assists you to create a planogram from scratch.
It is important to mention that for Planogram Automation to work accurately, your data needs to be clean and classified correctly. It would help if you also had a good understanding of the flow of your category before you begin. You can improve the knowledge of your category flows by gathering consumer data as well as establishing a consumer decision tree.
Once you know the product flows you want to follow, you need to input your criteria into the Planogram Automation tool. This also saves you time because adding products to a planogram and sorting out the various product flows can be very time consuming.
Build your next planogram within seconds with DotActiv's planogram automation tool
Another benefit is that Planogram Automation gives you an understanding of your actual versus target space. In other words, you can already see if your range will fit before making the final changes to your gondola. If your range is too large, you will have the opportunity to make the necessary range changes or add caps to your products.
The Planogram Automation tool also allows you to sort products from smallest to largest. Our space planners recommend larger products be placed at the bottom of the shelf to make it easier for customers to retrieve them from the shelf. The Planogram Automation tool offers you many sorting options including by size, weekly movement or days of supply.
Once you have determined your product flows, you can use the preview tab to make the necessary changes to your gondola. In this sense, the preview tab enables you to see a visual representation of your proposed gondola based on your selected criteria. You can also make changes in the preview tab, based on your requirements.
At DotActiv, we continuously strive to provide excellent customer service. If our users recommend software improvements, our skilled IT team are also happy to help. We have recently made changes to the Planogram Automation tool based on recommendations from our in-house space planning team.
We have introduced three significant changes to the tool.
Firstly, we replaced the Force-Fit option with the Smart Packout option. Smart Packout aims to allocate the minimum space required using the minimum dimensions. From there, Smart Packout allocates the remaining space in order of priority according to the calculated target of each criterion. This results in increased accuracy in the space allocation of each criterion.
Secondly, you can pack your products top down. In other words, if you want your flow to be top-down bottom-up, this is now possible.
Finally, you can enable or disable the auto repack or resize in the preview tab. This function saves you time by auto-repacking your shelves for you, instead of manually doing it yourself. This further enhances the power of automation by giving you a starting point to make tweaks where necessary.
All of these changes make Planogram Automation more efficient while simultaneously making you more effective in your space planning efforts.
Conclusion
DotActiv Lite, Pro, and Enterprise are all different versions of our category management software that allows you to drive category performance. You can visit our online store here or click below to find out more.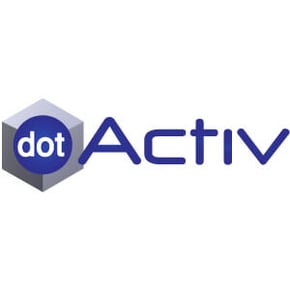 DotActiv Team
The DotActiv team comprises of multiple category management experts, all lending their years of retail experience and knowledge to create well-researched and in-depth articles that inform readers of DotActiv's retail blog.