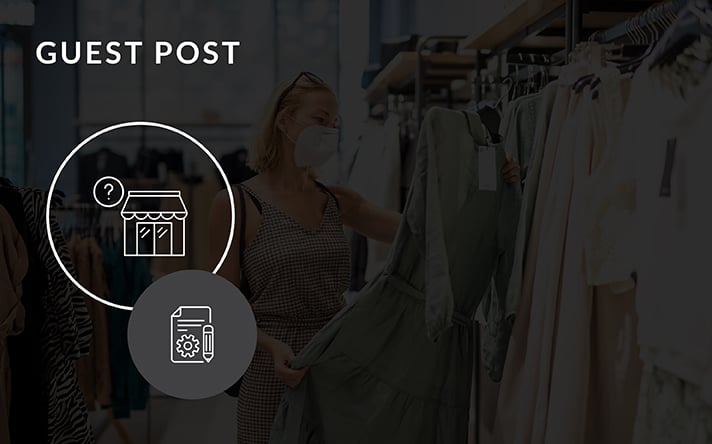 After months of lockdowns and quarantines, we are finally accustomed to the presence of the pandemic as a part of our lives, and we are managing to continue on with a new "normal" way of living, shopping, and running a business. Safety regulations and precautions are still being met, but people are slowly starting to shop for more than just the necessities compared to several months ago.
As consumers are itching to get back to their former shopping habits, businesses will need to find persuasive ways to offer them these services in a safe manner. As stores come to question which approaches would be most useful, pop-up shops seem to be rising in popularity.
Are Pop-up Shops Worth It?
Pop-up shops are most definitely worth the effort, time, and cost, a point made in a previous article on the blog. Of course, that was written pre-COVID-19 and so the question is worth asking again.
And yes, it is worth it since it's a way to get back on your consumers' radar and help make up for any reduction in sales over the past several months. In fact, you can consider what's currently happening in Canada - pop-up retail has grown significantly during this time.
That's not to say that it will guarantee an increase in foot traffic to your pop-up shop. However, if marketed successfully, your brand does have the potential to see great results with store visits as well as an increase in sales via ecommerce.
Also, launching a pop-up store is a great way to help your company get ready for imminent consumer shopping increases. Besides getting ready for increased conversions, this approach can be used as a test trial to see what aspects your business will need to work on, whether it be safety regulations, store capacity, layout, inventory stock, brand messaging, and so on.
As of 2019, 80% of global businesses that have used the pop-up store method said it had been successful, meaning that 2020 and 2021's reports could increase as companies create exciting ways for people to shop in contrast to stores being closed months prior.
Lydia Belanger actually points out that pop-up shops and retail was made for the pandemic in an article for Fortune. And, considering that COVID-19 will still affect the world in 2021, it's an avenue worth exploring.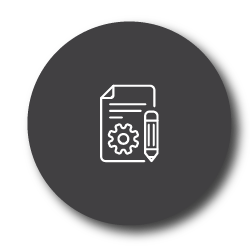 Pop-Up Shop Marketing Guide
So, what makes a pop-up shop successful? The answer lies within how well a brand markets the launch of the shop and if the products and services offered seem worth it to consumers. Great products are easier to market and once new inventory or a campaign is planned out along with pop-up branding, the likelihood of a brand's success is high.
Below is a guide to help your pop-up shop marketing plan and launch
1. Great products and services
Make sure your pop-up store offers impressive products and services to entice consumers that will visit your store. The whole intent of a pop-up store is to offer something exclusive or launch a new campaign, so this will be step number one of your marketing strategy. The more interesting or desirable your inventory is, the easier it will be to market your product.
2. Know your target audience
It's crucial that your brand narrows in on a target audience. Even if your business is capable of promoting to people across the globe, keep in mind consumers that will physically be able to get to the pop-up store. It may be smart for your brand to target its efforts towards the local community that will help get the best turn out for your store's opening.
3. Set up a safe shop
Whether or not the pandemic is subsiding, your brand should be taking every safety precaution seriously when creating its pop-up shop. You'd do well to follow the same health and safety precautions as you would in a brick and mortar store. Once your store has set up a safe environment for consumers to shop, your company will want to emphasise this with your audience.
This will help eliminate any potential worries customers may have while visiting your pop-up store, as well as, let your audience know that your brand truly cares about its customers.
4. Brand yourself
This is a time where your company has the opportunity to brand itself or remake its message after months stuck in quarantine. Your business using the pop-up shop can also promote a fun and exciting customer experience that consumers have been recently favoring.
The clearer your company makes its branding and messaging the better your business will be able to promote itself to your target audience.
5. Promote it online
One of the most successful ways your brand could go about marketing its pop-up store is through online promotions. This gives your business the opportunity to reach a large group of people, not only through your ecommerce site but also on your social media channels.
Specifically, on your social media platforms, this also gives consumers the opportunity to ask questions about the event and send the posts to their friends for an even further reach.
6. Create a hashtag
The use of hashtags can be an effective way to get consumers excited about your pop-up shop. This method also allows consumers to get in on the fun and use their social media accounts to help promote your store, as well as create a welcoming and open environment for customers to gather.
7. Email campaign
Your company should take advantage of email marketing and work on creating emails that will attract customers to your pop-up store. Through emails, your brand can set up fun and exciting messages to get existing consumers excited about your pop-up shop.
Make sure to use catchy phrases and great visuals to help attract consumers. You can also use email marketing as a way to get customers to RSVP to your event, track attendees, and send them reminders as the opening day nears.
Along with these marketing tips for your pop-up store, your company should keep in mind a business survival guide during coronavirus to keep consumers attracted to your brand.
Conclusion
Overall, pop-up shops and retail in the new normal will help numerous brands kick off their marketing plans post-COVID. After months of stores either being closed or having little interaction, consumers will be excited to shop in a fun, exciting and safe environment with the benefit of helping businesses make up for any losses months prior.