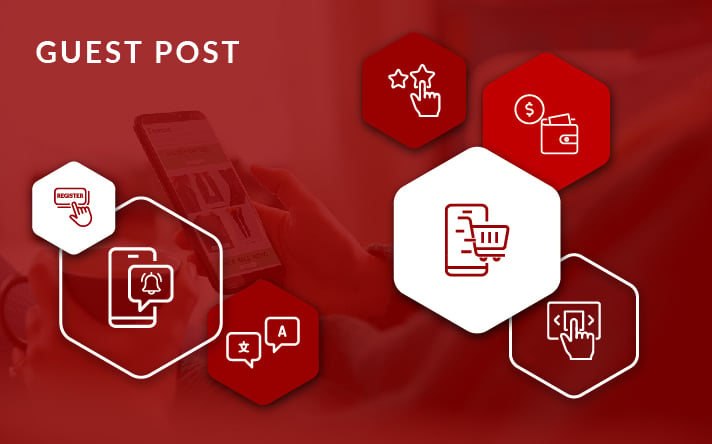 The demand for mobile commerce is increasing all the time. As online shopping becomes more popular, customers are looking for easier ways to manage transactions on the go. Since most of your customers are practically glued to their smartphones anyway, it makes sense to consider a mobile app for quick and convenient shopping.
COVID-19 has also led to an increase in online shopping popularity, which paved the way for shopping apps. As an aside, if you're looking to respond to rapid changes in consumer demand head on, you can read how in our our free Ebook, which you can download here.
With an app, your consumers don't have to worry about the responsiveness of your online store. They can also get a full shopping experience specially customised to suit the mobile landscape.
Then there is the point that building a great retail app gives you an opportunity to build stronger relationships with your customers, improving your chances of long-term repeat sales and loyal customers.
The more your consumers use your app, the more information you'll be able to gather based on their usage habits. With this knowledge, you will then be able to make better decisions about the app and your business in the long term.
Of course, before you get there, you need to include the right features in your retail app. That's if you want to impress your audience.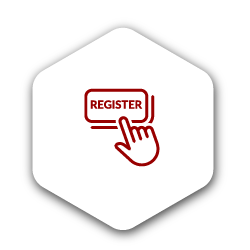 You need a straightforward registration process
Signing up for your online app should be swift and straightforward. No customer wants to have to go through the headache of filling out endless forms and answering dozens of questions.

Avoid asking for any information that you don't need straight away. Your customers can always choose to fill out more of their profile and add information later.
Ideally, your customers should only need to enter their email address and password to get started. If you can offer your customers the option to sign in through Amazon or Facebook, do so, as this will make it even easier for them to start using your app.
Also, make sure your app remembers customer details so they don't have to keep logging in every time they open it too.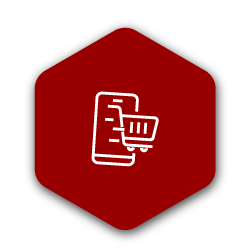 You need a quick checkout process
Just as your customers want to log into their accounts quickly, they also want to have the option to pay for their goods and services as fast as possible. The checkout process needs to be simple and convenient, with minimal forms to fill in.
Saving payment details so your customers don't have to re-enter them every time is also a good idea.
It also helps to automatically enter any shipping and billing address information your customer already has on their account so they don't have to add it manually.
Avoid a checkout process that sends your customer to another page or a website to finish the transaction. Doing so can break the experience and leave your customers frustrated and lead to increased checkout abandonment.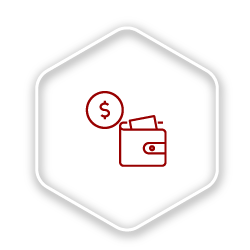 You need to offer multiple payment methods
Another way to make sure transactions are as simple as possible for your customers is to provide them with multiple payment methods to choose from.

Some customers will prefer to use a debit or credit card on your app, while others will opt for online services like PayPal. A wide range of payment options gives your customers more freedom and reduces your risk of seeing them bounce at the checkout page.
If you're selling to customers around the world, it also makes sense to show the price your buyers will have to pay in different currencies. This means that they won't need to work as hard to convert costs themselves.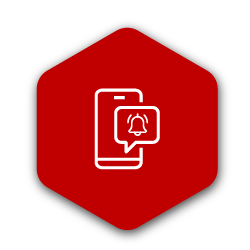 You need to include push notifications
Push notifications are a common app feature, but you need to ensure you're using them carefully. Send too many notifications to your audience and you risk annoying them.
However, an occasional alert, letting your audience know that an item they want is on sale, or giving them an exclusive discount, can be beneficial and improve audience engagement.
If you have physical locations for your store, you could even invite people who use your app to come and check out a new deal whenever they are nearby. Alternatively, you could use push notifications to let customers know an order is on its way.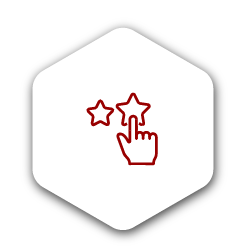 You need to allow product reviews and ratings
Including reviews and ratings from previous customers is a great way to boost your chances of getting a purchase from your target audience.
Alongside properly formatted product descriptions, reviews and ratings will enhance the quality of your product page and make it seem more credible. This boosts your chances of earning your customer's trust.
Remember, you shouldn't censor any negative reviews you might get on your pages as this will make it look like you're hiding important information. Instead, show your customers you care by responding to the negative comment and offering a solution for their complaint.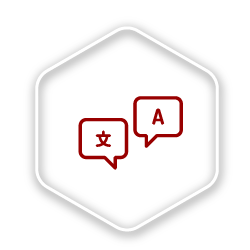 You should include multiple language options
One of the best things you can do to make your ecommerce app more effective is to ensure that you understand your audience and their needs. Show that you know what your customers need, and you will improve your reputation while attracting more customers.
You can demonstrate that you want to accommodate your customers as much as possible by giving them the option to switch between different languages while using the app. It's also referred to as mobile app localisation.
Other possibilities include suggesting specific pages and products to customers based on their previous purchasing behavior or giving people the option to save items to a wishlist.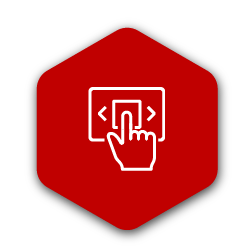 You need to provide easy navigation
Finally, make sure that your app is as easy to navigate as your online store. Customers should have no problem switching between product categories to find the items they want.
It might also be helpful to have a search function in your app so people can look for particular products with keywords and phrases.
If you have a lot of products in each category, giving your customers the options to filter based on specific features like price, size, or colour will also substantially improve their searching experience.
When your customers arrive on a product page, make sure that they can find all the information they need easily.
Additionally, zoom-in options and in-depth descriptions often come in handy.
Conclusion
As customers continue to spend more time on their phones and in the digital world, the demand for effective shopping apps is bound to increase. Fortunately, with a little help from the right developer, creating your own retail app doesn't have to be as tough as it seems.