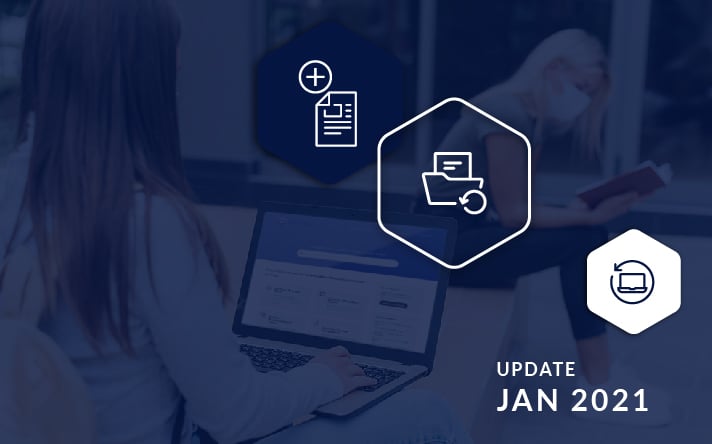 With the first month of 2021 complete, DotActiv is already working on many exciting new projects. One of our goals remains to ensure that we provide our customers with the most relevant and updated content on the DotActiv PowerBase.
During January, we published three new articles, updated another three based on our new software release, and updated a further five to fit our clients needs. Each updated article aims to provide quick answers to any specific questions our customers might have on how to best use our software for their businesses.
If you would like to read past articles on what we've added or updated on the DotActiv PowerBase, you can browse through our previous PowerBase summaries here. You can also read about why we introduced the DotActiv PowerBase here.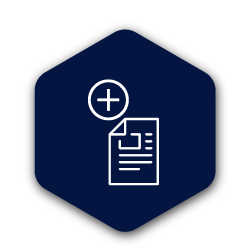 New articles on the DotActiv PowerBase
Activ8 Support Sessions
When you sign up for Activ8, DotActiv will provide you with support sessions to help get you set up to use our specialised software and introduce you to the main functions therein.
We have written this new article to explain the support sessions that DotActiv offers once you have signed up for Activ8 and to provide a guideline for what each session entails.
Have you signed up for Activ8 recently? Then this article is for you.
How To Rename Shelves
Not only are all of the fixtures within DotActiv fully customisable, you can also rename the fixture, or more specifically shelves should you choose to do so.
Renaming a shelf is easy to do and allows you to include additional information to your planograms.
We have written this new article in which we unpack the process of renaming shelves on your planogram.
What Free Resources Does DotActiv Offer?
Are you interested in Category Management as a topic?
Look no further. At DotActiv, we believe in empowering the public with in-depth and practical retail knowledge.
In this new article, we cover the free resources that will provide you with an in-depth knowledge on topics related to category management.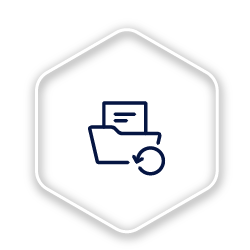 New software updates on the DotActiv PowerBase
Shortcuts For Working In DotActiv
Space planning is made easy in the DotActiv software with many shortcuts or hotkeys available at your fingertips.
We have recently added another shortcut to this article which now allows you to copy and paste with ease.
You can achieve that by pressing and holding 'Ctrl' and 'C' to copy and 'Ctrl' and 'V' to paste.
How Do I Create Fixtures
In the DotActiv software, you can find fixture selections when you open a planogram. Furthermore, you will also have a wide range of fixtures to choose from, such as shelves, pegboards, hanging bars, banners, obstructions, and clip strips.
We recently updated this article by adding a section on how to copy a fixture if you would like to do so. This function is extremely useful to save time and create consistency.
You can read more about how to create fixtures in this article.
How To Add Different CAD Objects To A Floor Plan
While building a floor plan using the DotActiv software, you have the opportunity to add a variety of different CAD objects. These include Walls, Lines, Gondolas, Aisle Indicators, Doors and Tellers.
When you are adding customised CAD objects to your floor plan, you are now able to copy these CAD objects to a new floor plan.
With the new software release, we recently updated this article to include a section on how you can easily copy CAD objects to a new floor plan.
Learn more about how to add different CAD objects to your floor plan in this article.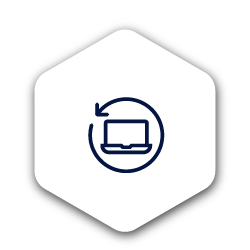 Updated articles on the DotActiv PowerBase
How To Clean And Classify Data
Cleaning and classifying your data is one of the most important steps when preparing your data.
When you clean and classify your data, you ensure accurate clusters, ranges, planograms, and reports. However, this process may be very time consuming.
That is why we have updated this article to include a link to our Data Collection and Processing service webpage should you struggle with any of these areas, or if you simply do not have the time to clean and classify your data yourself.
How To Set Up General Application Settings
Losing valuable work that you spent hours working on because you did not save it is just not acceptable.
With DotActiv's autosave function, you can set the frequency that you would like the software to automatically save your work as well as the maximum amount of autosaves.
In this article, we included a new section in which we unpack the steps on how to setup your Autosave function within the DotActiv software.
How To Display Banners
Display banners are used when you want to add information like educational or promotional blocks into your planogram. However, this can become tricky if your banners need to be displayed at different angles.
Luckily, with the DotActiv software, you can rotate your banners by specific degrees if you would like to display it at a different angle. We recently updated this article to show how you can rotate your banners through the Banner Properties window.
You can read more about banners and how to create them in this article.
No Default Driver Specified Error
When importing a CSV to a database or planogram, you might come across an error that states: 'Data source name was not found and no default drivers were specified'.
It's an easy enough fix. However, you would need to download a Microsoft Driver that allows the DotActiv application to read your XLS, XLXS, and CSV files. We updated this article to specify the version that you should download for your device.
If you ever experience the same error, you can read this article and follow the steps.
What Training Is Included In The Purchase Price?
At DotActiv, our aim is to provide each and every user with the confidence to successfully implement their category management initiatives using our software. This is achieved through our training, products, and services.
In this article, we updated our Activ8 training to state that you can schedule up to two live, online one-on-one training sessions for free between a DotActiv consultant and the dedicated person or main user from your company.
Conclusion
The DotActiv PowerBase provides you with quick answers to specific questions about how to make the most of DotActiv's products and services. If you come across an article that doesn't answer a question to your satisfaction, please leave a comment on the article. It's entirely anonymous and will help us to help you get the answers you deserve.