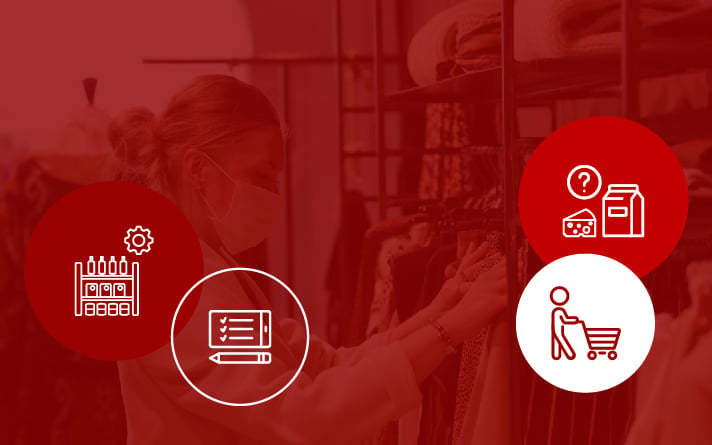 Category management, from the perspective of apparel retailers, looks slightly different than for an FMCG store. There are many reasons why. The fundamental ones are merchandise type and the frequency or range changes. This second reason is due to the impact of the fast fashion industry and its effects on consumer behaviour.
So what does it take to reach success through category management as an apparel retailer? In this article, we discuss all of the key aspects to keep in mind.
About the Contributors
Angeliz Venter joined DotActiv in early 2020 as a retail space planner on the Dis-Chem account before moving over to the Sales and Marketing team in late 2020. She studied BConsumer Science: Clothing Retail Management at the University of Pretoria.
Janri van Tonder studied BConsumer Science: Interior Merchandise Retail Management at the University of Pretoria. She joined DotActiv towards the end of 2020 as an Operations Manager and is currently working on multiple accounts.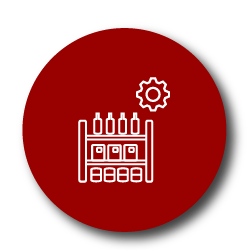 Plan your product ranges with the consumer in mind
Fast fashion has a major impact on the category management efforts of any apparel store.
In a Forbes article, retail pundit, Shelley E. Kohan describes fast fashion as the mass production of inexpensive and trendy fashion products. Two of the world's largest fast fashion retailers are H&M and Inditex. These retailers have played a role in influencing consumer behaviour over the years as the quick lead times of fashionable products provide consumers with the trendy items they want when they want them.
As a result, modern-day consumers expect something new every time they walk into an apparel store. This means that ranges and displays must be updated frequently. This can often result in excess inventory being sold at discounted prices to make space for any new products coming in. This is where effective category management makes an impact.
Effective range planning is a fundamental part of reaching category management success as this ensures that you can provide your target customer with the right product, in the right place, at the right time in the right quantities and sizes. This allows you to satisfy consumer demand and results in satisfied shoppers and recurring customers.
When it comes to apparel retailers, the process of range planning involves numerous people, including the merchandise planner and the category buyer who work closely together to plan ranges for each season.
Various factors are taken into account when planning an apparel assortment. Retailers often stock their basic items that form a part of the range every season.
A few good examples here are your basic t-shirts, jeans and dresses. The colours and styles of these items might differ slightly from season to season according to consumer trends. You can conduct data analysis to determine the previous bestsellers and how the budget should be allocated to each category in the store.
Thereafter, the rest of the allocated budget is allocated to products predicted to sell well. It is important that data is analysed to determine the stock quantities for a specific store to make sure that the correct sizes are available in the right quantities at each branch. You can also determine your category roles for each store so that the quantities and styles sent to each store can be planned.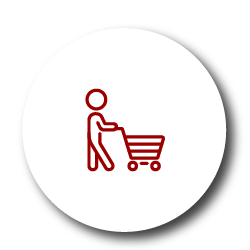 Determine how your target shopper shops your store
It is vital for any retailer to understand their ideal customer and their shopping behaviours. That's regardless of the products you have on offer. This comes into play when considering how your customers shops your stores because it directly affects how you display your merchandise.
Before you build any planograms, you must classify each SKU to determine within which department and category it will be merchandised. This will also impact the flow of your store and could result in frustrated shoppers if not done correctly. Do they shop by department, style, size, colour, brand?
Let's consider an example.
If a customer is looking for a pair of black exercise leggings, they will enter a store and look for the Activewear department. Thereafter, they might navigate to the pants category and look for leggings. The next decision will be to look for the colour and size. That is essentially how this customer shops the store. If this item were merchandised in the trouser category, the shopper would not have found the item they were looking for as it the place they expected.
Interested in increase your store performance and efficiency? Book a free consultation today
A shopper expects a similar shopping experience irrespective of which branch of your store they visit and therefore, centralised space planning is vital for a chain store. Using specialised category management software allows you to plan product placements centrally and send the planograms to store for implementation.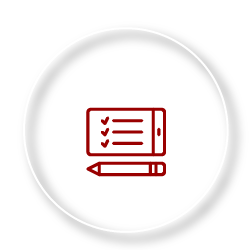 Plan product layouts and merchandise displays
Since fashion cycles are short, merchandise is added to a range frequently and the challenge faced by many clothing retailers is that displays must be updated often to allocate space to these items in store.
A merchandising strategy often used by retailers is that new stock is often displayed towards the front of the store to invite customers to come inside. Therefore, a constant change of displays and store flows are common for clothing retailers.
To many people, apparel shopping is seen as a leisure activity and therefore, consumers can be persuaded to make a purchase decision through merchandising strategies. This is why the visual look of a store is very important. Fashion merchandising must consider the type and size of the garment as well as how it will be best displayed to appeal to the target shopper. Different clothing items also need different fixtures to display them.
Visual merchandising can be time-consuming and, therefore, a planogram solution is a great tool to use to make display changes and plan the placement of items. DotActiv's specialised category management software allows you to create various fixtures for your apparel items including tables, shelving and different bars.
Planograms are vital in communicating displays to a store to ensure that the items are placed as planned so that the expected results can be obtained. DotActiv's planogram software also allows you to create a range of reports that can be sent to stores along with a planogram to make sure that there is no confusion about the placement of merchandise.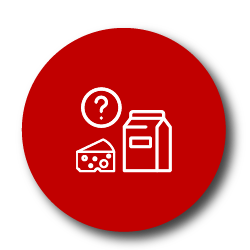 Consider cross-merchandising strategies
As mentioned above, the correct merchandising of apparel items is an important aspect to consider when creating any planograms.
One example to consider is cross-merchandising.
According to Alexis Damen, Digital Marketer at Shopify, cross-merchandising is a merchandising strategy that involves the display of complementary products near each other on shelves. This strategy is often used by apparel retailers as an easy way to increase basket sizes and boost sales.
The idea behind cross-merchandising is that it points out a need for an item that the customer did not intend on purchasing when first entering the store. However, since the items are placed near each other, the customer might purchase them together.
Consumers shop with their eyes and an apparel store that ranges clothing, footwear, and accessories have a great opportunity to use cross-merchandising to bundle items together and increase sales.
Let's consider the following example.
A customer might walk into an apparel store with the intention of purchasing a new dress for an event. She sees the dress hanging above a pair of heels that complement the dress perfectly and therefore she decides to purchase both items.
Although she did not have an intention to purchase the shoes, the fact that the clothing store had merchandised them with the dress had her at the very least considering it.
For successful cross-merchandising, it is important for the merchandiser to have a good understanding of the target market's style to identify products in your store that would go well together.
Conclusion
DotActiv's category management software and services will help you to create powerful data-driven planograms to effectively plan and communicate your merchandise displays in stores to satisfy shoppers and increase sales.
Visit our online store here for more information or book a custom exploratory consultation.