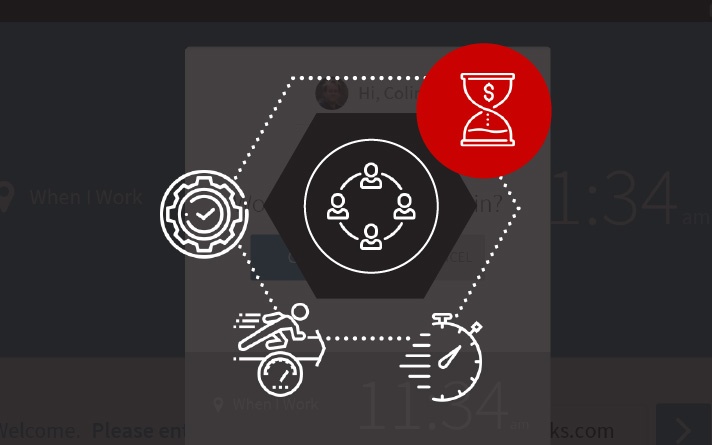 There are countless retail courses available to you online. In fact, enter the phrase into your preferred search engine, and you'll receive hundreds of millions of results within a few seconds. That said, you shouldn't concern yourself or feel overwhelmed by the volume of courses available. Instead, you should focus on finding the one that meets your needs.
Alongside that, you need to find an institution that you can trust. After all, a course in which you want to enrol in might sound good on paper, but it won't count for much if the organisation behind it doesn't deliver. Fortunately, that's not the case if you approach DotActiv Academy.
Why should you consider enrolling your staff in a retail course?
Before we take a look at the retail courses that DotActiv Academy offers, it's worth explaining why you should consider enrolling your employees in such a training programme.
For one, it makes good business sense. In an industry such as retail, it's not good enough for you or your employees to think that you can turn up and remain competitive. Rather, you need to work hard and continuously test any weaknesses in your business so that you can improve.
It's difficult to achieve that if you don't know where to begin. What can make that even more challenging is when you assign an employee to fix it internally without the proper knowledge. They could end up causing your business more harm than good. And it's partly because you haven't offered them the necessary training.
Enrol yourself in the Introduction to Retail: Product, Placement and Pricing through DotActiv Academy
Here's a statistic courtesy of The Huffington Post to back that up: "Companies that invest in employee training enjoy 24% higher profit margins versus companies who don't." That's regardless of industry.
Of course, providing training is not only about looking after your business, and its well-being. It's about your employee's happiness and feeling of worth too.
According to HSI, 40% of employees who receive poor job training leave their position within the first year, citing the lack of training or development as the primary reason. Meanwhile, TLNT found that 36% of employees would give up $5000 a year to be happier at work.
While both of these statistics are damning, they should not be unexpected. If you want to see retail success, it's only about stocking the right products in the right quantity. You also need to invest in your employees.
What makes DotActiv uniquely positioned to offer retail courses?
As we've noted in our article on our Advanced Merchandising and Display Techniques course, DotActiv has been in the category management business for over 20 years. During that time, we've serviced many blue-chip retail brands from across the world. Our current client list sits at over 20 countries.
That means we've learnt how to implement category management solutions in multiple retail environments. It helps that we also have consultants deployed in various retail and supplier environments. More than that, we develop our software internally, so our software developers focus on creating software that offers the best category management and space planning solutions.
These few facts place us in a prime position to offer proper retail training and courses and be confident that we can deliver. Our learnings are translated directly back into the learning environment that is DotActiv Academy.
Visit shop.dotactiv.com here to view our various category management solutions
But there are other reasons why we offer retail courses through DotActiv Academy.
The first is that we want our customers to have the knowledge required to get the maximum results from our category management software. Similar to that retailer who looks after the well-being of their employees, we want to do the same for our clients. There is also the point that a knowledgeable user is a happy user since they can show their worth to their employee.
The second reason is that category management can be a daunting topic. That's even if you've been working in retail for a long time. But it doesn't have to be. Through our training materials, we aim to demystify the subject and give you the confidence to attempt it in your stores.
Finally, we want to upskill your staff quickly and efficiently.
Let's say, for example, that you have a space planning team of four people who are responsible for producing data-driven planograms. And these planograms are driving great business results. However, what happens if two of them resign and you need to replace them?
We want our customers to rest assured that DotActiv Academy will play a role in getting recruits upskilled and up to speed quickly, efficiently, and without compromising on quality.
Key takeaways from DotActiv Academy's Introduction to Retail course
It's all good and well hearing from us why it's worth approaching us if you're looking for a retail course, either for yourself or your retail staff. But the truth will only reveal itself when we unpack the details.
Below are four key takeaways from our online course - Introduction to Retail: Product, Placement and Pricing.
1. You'll learn about the retail environment
The best place to start when learning about any subject is at the beginning. In other words, learn the basics. For this specific course, that means unpacking the retail environment.
To do that effectively, it's all about digging into your basic supply chain. Your average supply chain involves the following: manufacturers, suppliers, wholesalers, retailers and customers. Each has different functions and responsibilities, which we dig into in this course.
For example, suppliers buy goods from manufacturers to sell to retailers in large quantities and at a lower price. However, a supplier will never sell products directly to the end-user - the customer. Meanwhile, the retailer buys in bulk from wholesalers or suppliers to sell on to customers in smaller quantities.
From there, we touch on the different types of retailers in the market as well as the retail formats that you'd find. The size of the business defines the retailer and the way in which they sell their products. There are generally two types - your Food and General Merchandise Retailers.
Other aspects covered in this first section includes an in-depth look at the four P's of Marketing and how they influence the different type of retail.
In brief, they are Product, Price, Placement, and Promotion and they are the cornerstones of any solid marketing mix. More than that, it's a necessity to get them right since it can mean the difference between you seeing positive or stagnant growth.
2. You'll learn about product planning
We kick off the second section of our course with a truth that you need to hear, and if you have heard it, you need to remember it: you cannot survive or compete effectively without an efficient product range in your store.
When considering your range, there are two terms to keep in mind - variety and assortment. The size of your business as well as your retail format plays a role in the depth and width of both.
Your variety and assortment also form part of your merchandise mix. Within this section, we detail not only what we mean by that but also how you can apply it to different retail formats. Here's just one example: a convenience store offers a narrow variety and shallow assortment.
Of course, that only tells you one part of the story. It's crucial to also dig into these product assortments. Within these assortments, you'll generally find three types of brands - your national, private label, and generic brands.
In short, a national brand refers to the manufacturing brand and most retailers will stock them. Your private label brands are those owned by you, the retailer, and are less expensive than your national brand. The third type - your generic brand - is similar to your private label brand but doesn't have a name, which means it is priced even lower.
Besides the above, this section also touches on what it takes to develop a profitable merchandising mix. To summarise it, it includes reviewing your historical data, setting objectives and comparing current performance, all of which we explain in more detail.
3. You'll learn about pricing design
The price of your products plays a significant role in your success or failure. It also allows your customers to create a perception around your retail brand and the products your stock.
For example, pricing your products too low could affect your credibility as customers might view your products as of low value and not buy them. You might also not be able to cover your monthly expenses. Meanwhile, pricing them too high could result in a drop in customer demand.
That is why it is so crucial for you to learn about pricing design. You need to know how to avoid these mistakes.
But there is also more to it. You also need to be able to identify the various factors when pricing your products. A few considerations when pricing includes discounts, allowances, taxes, cost and demand for the product. Another concern is whether your pricing is going to be value- or cost-oriented.
There are also a few questions that you need to ask yourself when setting your price. One such question is this: How much did it cost you to produce the product? This includes related costs such as transport. Another question is: What is the customers' perceived product value?
From there, it's all about adopting a pricing strategy that will help you to achieve your goals. There are many different strategies, and they may differ according to your different categories and the goals that you've given to each. We detail the key pricing strategies available to you and explain how you can best use them in-store.
As we noted above, you can get your pricing wrong. That's not necessarily done on purpose. But you should at least know what to look out for if you do find yourself in such a situation so that you can correct your strategy.
4. You'll learn about the placement and management of stock
There are three primary factors that you need to consider when placing your stock on the shelf.
You would need to consider your category contribution or the category management process. Then, you must take your days of supply into account. Lastly, it's crucial to consider your space elastic demand.
Here's a short breakdown of each factor.
First up; is your category contribution. Ideally, you would want to manage your stock at a category level. It's a crucial part of the category management process since you need to group your items accordingly. Your sales data plays a significant role in helping you to determine how much space each of your products should receive on the shelf.
Days of Supply refers to the average number of days it would take for the current stock on your shelf to run out. Managing your inventory based on days of supply on your planogram allows you to understand your shelf replenishment so that you can estimate and efficiently forecast your stock. More than that, you can align it with your stock turns so that you don't end up sitting with unsold inventory on your shelf.
Lastly, space elastic demand. Space elastic demand refers to the increase or decrease in the rate of sale because of a change in a product's space allocation on your shelf. There are many variables that can impact the space elasticity of your products, including types of products and brands.
That said, it's a fine balance, managing your stock on the shelf.
If your store allocates too much space to a product, your sales could drop. That's because there isn't enough customer demand for the product. Meanwhile, if you allocate too little space, you may also lose sales since you don't have enough stock on the shelf to meet demand.
Conclusion
DotActiv Academy is DotActiv's education portal where you can learn about all things retail and category management. From product placement and pricing strategies to merchandising techniques and the category management process, it's there.
For more information about the various courses, visit DotActiv Academy here.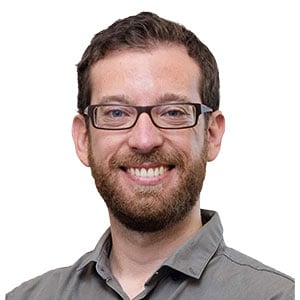 Darren Gilbert
Darren Gilbert joined in 2017 and is the content manager. He has a Bachelor of Arts in International Studies from the University of Stellenbosch.