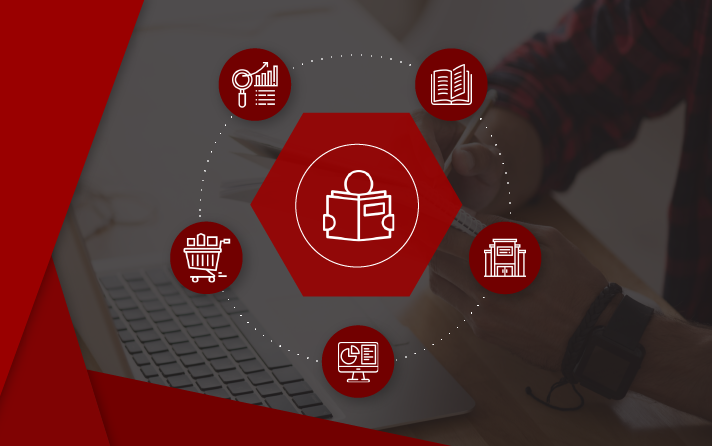 If you're researching merchandising courses, it's best practice to approach a reputable institution. Or, a company with the necessary expertise like DotActiv. As a space planning business, it's our job to know everything there is to know about retail merchandising. That places us in a unique position.
Why should you consider merchandising courses?
Before we take a look at the merchandising courses on offer through DotActiv Academy, it's worth taking a step back and considering why it's crucial to enrol in such a course.
Since merchandising is any practise which contributes to the promotion and sale of products to potential customers, it's vital that your staff has a firm understanding of how it works. By 'staff' we're talking specifically about space planners or anyone else who is directly involved in how your products are displayed and merchandised in-store.
Although we are suggesting this course is for those directly involved in merchandising, it's not to say that you should automatically exclude anyone else who's interested in learning more about the topic - such as someone who has shown an interest in furthering their career.
Enrol in the Advanced Merchandising and Display Techniques Course through DotActiv Academy
The fact remains, though, that the way you merchandise your products in your stores has a direct impact on your sales. So, why wouldn't you want to train up your staff to be able to assist you in this regard?
Of course, it's not only about making money or increasing your profits. Proper merchandising is also about presenting your products in a way that is pleasing to your customers. That's because shoppers enter your stores wanting to move around quickly and easily. They also want to find the products on their shopping list without too much hassle.
If you don't understand the basics of merchandising, or how best to display your products on a shelf, you're putting yourself at a distinct disadvantage.
What makes DotActiv uniquely positioned to offer merchandising courses?
If you've followed the DotActiv journey or are at least familiar with us, you'll know that we have been in the category management business for over 20 years. During this time, we've worked with multiple retailers and suppliers across the world. That means that we've also learnt many valuable lessons.
Since we have a planogram service side to our business, which services top retail brands such as Dis-Chem, Makro, Pick n Pay and Shoprite amongst others, we've also gathered insight into what works and what you should avoid when it comes to merchandising.
For example, we know how to improve in-store experiences and store performance, across a wide variation in retail environments. Add to this, the point that we've also developed specialised software for creating data-driven planograms.
All this creates the perfect opportunity for us. It should also go a long way to explaining why we are offering retail training and courses through DotActiv Academy.
It is also worth explaining why we're uniquely positioned to offer merchandising courses in more detail. As much as knowing how our category management software works is beneficial to your business; it's just as crucial for you to understand the context and theory that accompanies it.
Visit shop.dotactiv.com here to view our various category management solutions
For example, understanding how to automate the creation of data-driven planograms for your stores is excellent. However, you also need to know about merchandising principles and strategies and how to create displays that are visually appealing and entice shoppers to buy.
Likewise, being able to turn your retail data into actionable insights is crucial, and you can do just that with our software. However, you won't get as much value from it if you don't already have a good understanding of how data impacts the final layout of your products on the shelf.
Key takeaways from our merchandising course
Now that you know why DotActiv and DotActiv Academy is worth approaching if you're looking for a course on merchandising, it's essential to have a look at what our courses entail.
We've written a separate piece about what you should expect from a quality retail training course, which you can read here. All of the aspects we mention in that piece applies to any course offered through DotActiv Academy.
Below are a few key takeaways from our online course - Advanced Merchandising and Display Techniques.
1. You'll learn about where merchandising fits into the retail picture
As with any quality retail course that you'd find on the market, we kick this course off with an introduction to the topic.
The reason for this is simple: you might not know as much as you think about merchandising or how it fits into the retail puzzle; especially if you're starting out in your retail career. In that case, we have you covered.
If, on the other hand, you do know a lot about the topic, that doesn't mean a course like this isn't valuable. It's still worth going back to the basics and using this as a refresher to ensure you're on the right track when generating planograms.
What is merchandising? Besides the definition we touched on above, it must take into consideration the most effective means of selecting, pricing, displaying, and advertising items for sale. This includes, amongst other things, understanding which categories should flow into each other, which items to place at eye-level, and which brands to place next to each other.
Other aspects covered within this first section includes the importance of the role that visual merchandising plays in evoking customer emotions, as well as the appropriate marketing mix and what goes into building effective data-driven planograms.
On top of that, it's crucial to point out that merchandising is more than just shelf packing, a point which is explained in this section. That's because when the topic of merchandising comes up, it's common to hear people talking about shelf packing as a simple physical task. But that's not true. While shelf packing is basic physical labour, effective merchandising includes a well-thought-out plan with principles, tactics and strategies which culminate in a visual diagram: the planogram.
2. You'll learn about the world of merchandising on shelf
Once you understand how merchandising fits into the retail puzzle, you now have the opportunity to look at the world of merchandising on a shelf.
Part of this section includes looking at a few common acronyms and space planning terms and how they work with merchandising.
Understanding these terms is vital since it can mean the difference between a shelf planner creating a planogram that is nothing more than a pretty picture (ineffective) or creating one that increases your profitability and allows you to gain control of your stock.
Let's take the example of DOS or Days of Supply. By understanding your days of supply for each product on the shelf, and the different factors that affect it, you're better placed to build an effective planogram. More importantly, you'll know how to generate one so that you don't run out of stock.
Of course, this section doesn't just take a high-level view of a term such as DOS. We also explore what affects the accuracy of DOS as well as what you can measure when calculating it. The same goes for any other term mentioned in this section. After all, this course is about providing in-depth knowledge that you can use in-store.
As part of this section, we also describe the aim of shelf planning and how you can achieve it. To maximise sales, the amount of space a product occupies on your shelf must relate directly to its commercial benefit.
3. You'll learn about the roles different merchandising equipment play in-store
Given the many different retail fixtures available to you, you need to be strategic in how you use them. More importantly, you need to choose the merchandising equipment that will suit your products and give you the best results.
In this section, you'll learn about the different forms of merchandising equipment available to you. One display or fixture isn't more effective than another. Instead, they each serve a specific purpose. We explain these purposes within this section as well as how to use each retail fixture effectively in-store.
Along with understanding the different forms of displays, you also need to know how to place products on them for maximum effect. That's where visual merchandising methods come in, and we dig into the main approaches - vertical and horizontal merchandising as well as colour blocking, brand blocking, and cross-merchandising.
It's also worth pointing out that strategically presenting products in a retail space helps you to create a unique identity for your stores. More than that, it results in a comfortable shopping experience for your customers.
To end this section, we also look at a few top planogram building tips that you can use to create a pleasing effect. You won't find these tips anywhere on our blog, but they're vital to helping you design a planogram that attracts shoppers to the shelf.
4. You'll learn how to apply various merchandising principles in-store
Merchandising principles are referenced and implemented only once you understand the category that you're working on. In fact, you could even argue that you need to have agreed to these guidelines before you even open your first store.
Of course, that's not always possible. In the case of you have already opened your first store, the next best approach to take is to agree on them before you create your planogram or whenever you want to display a product in-store.
As part of this fourth and final section of our Advanced Merchandising and Display Techniques course, we offer a thorough understanding of the various general space planning principles before digging into fixture and data-driven space planning principles. We also explain the reasoning behind the various merchandising principles.
For example, one fixture space planning principle includes allowing 2.5cm (two fingers) between the top of a product and the shelf above. That's so as to allow your customers to remove the product from the shelf without fear of knocking anything.
Another example would be to place heavier and larger items at the bottom of your shelf since it's easier for a customer to reach the product without injuring themselves.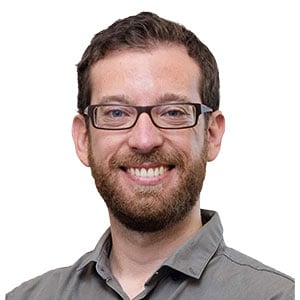 Darren Gilbert
Darren Gilbert joined in 2017 and is the content manager. He has a Bachelor of Arts in International Studies from the University of Stellenbosch.