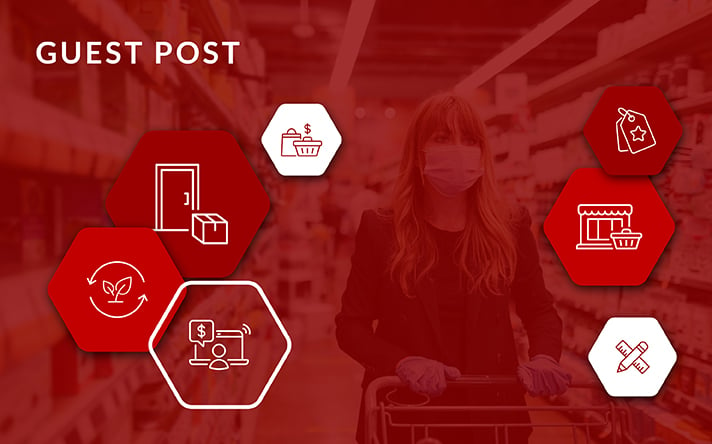 The world of retailing dates back thousands of years. Today, it has evolved to become one of the most lucrative industries. Of course, the industry has never been perfect. As a matter of fact, it's turbulent to say the least. Various brands, both new and old have been rocked by uncertainties over the past few years thanks to the COVID-19 pandemic and other factors.
It's meant changes in consumer behaviour and demand, differences in the preference of various generations, economic challenges, local and global disasters, private equity infusion and ballooning economic debt have all affected the retail industry in one way or another.
However, that doesn't mean that retail is struggling. There are still opportunities to consider and ways to appeal to your target audience. Below, we unpack a few that you can utilise in your retail business.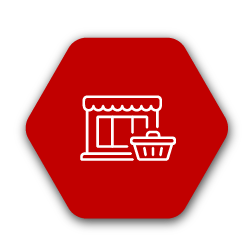 Brick-and-mortar stores for popular digital brands
Brick-and-mortar - traditional street-side business that offers products and services to its customers face-to-face in an office or store that a business owns or rents - have been the staple of American retail for hundreds of years.
It appears that it will continue to be so if you consider that digitally-native brands are also moving to physical stores. According to Cara Salpini in Retail Dive, digitally native brands are set to open more 850 stores over the next five years. In the United States, New York City appears to be the preferred location with Los Angeles and San Francisco close behind.
Of these brands, many are apparel, which makes sense. Customers need to see and try on the clothing in-person. Of course, clothing shopping online is and will remain a convenient and worthwhile option. However, there are many advantages to going into a physical store instead.
For example, you could interact with staff. You will also know if a product is in stock instead of back ordered. And you shouldn't be charged for returns, all points made by Donna Montaldo.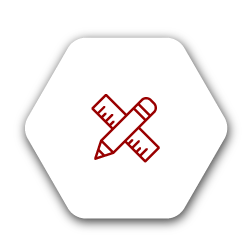 Customisation of products
Many people prefer to have their products customised. Otherwise referred to as personalisation, customers have come to expect it. Now even digital and eCommerce brands who are opening brick-and-mortar stores are offering options to let their target market customise their purchases.
With this level of customised shopping, shoppers can find products that specifically meet their needs and style. Levi's largest customised store in New York, for example, focuses on customisation and personalisation. Opened in 2018, it houses the largest assortment of Levi's products under one roof.
Jonathan Sawyer writes, "Comprehensive customization options then allow customers to take advantage of direct-to-garment printing capabilities, utilizing preloaded photos, images, logos, and text designed by local artists."
At one point, Levi's even piloted a virtual 360-degree store experience so customers could tour the store.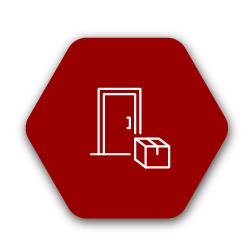 Same-day and cash-on delivery
Such online features are making the online shopping experience better. Here, we're talking about the opportunities that allow your customers to purchase without having to leave their home.
With same-day delivery, any type of products that your customers would usually need to get from a store are delivered to their doorstep. This is especially helpful if you consider the world is struggling with COVID-19 and many are nervous about shopping in-store.
There are plenty of businesses that supply such a service. Not only this, there is also the option to pay on delivery, thus making it more convenient. For example, UK family-run supermarket, Tuffins, launched a click and collect service, offering free delivery to its customers within a 16km radius.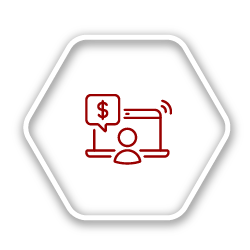 Social shopping and re-selling
Have you ever been offered a product online that you can resell? Aside from the convenience that it offers, reselling a product can also turn out great profits. And the trend is growing.
Heather-Mae Pusztai writes for Buffer that it is one of the hottest trends for 2020, stating that social commerce "outdoes the typical e-commerce purchase".
Also known as social shopping, social media is the purveyor of the transaction where you can post a product online, wait for responses through direct messages, and deliver to your customers. The transaction is complete without your customers leaving the social media site.
It's also usually done in partnership with ride sharing and delivery apps. Uber achieved this with the launch of its shopping app in conjunction with startup, Cargo.
There are many benefits to making your brand shoppable through social media. According to media update's Taylor Goodman, it can easily increase in-store traffic and it provides a multi-channel shopping experience.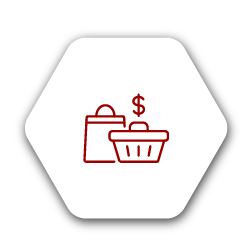 Emergence of private label brands
On the other side of re-selling is the opportunity to improve your brand, create one or to make it private. And it's proving to be worth it.
According to a Nielsen report cited by Food Navigator, private labels are growing three times faster than brand products. What's more, these labels are not solitary because they are helping brands to become more relevant in enhancing the consumer landscape.
For example, Jeff Wells reports in Food Dive that Trader Joe's, Aldi and Lidl have emphasised store brands both online and offline with great success. Buyers are becoming more aware and particular about product quality and price over brand name.
Cathy Siegner emphasises this, writing for Grocery Dive: "In the UK, private labels have a 45% market share in the grocery sector. The key will be more innovation, more value for the money and more marketing to consumers who have lots of choices about where and how they shop."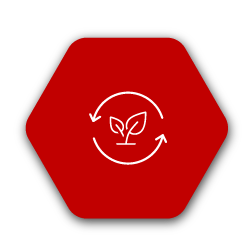 Sustainable products
Working more on the catalog of skincare, haircare, or health brands, retailers are now also particular in offering products made from sustainable materials and ingredients. They make sure to manufacture their offerings using GMO-free, vegan and organic resources.
Ben Grudo for GreenBiz emphasises this: "Companies who put sustainability at the forefront don't just elicit goodwill from consumers, they secure a serious market advantage."
There are also ethical shoppers to consider. When they see these tags on the label, they will prefer your brand over the others because they know it's healthier and safer to use.
In fact, according to Mintel, a global and award-winning provider of Market Research, 42% of UK consumers buy natural and organic personal care products because they believe they are better for the environment.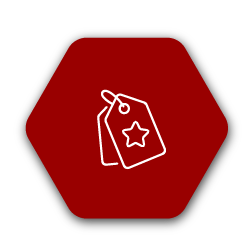 Newsworthy product offerings
What's even more noticeable today than ever before, aside from sustainability, is the openness of companies that offer their retail products according to what's happening around the world today.
The best example would be COVID-19 related goods like face masks and face shields that come with collectibles and souvenirs from events. Another example are products related to social campaigns such as the Black Lives Matter movement, political campaigns and more.
There are growth opportunities for brands, a point made by Knowles et al in the MIT Sloan Management Review. However, it's worth noting that this shouldn't be about making a quick buck off of an event. Your customers will know if you're genuine or just looking to capitalise on a trend.
Instead, it should be an opportunity to provide your customers with what they need when they need it.
Conclusion
Retailing in the 21st Century is completely different than it was many years ago. The blurring of lines between brick-and-mortar stores and the newer digital shops is noticeable. But there is a way forward if you stay in touch with what's going on.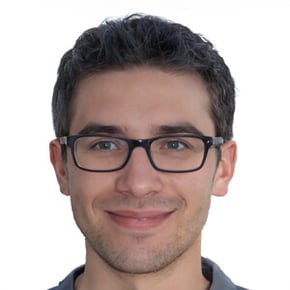 John Howard
John grew up in Delaware where he learned the value of managing time and money and took up Business Administration at the University of Delaware. He was a successful business consultant at an IT company in Wilmington, Delaware before founding Coupon Lawn.