In addition to serving as part of the healthcare continuum, retail pharmacies have opened their doors to an extended offering of both pharmaceutical and non-pharmaceutical products. Wide and deep product assortments are offered by these retailers to remain competitive and to retain customers.
The significance of planograms services is the ability to visually plan assortment layouts, assist in the inclusion of new products and justify the space allocation thereof.
Why is it important for retail pharmacies to tap into the advantages of planogram services? How will the use of planogram services assist in delivering the perfect shopping experience? That's what we'll explain in this article.
About the contributors

Cheré Joubert joined DotActiv in 2019 as a space planner for the Health and Pharmacy Department at Dis-Chem. Since then, she has changed roles to category planner. She has a Bachelor of Consumer Science in Food Retail Management from the University of Pretoria.

Corli Pretorius joined DotActiv in 2020 as a retail space planner on the Dis-Chem account. She has a Bachelor of Consumer Science with Business Management from North-West University.

Siphesihle Ndlozi joined DotActiv at the end of 2019 and has worked on several accounts including Liquor City, Dis-Chem and is currently a space planner at Adcock Ingram. She completed her Bachelor of Arts in Fashion at LISOF (now known as STADIO).

Suné Oosthuizen joined DotActiv in late 2019 as a space planner. She currently works as a category planner on the Dis-Chem account in Johannesburg. She has a Bachelor of Consumer Science (Honours) in Clothing Retail Management from the University of Pretoria.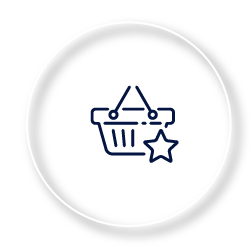 Planogram services can provide a simplified shopping experience
With an ever-increasing busy lifestyle, customers opt for convenience. Creating a shopping experience filled with ease and simplicity, will not only retain the customer but will encourage them to spend more time in-store for purchases.
Planogram services offer a planning opportunity on a microspace level. Each product is defined by means of a hierarchy. This allows products to be classified and merchandised in the most appropriate department, category, sub-category and segment. By classifying and defining the hierarchy in a logical manner, the application thereof in the planogramming process will allow customers to be able to locate products in-store by themselves.
The logic applied to planograms is based on consumer behaviour. Understanding how the customer makes purchases within specific categories will lead to easy decision making when considering a purchase.
For instance, merchandising products with similar uses in the same category will provide the customer with the opportunity to compare pricing and quality with ease. Likewise, should the customer be brand loyal when shopping in a certain category, it would be beneficial for the retailer to merchandise products in a similar manner.
Not acting to ensure a simplified shopping experience, could potentially lead to the retailer losing customers.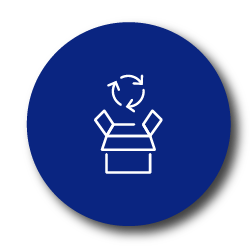 Planogram services can assist with better stock control
Having personal experience as a space planner, and working exclusively at a pharmacy retailer, a recurring objective proposed by pharmacy retailers is the control of stock losses and out-of-stocks.
Planogram services allow the pharmacy retailer to identify exactly how much stock will be sold in a specific period of time. By measuring the days of supply of each unit, as well as the entire gondola, stores will be able to order precise amounts of stock in a timely manner and prevent out-of-stocks.
Control measures are applied to products with a sensitive shelf life. Pharmacy retailers hold an extensive range of medications and should attentively implement measures set out by the FDA regarding expiration dates.
Leverage our dedicated Planogram Service consultants to get your planograms delivered to perfection every single time.
In particular, should the shelf life of a medical product be 30 days, the pharmacy retailer will be able to control the amount of stock on the shelf by means of a planogram through the days of supply feature. The planogram will indicate that 10 units will be sold out within 30 days. Stores will then be able to order precisely the amount of stock without the risk of overstocking for 30 days of shelf life.
Stock loss leads to financial loss. This is easily prevented by simply making use of planogram services as a planning and control measure.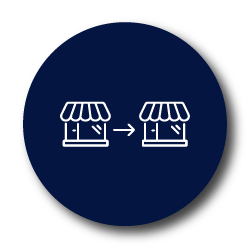 Planogram services can ensure consistency across stores
As pharmacy retailers provide medical products as part of their product offering, it is necessary for consistency throughout their group of stores.
This is not only applicable to product assortment but to the category placement within the store as well. Space is utilised optimally on a floor level and planogram drop counts can be adjusted to suit specific store sizes.
Additionally, by making use of planogram services, retail chains are able to ensure that their stores look uniform. Customer loyalty increases when a customer feels assured that their expectations will be met, although they shop in different locations.
For example, when a pharmacy retailer makes use of planogram services for all their stores, there will be an increased amount of control in how the categories are merchandised within the group. Stores will thus 'look' the same on a general level. Planogram services will also allow the product assortments to be managed to ensure availability in order to satisfy the customer's needs. Customers shopping for medical products from a retail pharmacy have a high expectation of finding what they need.
Inconsistency throughout stores could potentially lead to frustrated customers which result in customers leaving the store to make purchases from another retailer.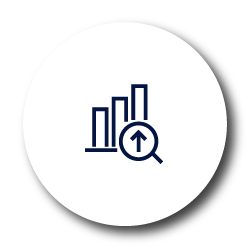 Planogram services can help you identify growth opportunities
To remain ahead in a competitive and demanding industry, a proactive approach to opportunities is crucial.
Planograms yield extremely valuable data in terms of product performance and growth. Steady growth and high performance within a category, sub-category, segment or brand serve as an opportunity to expand within a specific area of the product assortment. Contrarily, areas with poor performance can be addressed before it results in major losses.
Planogram services further allow the pharmacy retailer to make changes to product layouts to improve performance. Products merchandised in different categories are often purchased as complementary products. These categories could then be merchandised in close vicinity to one another to increase basket size.
To explain this in practice, a category's performance can be measured by comparing two periods of data. The growth in terms of sales, units and profit can then be calculated.
Should a certain segment show drastic declines in sales, this can identify the need to investigate. The pharmacy retailer could then relook its pricing strategy. Or, this poses as an opportunity to merely delist products from the range.
In addition, the previously mentioned tactic of merchandising complementary products together can be applied. For example, merchandising coffee adjacent or next to sweeteners would entice the customer to add to their basket.
Missing opportunities to improve and grow will cause the pharmacy retailer to lose market share and most likely become a less preferred competitor.
Conclusion
Let us help you create performance-enhancing and shopper-friendly planograms, which will reflect your latest assortments, merchandising principles and sales performance trends.
You can visit our online store here or book your custom exploratory consultation here.
Rina Oosthuizen
Rina Oosthuizen joined in 2018 and is the Training Manager. She has a Post-Graduate Diploma in Business Administration from the NWU Business School.