DotActiv is a Services-first company, powered by leading software, proprietary processes and talented people. Clients enjoy our various category management services because we utilise deep expertise, resources, powerful software and the processes required to achieve category management success. One such service is Data Capture and Processing.
Data capture and processing is critical for a solid category management foundation. In this article, we will explore what data capture and processing mean in the context of category management and why it is vital. We will also unpack DotActiv's Data Capture and Processing service and explain why it's worth considering for your retail business.
What is data capture and processing [and why is it critical for category management]?
In the context of category management, data capture and processing is straightforward. It refers to the manual process of capturing and cleaning raw data, which is collected or received from single or multiple sources.
The raw data is then processed and converted into a readable format that can be understood and interpreted. And it typically includes Product and Sales Data, Fixture Specifications, and Product and Market Classifications.
Product data includes product images and information such as height, width and depth. Sales data includes any information captured and imported (processed) into a planogram. You can also use this data for other functions of category management such as clustering, assortment planning, floor planning and reporting.
Fixture specifications refer to your fixture types and dimensions. Meanwhile, your product classifications speak directly to the product hierarchy and influence your space planning decisions later on.
It's worth pointing out that the above is the minimum data requirements you'd need to achieve category management success. After all, the quality of the output results achieved is mainly driven by the quality of the input data. In this case, that is the captured data.
Let's say you are a category manager and you want to execute a new strategy in terms of assortment optimisation and allocation. Without proper data capture and processing, you'll struggle. That's because when you attempt to execute your strategy, you might find that you do not have access to the detailed specifications of the fixtures in your respective stores.
That would make it nearly impossible to determine how much product to allocate to each store or store cluster. As a result, you could end up with stock that exceeds the store's capacity sitting in the storeroom with nowhere to go. On the other hand, if you capture the wrong product dimensions, the products would not fit correctly on the planogram and therefore it would not fit correctly on the shelves in the store either.
This does not only affect category managers though. It affects everyone across your retail business.
Floor planners will have access to all store attributes and clusters as well as fixture types and quantities. Shelf planners will have access to all product attributes, images and dimensions, all of which are critical for planogram generation. Assortment planners will have access to the same product and store attributes, assisting them to make informed product space decisions.
Finally, it is worth mentioning that even Buyers will have access to an accurate database of the store and product attributes, which will help them to make informed buying decisions.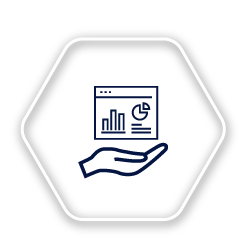 How does DotActiv deliver its data capture and processing service?
DotActiv's data capture and processing service include the extraction of relevant product images and descriptions from DotActiv's Product Library; finding, cropping, cleaning and formatting missing product images; completing product classifications; ensuring naming convention consistency; and converting photos of gondolas into accurate realograms.
DotActiv's Data Capture services also entail product classification according to a hierarchy, as outlined by the client, or in conjunction with a DotActiv Consultant. And finally, we also conduct market classification according to store attributes (size, location, format, cluster, etc). What is more, we can deliver this service remotely or on-site depending on your requirements.
The collected and/or captured data is then processed to obtain information that is in a readable format. The DotActiv Import Utility processes data to be imported to the database, at specified intervals and according to the client's requirements (for example, a daily feed, weekly feed, and monthly feed). All dimensions are captured in spreadsheets and distributed to the intended user. DotActiv also builds Excel reports to answer any specific questions on the client's end or relative to a goal set out by the client.
Get the right mix of high-quality strategic, tactical and transactional category management services that you can rely on to get things done.
In essence, our Data Capture and Processing Services entail extracting relevant product images and descriptions from the product library available in DotActiv's software. The product images are then cropped, renamed (according to a consistent naming convention) and resized. We also help sourcing, cleaning and formatting missing product images.
Finally, the processed images are imported into the DotActiv product library. It is also worth mentioning that our services include the completion of product classifications and the conversion of photos of gondolas into accurate realograms. Hereby, you will be able to analyse your realograms and avoid errors associated with manual transactional work.
DotActiv's Data Capture and Data Processing Services complement one another in the sense that we make the resources available to collect and/or capture the required data on behalf of the retailer. We also assist with storing the processed data as usable or readable information that can be used in the rest of the category management process.
At DotActiv, we make use of the following elements when providing data capture and processing services:
Scanners with exquisite knowledge and expertise (to source, capture and process all the relevant data)
Powerful proprietary category management software
A database or Excel spreadsheet
Shelf Planners and Floor Planners
The client's needs and requirements are taken into consideration throughout the process
DotActiv follows a Business Process Value Chain (BPVC) process to capture and process data successfully. This process starts with establishing the customer's data capturing needs, i.e product images, dimensions and fixture specifications. Next, a product list with the required data fields is requested from the customer, after which a DotActiv team is assigned to capture the data. Once the data has been captured, it is processed and signed off before it is handed over to the customer.
So, what do we need from you to capture and process data successfully?
We will need a detailed brief of what data is required, for example, a product data list with the relevant fields (barcode, product description, UOM, etc.) and a retailer hierarchy (if the data needs to be captured and populated in a document so that it can be imported into the database). We will also need store access and the Manager's details.
But most importantly, we need willingness from the retailer to participate in the process. Participation is key. DotActiv strives to provide this service with the view and end goal to create as little work for the customer as possible and to provide them with the data they need to be successful in their category management efforts.
Conclusion
To capture and process data accurately can be very time consuming and costly if you get it wrong. DotActiv has 20+ years of experience working with retail data. Book your custom exploratory consultation here and let us help you capture, build and maintain accurate product and fixture libraries while saving you time and resources.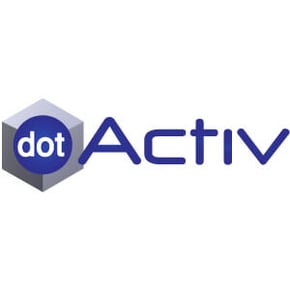 DotActiv Team
The DotActiv team comprises category management experts lending their retail experience and knowledge to create well-researched and in-depth articles.