Data is an essential component of the category management process. Once data has been captured and processed it needs to be stored where it is easily accessible. The best way to do this is through a database. This is where DotActiv's Database Management Service comes into play. Our technical consultants build and maintain your database for you to integrate with DotActiv, whether you require an on-premise or fully cloud-hosted solution.
In this article, we will be unpacking the importance of database management as a vital element of category management, what DotActiv's Database Management Service entails as well as the benefits thereof.
What is database management?
Database management refers to the ongoing process of maintaining the performance of your database. This includes the organisation and storing of data as well as updates, restoring and retrieval of data when needed.
Due to the ever-changing nature of data, a database needs to be maintained through regular data updates to ensure it is running at optimal performance. If proper database management is not in place, it introduces potential risks such as data loss or data duplication.
Without proper database management, your database can easily get outdated and disordered, thereby increasing the possibility of inaccurate user data. This also hinders optimal functionality and reliability.
The data which encompasses category management is complex. Large amounts of data are processed daily, which includes point of sale data, market data, and loyalty card data. Therefore, database management is an essential element of category management.
Effective database management will ensure that the integrity of your data is maintained. It will also improve your organisational efficiency as everyone will have access to the same data, thereby avoiding errors and discrepancies that can arise from using a different method of data storage such as a series of CSV documents.
What does DotActiv's Database Management service entail?
At DotActiv, we have years of experience working with databases from different retail environments across the globe. Our team of technical consultants have the expertise, processes and software to ensure that your data is formatted and processed quickly and accurately into your database so that it is ready to use for all your category management needs.
DotActiv's Database Management Service includes the building and hosting of a cloud-based or on-premise database, data processing, and database maintenance so that your database can be fully integrated with DotActiv's category management software. What's more, we can deliver this service remotely.
DotActiv must be provided with the relevant data required so that it can be interpreted and imported into the database. This includes Product, Market, and Fact Data. Data can be provided in a Microsoft Excel or CSV document, a flat table from another database or uploaded to a dedicated File Transfer Protocol (FTP) site. Data processing encompasses the cleaning and formatting of the data so that it can be accurately recorded in your database.
In terms of database hosting, you will need to provide DotActiv with remote access to your server. DotActiv can also host the SQL Server for your data. In this case, we will provide you access to the server. This will allow the relevant persons to access the database as needed for the different components of category management.
Data is imported with the DotActiv Import Utility and you will be provided with validation reports after each data import to provide you with an added assurance that no data has gone missing in the process. DotActiv will also provide daily differential backups (local retention) and full backups on a weekly basis with an extra option of offsite backups.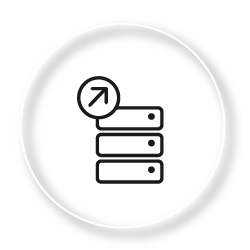 Benefits of DotActiv's Database Management service
Data can be a daunting topic and for this reason, many choose to avoid any processes that involve data collection, processing, maintenance and analytics. However, as a retailer or supplier, data can be a valuable asset to improve your business performance. Through category management, data provides valuable insight into consumer shopping behaviour and places you in the position to provide the customer with what they want, when they want it.
DotActiv's Database Management Service will allow you to enjoy the benefits that come with having a central point of data storage and an integrated database without having to execute it within your organisation. This means that your business can focus on its core activities, without having to waste time working with data from different sources. It also ensures that data is easily available when important organisational decisions have to be made.
No More Fragmented Data. Our Database Experts Will Build, Host and Maintain an Accurate, Reliable and Integrated Category Management Database.
DotActiv's Database Management Service is a great solution for companies who are unable to perform this in-house due to a lack of resources or expertise. It will also reduce the workload of your IT and Business Intelligence teams.
As a result of our knowledge of the database structure, we will be able to provide you with the best user experience. We understand the intricacies, bottlenecks and best practices to ensure speedy data deployment. This ensures that your category management decisions will always be based on the latest available data.
What's more, DotActiv's customer support team is available 24 hours a day from Monday to Friday to assist with any database related queries or issues. This ensures timely assistance when required.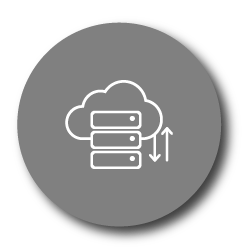 Cloud-based database vs Self-hosted database
DotActiv's database management provides you with the option between a cloud-based or a self-hosted database. The question that remains is which one to choose. The answer lies in the unique requirements of your retail business.
When opting with the cloud-based option, your data is stored on the cloud. This means that it can be easily accessed from anywhere in the world as long as you have internet connectivity. A great benefit of a cloud-based solution is that it does not require any hardware on-site and therefore there are no upfront hardware purchases necessary. You can also easily increase the capacity of your server when required.
There are instances where you might prefer to host your database on-site. A self-hosted database requires infrastructure in the form of hardware and software as well as an internet connection. If you choose this route, DotActiv will require access to the database server and relevant permissions to be able to perform database management.
The best option for you depends on your circumstances. Each option should be evaluated against your business needs. DotActiv's consultants will be happy to provide you with advice on the best option for you.
Conclusion
Let us help you overcome any roadblocks associated with a database by hosting, building and maintaining your database for you. This will allow you to enjoy the benefits of having a fully integrated category management environment.
To discuss your unique database requirements, you can book a consultation here.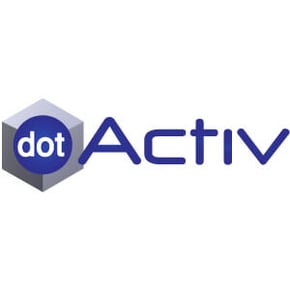 DotActiv Team
The DotActiv team comprises category management experts lending their retail experience and knowledge to create well-researched and in-depth articles.