Any retailer who has been in the retail business long enough will be able to tell you that it's tough. That is regardless of if they are a large or small retailer. That is why a retailer's success should be lauded. Why? Because in succeeding, you're effectively pleasing both your own bottom line and your customer's demands. The way that you implement retail merchandising is critical if you want to succeed.
To get to that stage, though, a few elements need to be in place, and certain tactics executed.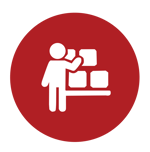 Understanding your market and customers
If you want to stay competitive in today's retail world, you need to understand both your market and your shopper. While this is true for all retailers, it's even more important for you if you're a small retailer.
The reason should be obvious: without knowing who you are catering for, you won't be able to sell your products efficiently. In not selling enough products, you'll soon find yourself under financial pressure and could close down. While a larger retailer might be able to take the hit because they'll have a bigger budget, as a small retailer, you can't afford any missteps.
One way of understanding your customer is to put yourself in their shoes. While it seems like an obvious point, that doesn't mean it's easy to do. That is because doing this includes taking a good hard look at how your customers see you, which can be intimidating.
As Paul Schoemaker, an author, speaker and academic rightly points out in his piece for inc.com, customers have become "less loyal and far less trusting than they used to be". Your customers also have more power than ever before.
Another way to get to know them is to create shopper personas for your customers. Creating personas should, in fact, be recommended for any business. It can be easier for you as a small retailer since you'll most likely be able to interact with them on a far more personal level than your larger competitors.
Once you understand your customers better, you can ensure that when you do merchandise your store, you keep them in mind.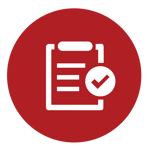 Using category management concepts and tools
If you want to remain competitive as a retailer, you need to look at solutions outside of yourself. That is where category management, as a concept, comes in.
For your larger retailers, making use of category management should be a given. Considering their size and need for total organization, it can be a huge help. It also allows them to develop an ongoing understanding of what is happening in their market. But it's not just for your large retailers.
Small retailers should also be looking at using category management. After all, in such a competitive world, you'd want any help you can get to cater for your customers.
We've already written about the fact that this software isn't expensive. Our DotActiv Lite, for example, is ideal for small retailers, and encompasses everything you need from a solution. It also pays for itself once you begin using it. But it's more than just that.

In implementing category management solutions and tools, you can control your stock management. That means you wouldn't need to worry about managing your stock manually, an exercise that can lead to inefficiency. This inefficiency can then filter into your product placement and how your customers view your store.
At the same time, the software can help you with your front store displays as well as the layout of your store.
Just remember, you need to staple down your retail merchandising principles as they will ensure your planograms are constructed in such a way that you can maximise sales within your store.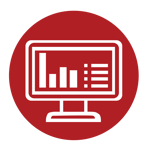 Getting your assortment plan spot on
Once you've gone through the process of understanding who your customers are and how you can cater for them, and you've decided on category management as a solution, you need to consider your assortment plan. If you haven't considered assortment planning, now is the time.
Why? For one, it'sdangerous to select your merchandise without data. but can you imagine if your customer comes into your store and isn't sure you can offer them what they want? That's a death knell for you as a small retailer.
That is why assortment planning is so important. It involves selecting those products that can help you to maximise your sales and profit over a certain time period. It can also help you to address your customer's demands.
And don't forget that it can help you remain competitive against any larger retailers. Your larger competitors will most likely have high stock levels, which makes their shelves look fuller, and thus their store more inviting. As a small retailer, you'd obviously want your shelves to look full but you want this stock to be the right stock.
An assortment plan can help you to fine tune your product variety so that you're confident you can provide your customers with what they want.
An added bonus for you as a small retailer is that you have the opportunity to negotiate quantities and prices with suppliers for the correct products when fine tuning your assortment.
Conclusion
When it comes to merchandising your store, the above are all important factors to consider. In fact, you could argue that as a retailer, if you fail to do any of the above, you won't be able to provide your customers with what they need or want. At least not effectively. And that should be especially unsettling if you're a small retailer looking to go up against larger competitors.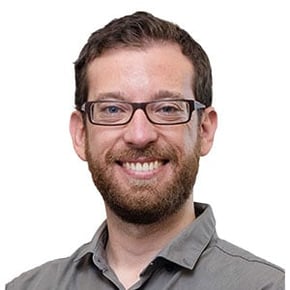 Darren Gilbert
With over 10 years of writing and marketing experience, Darren joined DotActiv in 2017 as a content writer where he was responsible for producing blogs, Ebooks and more. He has since worked himself up to the role of content manager, where he oversees all and any content produced by the company. He has a Bachelor of Arts in International Studies from the University of Stellenbosch.