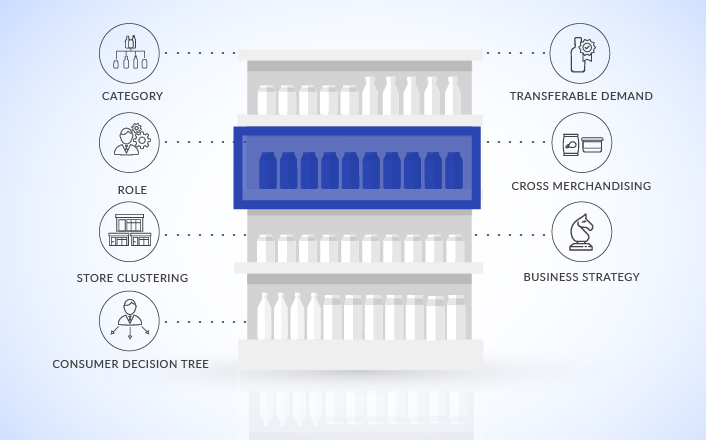 Customers want to be offered the right products, at the right place and at the right time. It is for this reason that having an efficient assortment planning capability has become a necessity for retailers that want to compete and win.
Before unpacking some elements worth considering when developing an assortment plan for a category let's take a step back and consider what the primary drivers of your assortment planning decisions will be:

Shopper demand among categories:
The shopper demand for different products might vary from store to store, this will impact your assortments plans. Demand variation can be analysed through multiple factors such as geo-demographic factors, location, seasonality, internal POS data and external market data.

Store format:
Floor space in a particular store is a crucial element for creating a category assortment. Each category should be adapted to the space available across multiple stores.

Now that we have identified these two drivers of assortment planning decisions, here are a few things to consider when developing an optimised assortment for a category:
1. What role does the category play?
First things first, start by defining or re-looking at the categories role. Align internally around the role of each category present in the store. How does the category relate to other categories in the store and where does it fit in the shopper experience?
For example, does it play a destination, routine, seasonal or convenience role? Learn more about category roles in this post.
2. Store and category-based clustering
Clustering is the grouping of stores or categories across stores based on certain similarities. These similarities can include demographics, performance and other local influences.
Make sure your clustering has been completed before starting with assortment optimisation.
3. Base assortments and custom assortments
When optimising a product assortment for a category, there are two parts to identify:

The base assortment:
Products in the core assortment will stay the same or similar across all or most retail stores regardless of local preferences. The base range will usually comprise of the most popular products and brands that your shoppers expect to find.
The custom section of the assortment:
The products or segments which are unique to the store cluster. This part of your assortment should be tailored to the specific needs of the stores in the cluster.
4. The Consumer Decision Tree
What is the consumer behaviour towards the category? Considering the CDT can be helpful to understand consumer buying behaviour and identify key product attributes which a shopper is looking for in a particular segment.
The use of CDTs in the assortment planning process will ensure that those attributes are well represented within the category.
5. Transferable demand
What products within the category present low levels of transferable demand?
For example, products that are highly exclusive or brands that shoppers are loyal to.
Knowledge of transferable demand metrics within a category will allow a retailer to prioritise a specific SKU or encourage the inclusion of an SKU as opposed to products that show low levels of loyalty or exclusivity that might want to be removed.
6. Cross merchandised SKUs
By predetermining products that will be cross merchandised in a category, you will prevent space planners from having to add those products manually to planograms later on.
Conclusion
With today's competitive pressures, assortment optimisation is vital to customer satisfaction. Although the decision to optimise assortments can be seen as difficult to implement, the right combination of data, strategic decisions and enabling software makes the process easier, and will ensure that the right mix of products is offered to the right shoppers. In the long term, retailers who adopt an assortment planning strategy will retain the loyalty of their customers.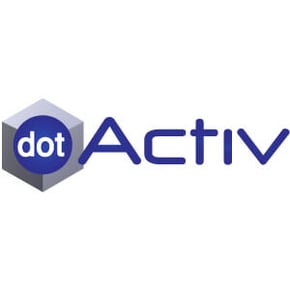 DotActiv Team
The DotActiv team comprises of multiple category management experts, all lending their years of retail experience and knowledge to create well-researched and in-depth articles that inform readers of DotActiv's retail blog.