Online shopping may be on the rise globally, but that doesn't mean there is no more need for brick-and-mortar stores. In fact, there are many retail experts who argue that physical stores will always be relevant. That's because a great shopping experience involves more than just clicking a button.
If you're a retailer, that means giving your customers what they want, when they want it and generally keeping them happy. As for suppliers, it means ensuring that the stock you do supply to the retailer gets the right allocations and is represented properly and neatly on shelves. How do you do that?
That's where a tool such as DotActiv's field marketing software can help you. Just to note, it can also help you should you need to do any mystery shopping exercise.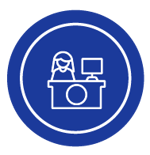 You can automate your sales reps' store visit cycles
If you have a small team of sales reps that travel store to store, it should be fairly easy to check in with them.
But what if you are intent on growing your team? Checking in with everyone will eventually become a nightmare. And even more so if you consider setting up your teams call cycle manually and trying to organise who visits which store and when.
It is in such a scenario that field marketing software can show its true worth. In using this software, the scheduling and tracking of store visits by your team are done automatically. It's also done once and will repeat any unique patterns you program into it.
That means, as a supplier you don't have to worry about continually scheduling and monitoring which stores have been visited and which have not.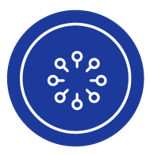 You can audit your brand representation in-store
The only way in which you can ensure you are going to sell your products is if they are on the shelf. That said, while you may have a great relationship with a retailer, it's still worth going into the store to see how your products look on the shelf.
With field marketing software, it's that much easier to audit your brand representation. You can simply snap a few photographs of how your brand is displayed on the shelf, and answer a few customised questionnaires about the brand and product layout.
Download your free copy of our Definitive Guide On How To Approach Field Marketing
There is an extra bonus here: you can also use the software to collect information about any competing brands in the store.
With this information at hand, you have a better chance at helping your brand to not only get ahead of your competition but stay ahead too.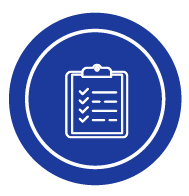 You can audit store compliance with planograms
Besides walking into a store to check and audit your brand representation on the shelf, Field Marketing Software can also help you to audit a store's compliance.
This is especially helpful if you're a supplier who invests in planograms as you can compare the shelf to what should be implemented. In fact, if you're not using planograms, it's time you started since it makes it that much easier to see if what's happening in-store is what was agreed on between yourself and the retailer.
Keep in mind, this isn't about not trusting a retailer that stocks the goods you supply. The reality, though, is that mistakes can happen. A shelf might not have been merchandised properly or stock might have been unknowingly misplaced. If you do find that there has been a mistake, working with the store staff, you can fix these problems quickly.
You can also put a plan in place to ensure the mistake doesn't happen again.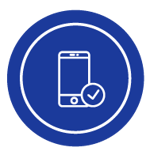 You can improve mobile workforce efficiency
As your sales rep team grows, it's perfectly reasonable to point out that they will be harder to manage. We've already mentioned that in the above point. That's especially true if you have over 100 sales reps and each is visiting three or more stores per day.
In the past, you had to rely on believing your sales reps when they said they had visited a store. Today, with technology, and specifically field marketing software, you can ensure that your sales reps do visit the store that you sent them to.
This can be done by tracking them using GPS technology on their phones or tablets. You can also track them throughout the day so you know where they are at any time.
An added bonus is that in using GPS tracking, you'll have the ability to visualise the routes they take to and from a store. This will help you to know where they are, should you need them urgently in case of an emergency. Or in the event that they fall victim to theft. You can also do spot checks should you want to.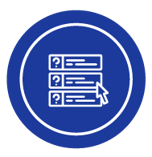 You can collect field marketing information in one central database
After having visited a store, your sales reps need to send you all the relevant information so that you can analyse it.
Traditionally, this was done by Email, Dropbox or even WhatsApp. If this is the way in which you are still collecting data, you're probably frustrated. And we wouldn't blame you. Especially if your team of sales reps numbers 50, 100 or even more.
It's far easier if all of the information you need is stored in one central database, which is fit for purpose. This is what you get with DotActiv's field marketing software. Not only does it store all meaningful data, but it also helps you to visualise it too.
Once having collated the information, the software will also allow you to make any stock order suggestions if your sales rep or even the merchandiser notices there is little to no stock of a product. An added bonus is that the software can also do a stock check audit so you can count both the stock on the shelf as well as the stock in the storeroom.
Conclusion
Managing a team of sales reps is never easy. The task becomes even harder if you don't have an effective way to track and monitor them. And even if you were, how would you find the time to manually collate and analyse all of the data they collect? The short answer is you won't. At least not without software.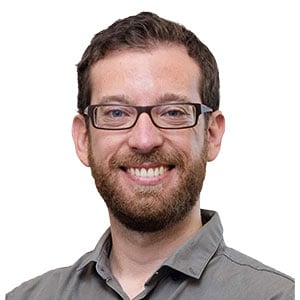 Darren Gilbert
Darren Gilbert joined in 2017 and is the content manager. He has a Bachelor of Arts in International Studies from the University of Stellenbosch.