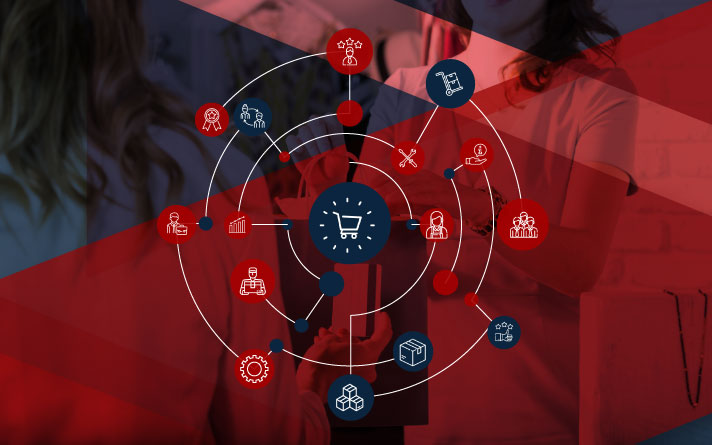 We cannot reiterate this enough: continuous staff training is an absolute must. That's if you want to remain both competitive and relevant within the retail industry. Of course, while we've referenced 'staff training' and 'retail', we aren't looking only at retailers. Suppliers, it's crucial that you provide ongoing training for your staff as well.
And that is what you'll find below - a supplier's guide to providing your different employees with the necessary training to ensure they can complete their specific roles.
By the way, if you are a retailer looking for information on how to provide training for your staff, we lay out the steps you should take in this piece.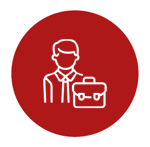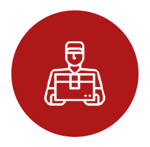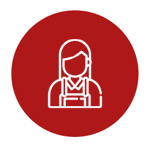 Understanding the different types of customer-facing staff
Before we get into the considerations around providing training to your staff, we first need to provide context. That context comes in the form of understanding the different types of customer-facing staff that you employ. There are three distinct groups into which you can segment your customer-facing employees.
Firstly, there is your Retailer facing team, which include your Account and Category Managers who work at Head Office with your retail client. Secondly, there is your Retail Store facing staff. These are your Field Marketers and Merchandisers. Lastly, there is your Shopper facing staff who help highlight and sell promotions in-store. Each of these staff has different functions and roles.
For example, your account managers are responsible for dealing with retail buyers and assisting store owners and franchisees in building their business and yours. They'd need to be able to forecast targets and plan out how to achieve them. That's only a small part of their role. They also need to nurture the retailer-supplier relationship and provide support across all channels amongst other things.
Meanwhile, in the context of suppliers, your category managers are there to help retailers grow the category that your products are in. That includes developing category strategies, working with demand planning and identifying consumer trends and how they affect the performance of your category.
If we were to shift the focus to your retail store facing staff - your Field Marketers and Merchandisers, their roles are also greatly different. Your Field Marketers conduct store visits to observe what's happening in-store and whether they are compliant while your Merchandisers are responsible for implementing a category plan or planogram at a store level.
The same can apply to your promotions staff, who are placed in-store to fulfil a specific role. They're there to interact with and educate shoppers about the features and benefits of a product.
That said, while each performs different functions, they are all crucial to your success as a supplier. After all, if you don't have a category manager developing a plan, your in-store merchandisers won't have anything to implement. And your promotions staff won't have a product or brand to promote.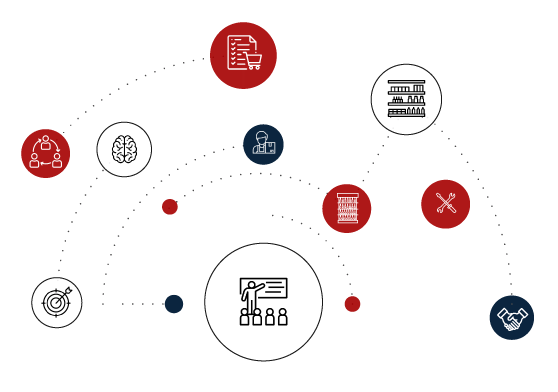 Unpacking staff training for consumer-facing staff
As we've already stated, each of your consumer-facing employees has a different role to fulfil. Thus, it should be evident that when it comes to providing training, each requires a different approach.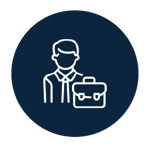 1. Staff training for your retailer facing staff
Dealing with senior decision-makers who make a living from negotiating good deals is not easy, and you need your wits about you.
That's one reason why you'd need to provide your Account Managers and Category Managers with comprehensive retail training. Another reason is so that you can create synergy between your various departments. After all, it's beneficial both for yourself and the retailer to keep the retailer-supplier partnership healthy.
That said, you do need to consider when to provide such training. As we mentioned in a previous piece, which speaks directly to how you can equip your Account Managers with retail training, you could take different approaches, depending on your needs.
Get to grips with data, clustering, planograms and more with DotActiv Academy
The recommended approach is to begin training them as soon as they join your business as a Key Account Manager. If they're already part of your business but in a different role, you could either provide them with this training when they take up their new position or, set them up before starting.
As for what type of training they should receive, it should focus more on the inner workings of the retail environment and less on customer experience or customer service training.
For example, you'd need to be able to evaluate data analytically. You'd also need to be able to characterise clustering, implement assortment planning strategies, design and critique planograms as well as know-how to create a data-driven floor plan.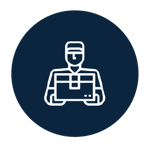 2. Staff training for your retail store facing staff
Since your Field Marketers and Merchandisers are involved with in-store activities, it makes sense that any training you provide for them focuses on your store.
For Field Marketers, that could include training on how to audit a shelf correctly or how to implement a planogram in-store. On that, they should also be instructed to understand everything about planograms, including what goes into their creation so that they can spot a poorly implemented one.
After all, your Field Marketers can be your eyes in-store. They can also keep a retail store accountable.
As for Merchandisers, you should teach them, amongst other things, how to recognise low stock levels, how vertical merchandising methods work over and above how to pack the shelves.
Just keep in mind what for them, since they work in-store, any training should be visually-driven.
Learn key merchandising principles and best practices for product placement on the shelf with DotActiv Academy
And then there is a practical side, which includes first understanding the various scenarios that your Field Marketers or Merchandisers would encounter. And then offering training that assists them.
For example, a store manager might not allow a Field Marketer to audit a shelf or a competitor is repeatedly deviating from Head Office approved planograms. You should provide training that will equip them with the right skills so they can know how to deal with such situations.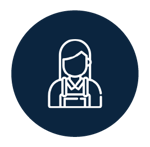 3. Staff training for your Shopper facing staff
If your Account Managers need to know about the inner workings of retail and Merchandisers need to understand the visual aspect of retail, it is your Promotions staff who need to know how to sell your product.
Of course, selling isn't only about putting a product in front of a customer and hoping they will buy it. Since the nature of promotional work puts staff in face-to-face contact with shoppers, they need training explicitly focused on customer service and how to communicate effectively.
One way of getting that right is to supplement any instructions with specific role-play within a retail environment. For example, you could set up an everyday retail situation where you have 'customers' asking questions or walking past the promotional stand.
With such role-play, your Promotions staff will be appropriately equipped to assist shoppers with real-life situations.
It's also worth pointing out that they are your brand ambassador. If customers have a good experience with your staff, they'll more than likely associate that good experience with your brand.
Also, since they are selling a brand, any training must be product-specific. That's so they can answer any customer questions, know how to initiate and continue a conversation, and how to entice customers to talk to them while testing a product.
Conclusion
DotActiv Academy is DotActiv's education portal where you can learn about all things retail and category management. From product placement and pricing strategies to merchandising techniques and the category management process, it's there.
For more information about the various courses, visit the DotActiv Academy here.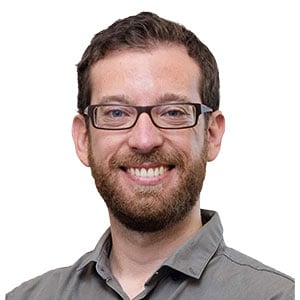 Darren Gilbert
Darren Gilbert joined in 2017 and is the content manager. He has a Bachelor of Arts in International Studies from the University of Stellenbosch.