Ultra Liquors, a hybrid retail/wholesale liquor business with over 60 stores across South Africa, approached DotActiv in early 2018 looking for a category management solution.
Following an in-depth scoping meeting, DotActiv proposed to provide Ultra Liquors with a mix of software and services, which would enable them to do range reviews and create performance-enhancing planograms.
It is worth noting that instead of focusing on a single category, we turned out attention to one of Ultra Liquors stores - Corlett Drive. Based in the heart of Johannesburg, Corlett Drive is one of their flagship stores.
In the case study, which you can download for free below, we consider the challenge that Ultra Liquors faced, the solution that DotActiv provided and what that entailed, and the financial results of implementing our solution.
Here's a brief snippet of the result. With DotActiv's assistance, Ultra Liquors saw an increase in average sales and unit movement for their entire Corlet Drive store. Average sales jumped by 39% while their unit movement was up 31%.
Conclusion
With DotActiv's help, Ultra Liquors saw a significant increase in the average sales and unit movement of their Corlett Drive store. Are you looking for a category management solution that can provide you with such an increase? We want to help you.
You can book a complimentary custom exploratory consultation with us here or visit our online store.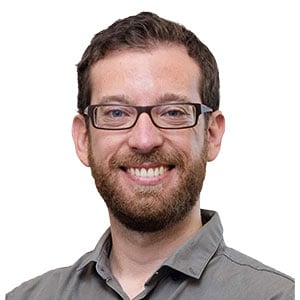 Darren Gilbert
Darren Gilbert joined in 2017 and is the content manager. He has a Bachelor of Arts in International Studies from the University of Stellenbosch.