So, you're interested in getting started with floor planning. But you're unsure of where to begin. Here's the reality: you can't just jump in and expect to succeed. Instead, you need to be deliberate in your approach. That includes strategising and recognising the path that will take you to a complete floor plan. Not only that; but a floor plan that will benefit everyone.
That's where this piece comes in. Of course, we have already written about how to create the perfect floor plan. But there is a distinct difference between that piece and this one.
In that piece, we took a surface view of floor planning, laying out the two-step guide to creating a plan. In this piece, however, we dig a little deeper to focus on the various elements you'll need to create a floor plan that works for you rather than against you. And the first of these elements is your roleplayers.
It's not necessary to go into too much depth other than to say that you need to confirm everyone who will work towards the final plan from those at your Head Office to those working in-store.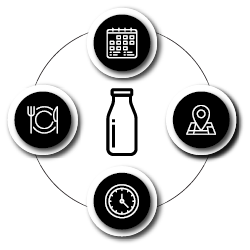 You need to understand your category roles
Once you've confirmed all the roleplayers, the next step is to understand the roles that you've established for each of your categories.
Here's why:
The roles you give them will give you a good indication of the exact size of each department. Not only that, but it will also help you to get a general idea of what your store will look like once you've completed the floor planning process.
Let's say that you're an FMCG retailer and you've given your Dairy category a Destination role. If you have, you'll know that this category will take up a large section in your edible foods department. Meanwhile, you might also stock a Pet Toys and Grooming category but have given it a convenience role. You'll thus know that this category won't need as much space in your store.
By the time you've mapped out each of your categories according to their roles, you'll have a better understanding of how your final floor plan will look. Of course, at this point, you won't have any specific details such as drop count or how much shelf space each product will receive. But at least, you'll have a visual idea of how your categories will appear in your store.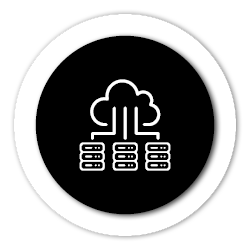 You need to know the finer details of your store
Having confirmed your category roles, it's now about understanding and filling in the details around your store. To be more specific, it's about compiling your store data. And there is quite a bit of information you'd need.
You can break your retail data into three parts: Market, Product, and Fact data.
Market data
Your Market data consists of your store name, code, format, and type. More than that, you'd need information around the square meterage of your staff area, storage area, total store area and trading area. It would also help to list the number of gondola ends and modules that you have in-store as well as your wall modules and pay points.
Cluster detail also forms a part of your Market data and its crucial that you understand it. This includes your cluster name, size, type and description.
It's also necessary to know the geographic location of your store as this will help you establish the demographics of the average shopper who visits.
Product data
For your Product Data, you'd need your barcode and product code, brand, product description and retailer and display hierarchy. Your hierarchy includes the merchandise group, department, category, sub-category and segment.
It may seem strange to go into detail. After all, you are working at a macro level. However, there is a good reason for it. You need to access all your data to roll it up onto a macro level. For example, you won't know how many products are in each category if you don't know how many are in each sub-category.
[Videos] Turn your retail data into actionable insights with DotActiv
While not essential, it's helpful to receive and compile information around the buyer name, your core range and ranged products as well as the height, width and depth of your products. Even halaal and kosher detail is worth including if you can get it.
Fact data
While the above datasets are flexible, you can't alter your fact data. Your fact data includes your sales value, units volume and cost of sales. If you have integrated software, you could also include various indicators to monitor your stock levels, such as stock value at cost, minimum stock, and lead time.Once you've collected all this data, it comes back to your roleplayers. Here, it would be a case of confirming who will check your retail data and ensure it's up-to-date at all times.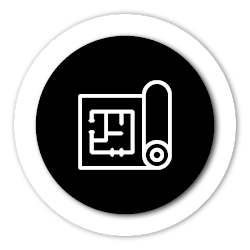 You need planograms (and to review your existing floor plan)
Once you have your retail data in place, the next step is to consider your existing floor plan as well as all the available planograms that you have for your store.
Let's look at your planograms first.
If you want them to have a positive impact on your store, your planograms need to be data-driven. That much should be obvious. As for the details that you can extract from your planograms, it includes, amongst other information, the number of drops associated with each category as well as the range that you'd stock in-store.
There is also the point that if you've established your category roles and have integrated your data with software, you'll have all the necessary information to begin building planograms. What's more, you can also analyse your data and give each product the space it deserves according to its overall sales contribution.
As for your floor plan, flushing data through it will allow you to review it and understand if it's performing as it should.
Usually, in the form of a CAD drawing or .dxf file, the skeleton of your floor plan takes your initial concept and matches it against the reality that you'd find in-store.
For example, does the category role that you've chosen as well as the number of drops and range match up to your expectations? If not, you need to either go back to the beginning (establishing your roles) or consider where else you might have gone wrong.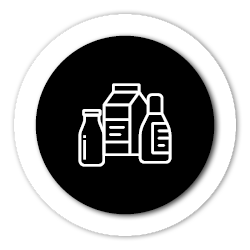 You need to receive and understand your range caps
Another crucial element to include and understand when it comes to starting with floor planning is your range caps.
In brief, range caps assist you in determining the minimum and maximum drop counts on your floor plan. Relating to your 'space table', with them, you're in a better position to evaluate your available shelf space.
For the sake of clarity, a 'space table' is a table that references the minimum and the maximum number of drops per category. Knowing this detail will allow you to make the necessary drop decisions where appropriate.
Create customised strategic floor plans that draw shoppers through your store to buy more of your product
For example, it's best practice to locate a four-drop category next to another. However, having consulted your floor plan, you might find that you only have three drops available. So what do you do? For one, you could look at your range. Can you fit it all in three drops? If possible, you should attempt that.
Of course, you do need to consider your congestion rate. If you've reached your range cap, it means you can't allocate any more SKUs for that particular category. In that case, it's best to consider how your customers see your store. If it appears messy because you've attempted to put too much product on the shelf, you need to cut down on your range.
More than that, your range cap also considers the minimum facings for your KVIs. That allows you to lower the risk or prevent any unnecessary out of stock situations.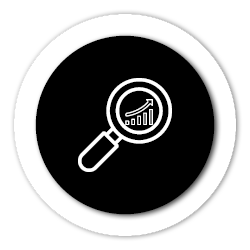 You need to complete a factual analysis of your data
Finally, if you want to ensure that both your floor plan and planogram are factually correct, it's essential that you conduct a post analysis. Similar to the category review that you'd perform as part of the category management process, this analysis also takes place at the end.
Since your planograms are data-driven, you can extract highly valuable information from them. Together with your floor plan, they can provide you with your trading densities, floor congestion, your return on investment, your days of supply as well as the average facings per category.
At this stage, you can also compare your current space allocation to the contributions and adjust your space accordingly. This ensures that each product within the category receives the space it deserves, which results in the entire grouping performing at its peak.
To achieve that, you'd need to analyse your sales, units and gross profit contribution. The percentage (%) of cubic space taken up by each of your departments or categories in relation to their contribution is also worth considering. So is your trading density contribution and the average trading density per gondola per segment per month.
Depending on your specific strategy for your store, you could look to add more measures. After all, while the above data points could be enough to give you what you need, there is no harm in including more information. The more information you have at your fingertips, the better informed you'll be, which will allow you to make sound business decisions.
Conclusion
DotActiv Lite, Pro, and Enterprise are all different versions of our category management software that allows you to drive category performance. You can visit our online store here or click below to find out more.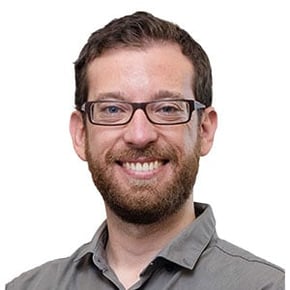 Darren Gilbert
With over 10 years of writing and marketing experience, Darren joined DotActiv in 2017 as a content writer where he was responsible for producing blogs, Ebooks and more. He has since worked himself up to the role of content manager, where he oversees all and any content produced by the company. He has a Bachelor of Arts in International Studies from the University of Stellenbosch.