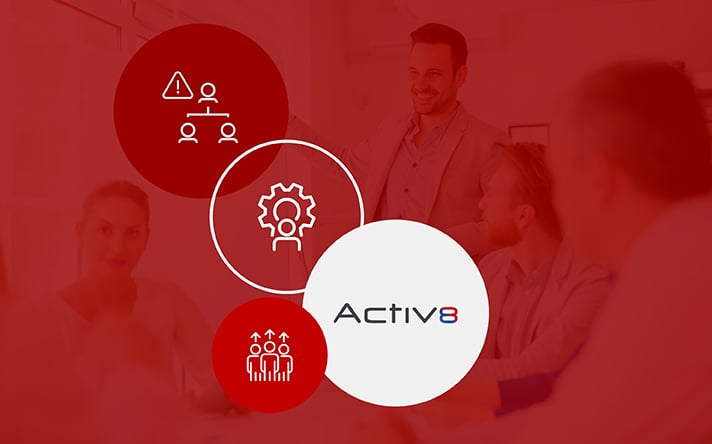 A user role management system is important to obtain and maintain better control over the information employees have access to within your business. Many employees require different levels of access rights to perform their day-to-day work. You can, therefore, group them based on their positions within your business. Managing user roles simplifies the process of controlling access rights of employees over a large organisation.
In this article, we will take a closer look at what user role management is and why it is important. We will also discuss the benefits of a user role management system within any business.
Throughout the article, reference will be made to Activ8's user role management function and how it allows for better control over the software functions and thus also the information employees have access to.
What is user role management?
User role management refers to the process of managing and controlling the information, and often the software functions, employees have access to within an organisation.
Let's use Activ8, DotActiv's Team Management Software, as an example. Activ8 allows you to create and assign different roles to different employees to allow or restrict access to specific functions of the software.
User role management allows you to manage permissions for an individual user and to assign certain roles to employees based on their position at the company. The roles assigned to an employee will ultimately determine which software functions and company information (databases) the specific employee will be able to view and edit.
Why is user role management important?
User role management is important to have because it ensures that you have control over employees' access to software functions and other confidential information within your organisation. If a user role management system is not utilised, it can have a great short- and long-term financial impact on your business.

Without a proper user role management system, business processes such as, the onboarding process of employees, will take much longer than originally planned. New employees can also accidentally get access to software functions and confidential company-related information that they should not have access to. This lowers the level of security within your business and puts other employees' privacy at risk.
Cyber threats are also increasing and many organisations are prone to both external attacks and insider threats. At the same time, businesses also face higher compliance demands with regards to consistent access rights, which are continuously being updated. Organisations therefore often seek to have more control over users' access across their systems, but in a way that is more consistent and also less time-consuming.
Activ8 allows businesses to store information regarding employees, customers, and prospects and you might not want to share all of this data with everyone in the company. The user role function within Activ8 allows you to create user-specific access to certain functions of the system.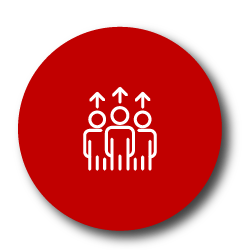 What are the benefits of user role management for a business
The benefits include, but are not limited to, having control over the access all individuals within an organisation have to software functions and thus also confidential company information. Let's discuss three of the key advantages associated with user role management in more detail.
1. Managing access rights efficiently to increase security
User role management helps you to manage access rights efficiently and effectively. Hereby, you increase the level of security within your organisation. Let's use Activ8 as an example again. You can set up the user roles in Activ8 to allow directors to have access to all the functions within Activ8, while the junior or entry-level staff members would only be able to access the necessary functions which relate to their position in the company.
Of course you also do not want to give everyone in your company access to view one another's leave, salary and other personal documents. Ethically it would also not be acceptable to have customer data shared between all the roles. By applying user roles, you can control who has access to personal and confidential employee and company-related information.
Finally, you can also hold certain roles accountable for certain functions within the organisation. You can use the results in reporting or performance reviews of employees.
2. Easier onboarding and off-boarding of employees
The right user role management system can help you to significantly reduce the complexity of assigning user rights manually, as well as lower the costs that are associated with doing so.
Business processes are optimised to ensure that any newly appointed employees get up and running as soon as possible. This is because the functions that the new employee will have access to, is predefined, based on his or her position / role within the company.
The result is an increase in company efficiency, which leads to faster onboarding and offboarding procedures.
3. Cost savings
Role-based access control also leads to increased compliance across the entire organisation. It helps you to have better control and knowledge of who has access to what and why they have access to it. Administrative work and IT support will no longer be needed to the same extent as before, which helps with cost savings within your business.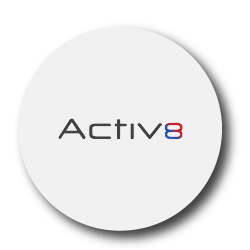 Activ8's user role management function
As previously mentioned, Activ8 is DotActiv's Team Management Software and includes a function that allows you to create your own company-specific role identities/functions. It allows you to design and apply your own user roles so that all individuals in your business have appropriate access to data and features.
The roles within Activ8 allow you to create each role according to your unique business requirements. When adding roles you can decide on the role name and role description. You can also control the functions and information employees will have access to.
Furthermore, you can select any additional roles that this specific role/individual will have access to. For example the 'Director' role might also have access to the 'Line Manager' role, 'Finance' role, 'Admin' role and so on.
When signing up, the person in charge of managing Activ8 will be requested to set up your user roles. This will ensure that there is one dedicated person involved in setting up the various roles and profiles of the company.
To create a new user role, you need to navigate to the 'Administration' drop-down on the left hand side of the Activ8 dashboard. Now select 'Roles' and then 'New Role' to set up all the roles in the business. The 'Role Name', 'Role Description' as well as the amount of control the individual will have over functions such as 'Workflow', 'HR' and 'Finance', can now also be selected.
Next, you need to indicate whether the individual will only have 'Access' to these functions or whether the person will have 'Write Access'. Now you can select 'Save Role' and the role you've created will be saved and be available to add to a user's profile.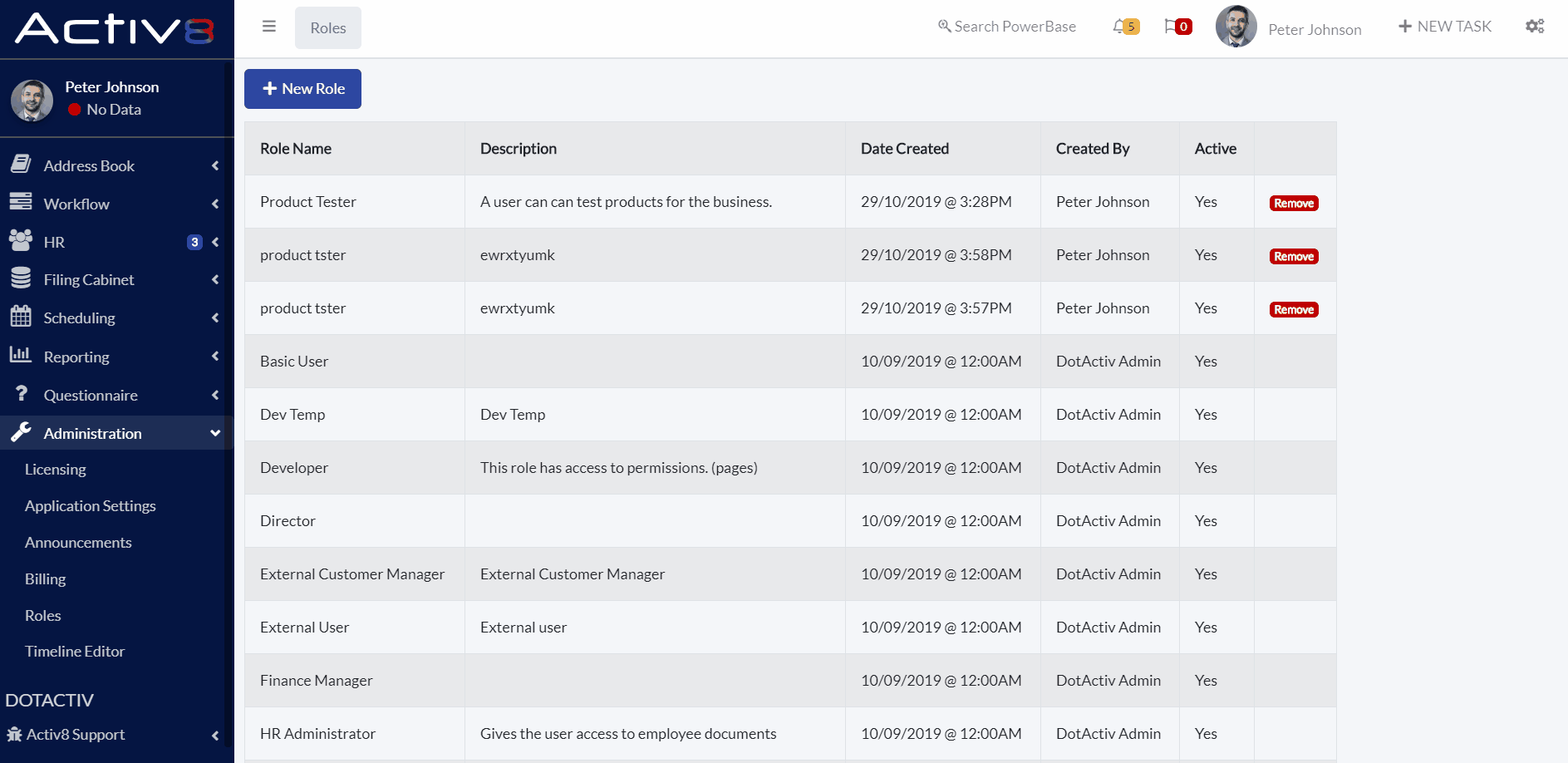 The 'Roles' section also allows you to update, delete and maintain all existing roles. To update or edit a role you will follow the same procedure as described above, but instead of selecting the 'New Role' section, you will select the role you would like to edit. Once you are happy with the edited version of the role, you can select 'Save' to update the role accordingly.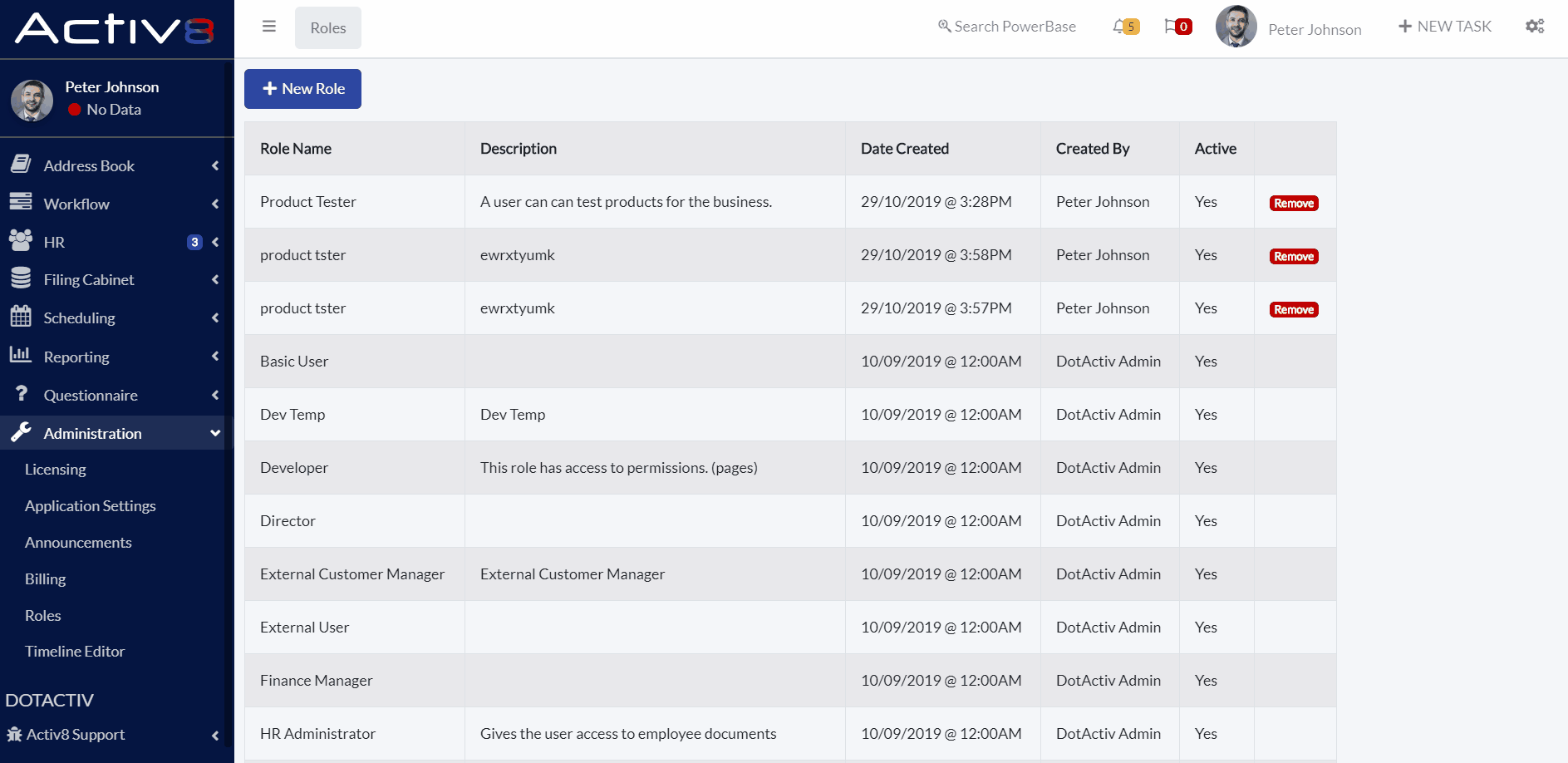 Typically the next steps, after creating and setting up user roles, would be to create your 'Users' i.e staff. The user roles you've created can then be added to their profiles under the 'Account' tab. Hereby you can control the access and permissions the different users will have according to their position in the company.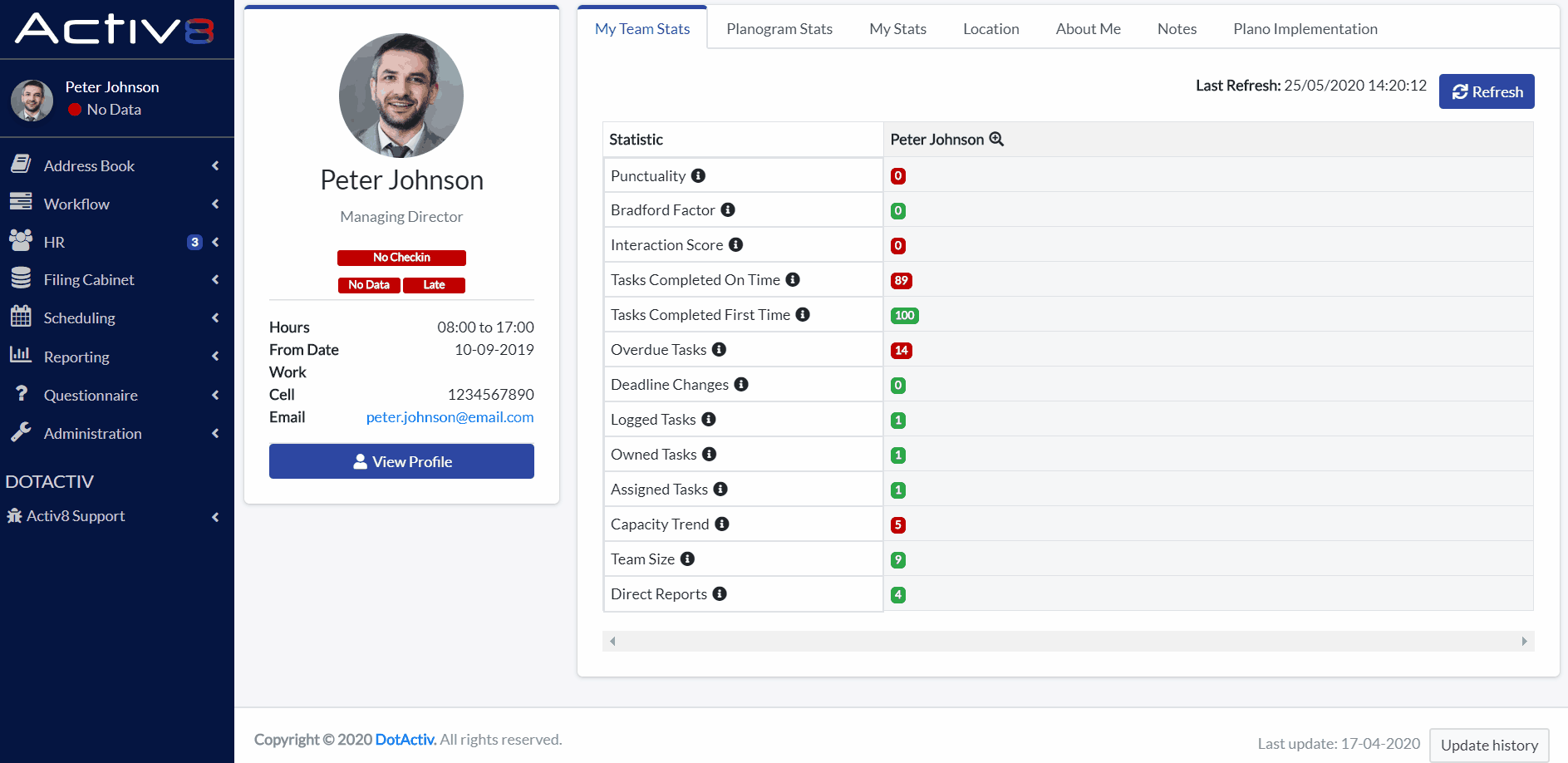 Conclusion
Activ8 can be used to effectively manage all user roles within your business. This team management software enables you to set-up each role within your business and allows you to personalise the access each role will have. You can develop these roles from scratch and tailor them to the needs and requirements of your organisation.
If your business needs software that will help you to effectively manage user roles across the organisation, sign up to Activ8 for free for the first four months. Your first 20 users will remain free ongoing.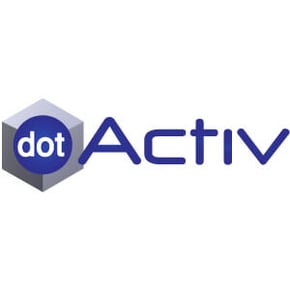 DotActiv Team
The DotActiv team comprises of multiple category management experts, all lending their years of retail experience and knowledge to create well-researched and in-depth articles that inform readers of DotActiv's retail blog.