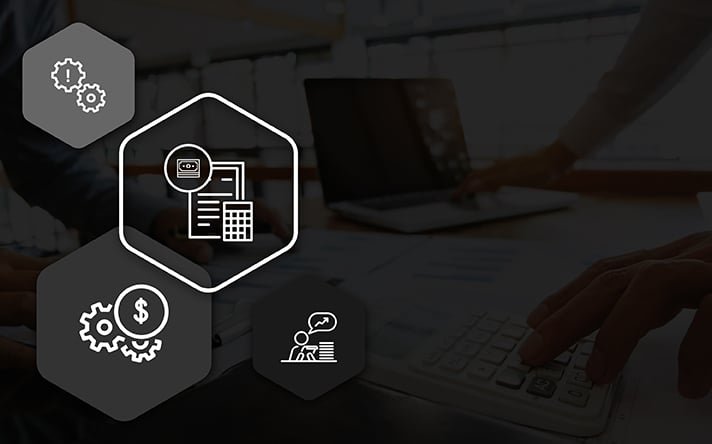 Expense management software is becoming more important as traditional and manual ways of claiming and managing expenses are time consuming and weakens your employees' productivity. An effective expense management system adds to the success of any business as it saves you time, allows for more accuracy, transparency and accountability across the business and helps you with record-keeping in one central space.
In this article, we will take a closer look at what expense management is and why it plays a critical role to ensure the success of any business. We will further explore the benefits of expense management software, and how it can add to the success of a business. Finally, we will touch on the consequences of not using an expense management system properly.
What is expense management and why is it important?
Expense management refers to the procedures or systems businesses put in place to claim, approve and pay any company-related expenses made by employees. These expenses often include travel expenses or any other costs incurred to help expand the business.
In any growing business there will always be continuous expenses - may it be travel expenses or other costs. As a company expands, its workforce also grows bigger, which results in more employees and more spending.
Oftentimes employees also pay money out of their own pocket to, for example, get a certain project up and running. The company then owes this money to its employees and an effort must be made to reimburse employees as soon as possible.
Sign up to Activ8 and get free and unlimited access to the platform for the first four months. Your first 20 users are free ongoing.
In a nutshell the management of expenses refers to when employees calculate and claim expenses and the consequent approval and payment of these expenses by managers or those authorised to do so.
However, to manage daily spending within a business can become a difficult task, especially when you need to approve and process expense claims from various employees at once. Businesses are therefore increasingly turning to expense management software to manage their time more efficiently and to eliminate the risks associated with manual expense management.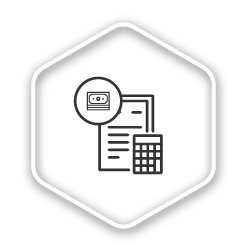 The benefits of using expense management software

Using an automated expense management software system in your business has many advantages to it. Let's briefly explore three of the key benefits that are often associated with an effective and automated expense management system.
1. Saving you time and resources

We live in a fast-paced world where time is money. Automated solutions will help you to save the time and effort that is usually associated with manual expense management.

Expense management software such as Activ8 allows you to capture all the required information electronically and to attach the relevant files so that they can easily be referred to. This can help to save much of the employees' time. Furthermore, a continuous record of expenses can be kept in real-time, which enables managers to quickly review and approve claims.

Expense management software reduces the time spent on managing and approving expense claims. This will free up more time for you and your employees to work productively and focus on other activities. This will, in turn, help you to make more money.
2. Elimination of the risks associated with manual expense management
As mentioned previously, one major advantage is that all errors and risks associated with traditional expense management are reduced and almost eliminated completely when using an automated expense management system instead.

You will no longer have to worry about collecting and processing receipts manually. By having one central place where data can be captured and stored, the risk of losing important information is reduced.
With a standard and automated system, employees and employers' individual subjectivity will be eliminated. You can set up your system with standard rules and policies that will result in accurate data capture and consistency across the entire organisation. All employees will make use of the same system to claim their expenses, which allows for complete transparency amongst team members.
3. Record-keeping of past transactions and subsequent trend analysis
Expense management software allows you to keep track of past transactions and all expense claims will have a digital trail.
Managers can thus refer back to any previously submitted claims. Past data can help employers to analyse spending trends across the company. As mentioned previously, you can also do away with physical documentation. All information will be stored digitally, in one place, which will help to make record-keeping easy and effortless.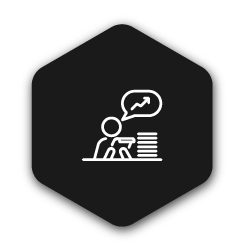 The consequences of not utilising expense management software in your business
Considering the above-mentioned benefits, it is clear that the opposite would be true if an expense management software system is not utilised properly in your business. Let's explore three of the main consequences you could potentially face.
1. Outdated business procedures and systems
The first consequence that you are likely to encounter is the prevalence of outdated business procedures and systems.

Let's say for example you make use of an Excel spreadsheet to manually manage company expenses. The chances are good that you will experience issues such as late submission of receipts or approval procedures which require a lot of time. This could potentially slow down the updating of business processes and consequently trend analysis cannot be done promptly.
That being said, an automated system on the other hand, with seamless integration and a more data-driven approach, will help you to simplify the process.
2. Expense mismanagement and company inefficiency
A further consequence is that of expense mismanagement, which often leads to a fraud and error risk. It was found that expense fraud costs businesses billions every year.

Expense management software can help to identify false or duplicate expense claims that are submitted for approval. Any submission that is not in line with the standard policies and procedures can be identified and reimbursement will be declined. However, without the right software, fraud and errors can likely be overlooked and that can harm your business financially.
Another risk is, without reliable expense management software, a digital back-up of important documentation cannot be stored and updated frequently. The business will therefore be subject to the risk of losing important information.
From a time and efficiency point of view, it is important to note that expense management, without a digital and automated system, involves continuous filing of various documentation.
Businesses will also not have the advantage of accurate record-keeping in one central place, and using data to analyse expenditure trends will require much more time and effort.
It is clear that if an expense management system is not utilised properly in a business environment, companies will spend more time on manual task management, which leads to more unproductive working hours.
Manual tasks are also associated with more risks. Less accurate purchase information can potentially be captured, as manual systems are susceptible to each employee's subjectivity.
3. Lack of valuable insights in expense trends
Without proper expense management software you will struggle to collect expense data points. This will make the analysis of expense trends, and the subsequent identification of inefficient areas, very time-consuming and, as a matter of fact, almost impossible.
The implementation of the right expense management software will provide you with real-time insight into all company-related expenses, for example travel expenses or other 'out-of-pocket' purchases. This data can be presented on an electronic dashboard and more informed financial predictions and decisions can be made. Without the right expense management system it will not be possible.
Conclusion
Businesses are increasingly attempting to automate task management to save time and improve efficiency. An automated expense management system reduces the manual workload associated with the traditional manner of reporting, approving and reimbursing expenses.
Simultaneously the risk of errors is also minimised. Finally, record-keeping and expenditure trend analysis is also made easy with the right expense management tool.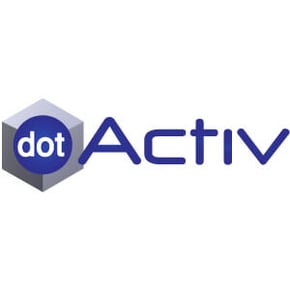 DotActiv Team
The DotActiv team comprises of multiple category management experts, all lending their years of retail experience and knowledge to create well-researched and in-depth articles that inform readers of DotActiv's retail blog.