Designed to suit your business' team management needs, Activ8 has built-in features and functionalities that help you to be more efficient when managing your business across work locations.

Sign up now to get free and unlimited access to Activ8 for the first four months. Your first 20 users are free ongoing.
MAXIMISE THE OUTPUT OF YOUR MOBILE WORKFORCE
Create store visit cycles and schedules. Save and automatically manage your visits and schedules. Monitor and report on in-store merchandising practices.

This feature enables you to understand what happens in-store by using your mobile workforce to collect information at a large scale and in an organised way. That includes information about the presentation of your products on the shelf in comparison to your competitors.

Store visit cycles can handle multiple combinations, including day, week and monthly patterns which can be associated with almost any combination of retailers, stores, questionnaires by supplier and more. The mobile app uses GPS to confirm user locations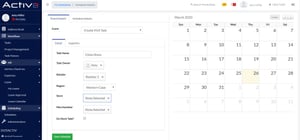 MONITOR INDIVIDUAL AND TEAM PERFORMANCES
Understand team productivity and performance from a high level. Monitor key staff metrics. Set performance thresholds specific to your company.

Compare and report on the productivity of each staff member against their teams. This function gives you the tools to ensure your team and individual staff members meet the expectations you set for your business.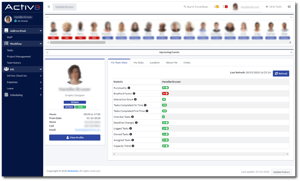 MANAGE YOUR TEAMS ACROSS MULTIPLE LOCATIONS
Collect time and attendance data through Activ8's Android and iOS mobile apps. Monitor staff punctuality. Ensure the completion of scheduled store visits.

No matter if you have staff based at your offices, across multiple stores, at key suppliers or work remotely, you can manage them all. You can also interpret individual performance and punctuality easily with built-in colour widgets and compare them against the rest of your team.

Sub-features include ad-hoc check-ins, which allows users to check in at different locations on a once-off basis, travel claim management and assigned location management.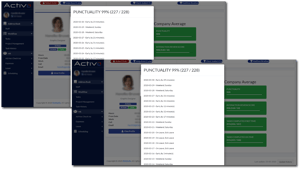 ORGANISE, PLAN AND RUN WORK PROJECTS
Create and assign checklists and tasks with specified criteria and deadlines. Group tasks into projects with milestones and dependencies. Search completed and closed tasks.

This feature allows you to keep track of everything that goes on in your retail business, no matter the size or scope of the work.

Sub-features include task type and automatic assignment management, automatically assigned task reviews, checklist management for individual tasks and projects and project, scoping and general management planning.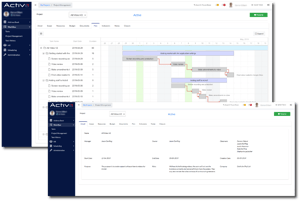 RECORD ALL WORK-RELATED EXPENSES AND CLAIMS
Enable staff to capture leave and expenses. Allow up-the-line team leaders to review and approve or decline requests. Ensure company-wide accountability.

This feature allows staff to submit leave requests to their line manager for approval. If approved, Activ8 automatically updates the leave balance and accounts for check-in purposes.

Sub-features include a dashboard display of all users on leave, fuel price and consumption management for travel expenses, leave type management including accumulation rates, leave calendar for monitoring all staff, and expense claim payment management.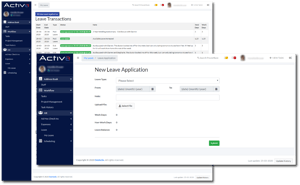 MANAGE ROLE ACCESS AND EMPLOYEE ONBOARDING
Upload company and individual staff documentation into organised folders with role-based access. Allow employees to sign contracts and other documentation electronically.

The 'filing cabinet' feature enables you to set up default documentation for new staff and onboard them quickly and efficiently.

Sub-features include document type management and default folder management. You can set employment contracts as standard, so version control is easy.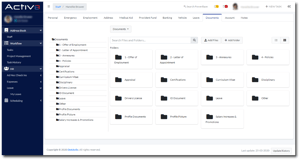 STORE ALL RELEVANT EMPLOYEE INFORMATION IN ONE PLACE
Store all relevant employee information in one place.

This feature allows you to compile and keep general information for all staff as well as information on their region, department, location, and line manager. You can also archive all information of former employees and their individual employment information.

Sub-features include department management and user notes so you have one online employee file.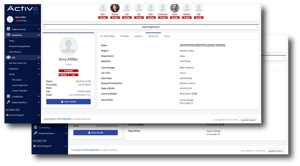 WORK REMOTELY WITH ANDROID AND IOS MOBILE APPS
​Activ8's Android and iOS mobile apps allow staff to check in at your various locations or to work remotely. The mobile app also lets you answer customised questionnaires for field marketing and reporting purposes.

Both mobile apps enable user tracking through phone GPS for punctuality and site visits. Your users can use Activ8 functions on the move while you can send push notifications of important events and news.

Sub-features include visit planning and completion, expense claim requests, leave requests, location and punctuality feedback.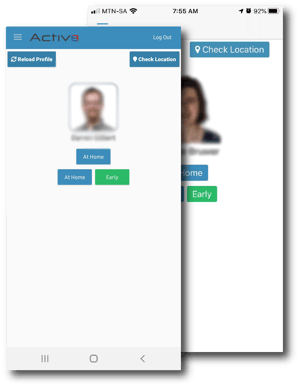 BOOK YOUR CUSTOM EXPLORATORY CONSULTATION
Looking for a team management software solution that enables you to maximise the work output of your mobile retail workforce? Software that allows you to create custom questionnaires and report on store compliance?

After booking your free online exploratory consultation, you can expect us to research and evaluate your unique context. We'll create a personalised agenda to match your business' interests, goals and context.

We'll reach out to you before your consultation to share your personalised agenda. You're welcome to request any changes or additional points.

We'll consult with our internal experts to curate and customise conversation points, content, and the presentation so that it's in line with your personalised agenda. Depending on the outcome of our consultation, we'll schedule a separate custom advisory consultation to share our proposed recommendations with you.