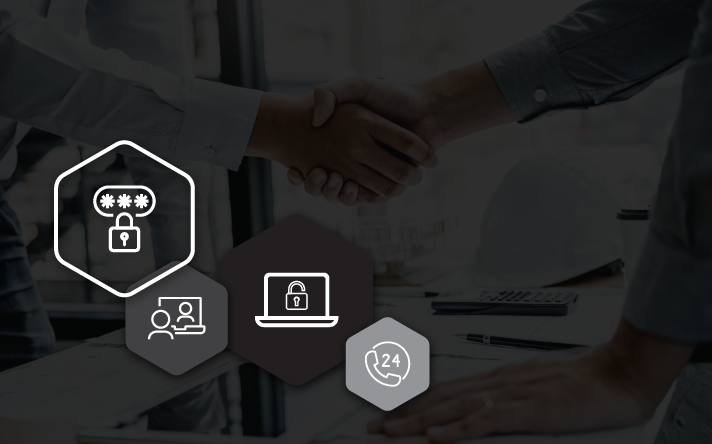 In September 2021, we launched a revamped DotActiv Partner Program. We want to invite category management experts who are looking to grow their business to join our partner network with the aim of serving customers in different time zones across the globe. We also want our partners to be successful in all their efforts. We have therefore developed a support plan to ensure that happens.
If you would like to read more about the Partner Program and what it all entails, you can read this article. If you'd like to apply to become a DotActiv Partner, you can do that here.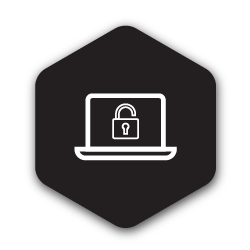 You have access to the PartnerBase
PartnerBase is our official article hub containing articles written specifically for DotActiv partners. This is a searchable source of information that allows you to find the resources you need to do great work without any delays or involvement from a DotActiv consultant.
If you've ever visited the DotActiv PowerBase and read the helpful articles, you can expect the same quality articles and information tailored to your needs.
The purpose of the PartnerBase is to empower our partners to be able to do work independently. If you want to perform a specific task and you need the information to complete it, you shouldn't have to feel frustrated or experience any holdups. Instead of waiting for support from a DotActiv consultant, Therefore, the Partnerbase will be available to assist you at any time.
Partners will also be able to have a clear view of all of the activity on the account of a Partner through the Activ8 timeline. This function gives information on every activity on a client's account so that the Partner, as well as DotActiv's consultants, are aware of what's going on at any time.
The Partnerbase contains articles about DotActiv's processes, best practices and enablement resources such as sales enablement materials, finance enablement materials, and more that will help you be successful as a DotActiv partner.
You can log in to the PartnerBase here. Please note that the PartnerBase is only accessible to DotActiv Partners - you will only be able to log in once we sign a Partner contract with you.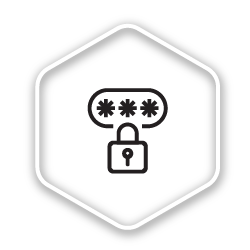 You have login access to Activ8
As a DotActiv Partner, you will have access to Activ8, our internally developed team management system. It has many functions and allows the setup of user roles. The user role allocated to you determines which functions you have access to in the system. As a Partner, you will have the dedicated Partner user role assigned to you. This means that you will have access to all of the functions that you need throughout the sales process to succeed.
You will have access to functions of Activ8 such as task management as well as the Address Book. The Address Book is an important feature as you can create all prospect or customer profiles here to ensure that all contact and account information is captured and saved for ease of reference.
Want to strengthen your position as a leading provider of category management solutions in your region? Let's partner.
This also ensures that there is complete transparency about each account that you work with. Along with the Address Book, you will also be able to upload and share documents such as any proposals, and contracts through the online document system so that they are easily accessible by anyone at any time.
As a DotActiv Partner, it is also important that you access the billing tab so that you can upload your proposals and business cases to the software and create quotations. Through this process, DotActiv can approve any documents before they are sent to the prospect and allows invoices to be sent to the client on your behalf.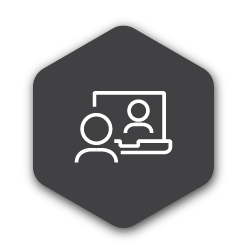 We provide you with training
At DotActiv, we want our Partners to be confident when working in DotActiv software so that they can successfully sell our software and services. Therefore, we offer a range of training services to ensure our Partners are fully capable to not only understand and use the software but also being able to explain its capabilities to future customers.
As a DotActiv Partners, you will have access to our online training platform called DotActiv Academy. This is the first step in the training process as it covers all of the basics and consists of six software mastery levels. Each level covers a different function in the software and will provide you with theoretical knowledge as well as software knowledge about each function.
DotActiv Academy also allows you to connect with other members such as DotActiv employees as well as any prospects and customers who also join the platform. You can also ask or answer any questions about the software on any of our forums.
After completion of DotActiv Academy courses, you will also have access to live one-on-one training sessions with a DotActiv Training Consultant. These live training sessions take place via a video conferencing tool such as Google Meet. We can also host them via other platforms if you have a preferred tool. These training meetings are focused on any aspects of the software that you don't fully understand or you don't feel confident explaining to prospects.
You will also have access to DotActiv's services training. This is a separate online course that has been designed specifically with our Partners in mind to ensure that they have all of the knowledge about the functions of category management and DotActiv's service offering. This course can be completed through the PartnerBase.
As a DotActiv Partner, you will have an Account Advisor working alongside you. They will be your main point of contact at DotActiv and they will have an introductory meeting with you in which you will meet to discuss your onboarding plan. They will be available to you to answer any questions and offer you training about the Sales process and sales enablement materials.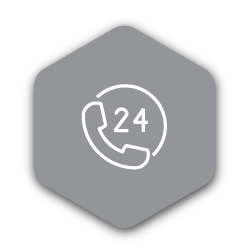 We provide you with 24-hour support
We want to ensure that your software operates smoothly at all times. Therefore, we have two options available to you when you are in need of technical support.
Our PowerBase has an entire section dedicated to troubleshooting and support articles. If you experience any error messages or technical issues, you can find immediate answers to your questions here to help you troubleshoot your problems.
Furthermore, all DotActiv Partners have access to our support service for any technical assistance needed. Our support team is available 24 hours a day, from Monday (01:00 AM) to Friday (23:59 PM) South African time (GMT+2). Our technical support services are offered in English.
We strive to make the support process as quick as possible and therefore, we have implemented an automated support ticketing system directly within the DotActiv software so that you can easily access it.
Once your support task has been created, it will be assigned directly to a support consultant who will then be in contact with you to assist you with your technical issue.
Conclusion
Our goal is to have successful partnerships with partners in different regions across the globe. If you are interested in growing your category management business and joining us as a DotActiv Partner, you can take a look at our Partner page here.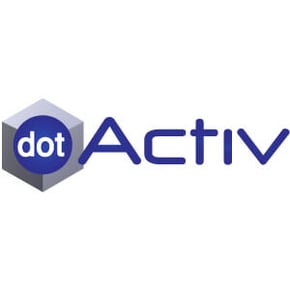 DotActiv Team
The DotActiv team comprises of multiple category management experts, all lending their years of retail experience and knowledge to create well-researched and in-depth articles that inform readers of DotActiv's retail blog.