Do you want to increase sales and encourage more people to visit your store? If you work in retail, that goes without saying. But how do you achieve that? Fortunately, there are many approaches you can take, depending on your circumstances. And one of the most effective ways is to use a category captain.
But what is a category captain? We'll get to that shortly. Before we do, imagine this:
It's Saturday morning. A customer enters your store as part of their weekly shop. First on their list is cereal. They know what they want to get and they know where to find it, so they go directly to the aisle to look for it. But as they stand in front of the shelf, scanning across the products, they don't see it. It's not where it was in the past, and, after a few minutes of frantic searching, they give up, frustrated.
We don't blame them because it's likely happened before, either at your store or another. More importantly, you've lost a sale and don't even realise it. What has it come down to? While there is never a single reason, a significant one is because of product location in your store. Fortunately, a category captain can help you here.
What is a category captain?
Over the past few decades, the retail industry has grown exponentially. According to Statista, a German company specialising in market and consumer data, 2021 saw the global retail market generate over $26-trillion. By 2024, it will grow to $30-trillon.
Then you have modern-day customers expecting more, from a wider product selection to better pricing and more convenient shopping. You must also understand why your customer's shop. Sustainability, for example, has become a key metric for customers, and it's one that you need to consider too.
So what does this all have to do with category captains?
For that, we can turn to the definition as depicted by Andy Palmer of Making Business Matter, trainers to the UK Grocery Industry.
Writing for Progressive Grocer, Tom McDonald, former chairman of the advisory board for the Category Management Association, adds that are an "an unbiased analyst who works to deliver the retailer's goals for the category".
That means they have in-depth knowledge of a category and invest significant time and money in consumer behaviour research. This additional expertise enables them to add more value to the decisions regarding the groupings of products. That includes understanding how consumers think and act when shopping in your store.
Do you want to learn how to create planograms that are more compelling and get you your desired results? Download our free Category Managers guide today
So, when an inconsistency occurs, like in the example we shared at the beginning of this article, some consumers will leave your store in search of another which offers fast and convenient product placement. Mind you, this isn't only an 'off-line' issue. It happens across channels.
That aside, with a category captain following best practices, you can expect to lower the odds of this happening in-store.
That's one of their responsibilities. There are many others, including:
Determining how much space each product deserves;
Taking sales into consideration when allocating space to products, without exerting bias toward particular products;
Developing planograms for their category on behalf of your retail store;
Managing the relationship between you and your category partners;
Creating product placement layouts and sending feedback.
With a category captain, you are in a better position to provide your customers with the products they need when they need them.

Understanding the retailer-supplier partnership
As we've mentioned on this blog before, good, dependable partnerships are critical if you want to go far in the retail industry. That includes the relationship you have with your suppliers, and in this case, your chosen category captains.
Why?
Let's consider a non-retail example to illustrate our point.
John Henke, president and CEO of Planning Perspectives INC, is quoted by Xeneta's Katherine Barrios as saying: "Ford, General Motors, FCA US and Nissan FCA US and Nissan collectively would have earned $2-billion more in operating profit had their supplier relations improved as much as Toyota's and Honda's did during the year."
That speaks directly to the value of the retailer-supplier relationship.
If we were to turn to a strictly retail scenario, you can argue that it could be the same. Your earning potential relies on having the right amount of products in stock at the right price and at the right time. How can you expect to achieve that without a strong partnership with your suppliers?
More than that, they can assist you with any category management efforts.
Category management aims to meet consumer needs by focusing on consumer-orientated marketing and merchandising practices. The partnership you have with your suppliers is the foundation for effective category management.
Take, for example, slow-moving items. A category captain will know when to return slow-moving items to make room for new products that are fast-sellers.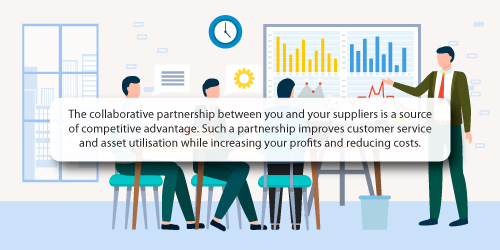 So what are a few things you should look for in a good supplier relationship?
For that, we can return to Xeneta and Katherine Barrios. She writes, "The key to a successful and long-lasting supplier relationship is that both parties need to walk away happy at the end of the day. Doing that means that both companies end up being more profitable and successful in the long run."
Interested in maximising your sales in-store? Book a complimentary consultation with a DotActiv expert and we can show you how DotActiv software can help you achieve this and more
From a retail perspective, it also comes down to trust. Do you trust that your appointed category captain will provide you with the best advice? Are they actively showing that their intent is to grow the category as a whole rather than just the brands they supply?
If you can't answer both questions positively, you need to reconsider the relationship.

Category management and how category captains can help
In PWC's Global Insight Report outlook, dated 2012, several key areas were found to have a significant impact on operational and financial performance. One of these was category management. Another area was the supply chain.
A decade later and this continues to be true. In reality, it's perhaps even more significant given that at the time of writing this, we've come out of a global pandemic which caused panic buying and lead to a disrupted supply chain.
In such an instance, category management has provided comfort because it when implemented correctly, it allows you to respond to the changes in consumer behaviour and demand quickly and efficiently.
So where do category captains play a part here?
Let's return to their purpose - to help you create an attractive shopping environment to enhance the presentation of your merchandise. As we mentioned above, part of successful category management is down to providing you with the opportunity to adapt to changes in consumer demand and expectations quickly.
Need help adapting to the ever-changing demands of your customers? Let DotActiv help! Book a complimentary exploratory consultation to find out how
A category captain provides you with insights and recommendations on merchandising your assortment and positioning it to fulfil the expectations of your customers.
We can, again, return to the benefits of appointing them to further this claim:
You can enhance category performance: By utilising the expertise of a brand leader, you can explore new avenues to increase your profits;
You can save time: You might not have enough time to manage every single category present in their store so it's worth handing it over to an expert;
You can save costs: They spend their time and money researching and understanding consumer behaviour. You can thus benefit from the data gathered and analysed;
You can gain customer insight: They know what your customers are looking for and when they're ready to buy;
You can offer the right products: By understanding the market and trends, you can ensure to offer your consumers the right product type, size and format, while ensuring those products are constantly available;
You can obtain the right pricing: They know what prices offer to give you a competitive edge and yield the highest profit; and
You can receive assistance regarding product decisions:

By analysing your data and matching it to the market and any trends, category captains can help you to make the best possible decision around the products you offer.

Conclusion
Appointing and embracing category captains isn't a nice to have if you want to compete in today's retail industry. It's a must. Of course, you do need to choose wisely. If you've done your due diligence in selecting one, you can expect all of the abovementioned benefits. That includes, amongst others:
Enhanced category performance;
Gaining customer insights; and
Receiving assistance regarding product decisions.
Are you looking for advice on improving your relationship with your suppliers? Or are you a supplier looking for specialist software that can help you deliver performance-enhancing planograms? Why not book a custom exploratory consultation with a DotActiv expert here? We can help you, no matter what challenges you face.
*This article was updated on 26 July 2022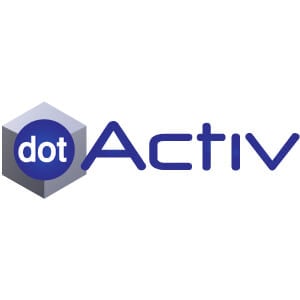 DotActiv Team
The DotActiv team comprises category management experts lending their retail experience and knowledge to create well-researched and in-depth articles.