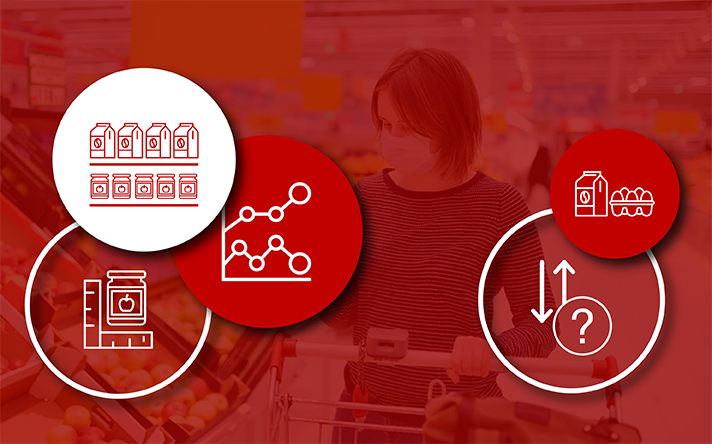 COVID-19 has had a devastating impact on the world to date. Businesses have closed. Countries are in lockdown. Lives have been disrupted. These aren't the only consequences though. This is a time to pull together as a society and at DotActiv we're committed to doing our part to help.
We also feel a deep sense of empathy for those who have been impacted the most. Over the coming weeks, we will be developing support resources to help retailers and their suppliers navigate through this difficult time. This blog will focus on adapting to change in consumer demand.
For retailers, Coronavirus has changed how their customers think and therefore shop. That's especially true for essential retailers. In response to these unprecedented shifts in consumer demand, retailers must prioritise efficient adaptation to changes to their assortments and in-store product space planning.
These are the types of changes that are best done with accurate data-driven planograms. Category management has a critical role to play because responding to changes in consumer demand is at the core of the discipline.

Why is consumer demand fluctuating so rapidly?
Given the current state of the world due to the Coronavirus pandemic, changes in consumer demand and behaviour are expected.
From a human perspective, you can understand that it has altered how you think and therefore how you shop. You're buying items that you might not have thought of buying before. If you were already buying these items, you're now buying more of them than you'd usually buy.
The result is major fluctuations in consumer demand as basic goods, immune health, hygiene, virus containment and safety products get priority while luxury products take the back seat.
Think of known events that result in demand changes such as Christmas, back to school or Valentines Day. The demand change principle is the same but this time it's a new and unknown occasion called COVID-19. One thing we do know is that many of the changes will last longer; we just don't know how long. Either way, retailers need to be able to adapt.
You'd only need to consider the Hand sanitizer product category as an example. IOL reported in early March that pharmacies and stores in KwaZulu-Natal had run out of hand sanitizer, face masks, hand wipes and liquid hand soap after one confirmed case of coronavirus.
Meanwhile, CBS News reported that demand for hand sanitizers rose by 1400%.
That's not the only category that saw a dramatic spike in sales. Staple food categories across the US, for example, have also been affected. In the UK, supermarkets are rationing food and other items.
Have thoughts about how we can better help retailers respond to COVID-19? Please share them with us here
So what does this mean for you if you're a retailer?
For one, ecommerce will play a greater role. As people practice social distancing and grow increasingly worried about public places, it provides the perfect opportunity to consider digital channels. That said, in the long term ecommerce won't replace in-store shopping - why else would major ecommerce companies like Amazon be entering the in-store retailing market. The expectations on retailers to merchandise their stores so that shoppers can find what they are looking for is now far greater. Shoppers want a stress free experience and do not want to struggle to find what they are looking for in your stores.
The bricks-and-mortar winners will be those retailers who can adapt their stores to consumer demand changes in the fastest and most efficient way. Adapting in this sense can only be achieved via data-driven assortment optimisation and space planning.
Also, COVID-19 won't last forever because vaccine development is already well underway. People will, at some stage, return to normal everyday life.
How can category management play an important role?
1. You can turn to data to rationalise and determine product assortments
In an unprecedented time like this, making good business decisions needs to be top of mind.
When it comes to the retail industry, good business decisions begin with your data. In understanding your data, you can customise your product ranges according to market demand patterns to minimise out of stocks and improve your forecasting.
Let's take the example of using your retail data to make better decisions around your range planning. Your data will clearly show you which sub-categories, segments and brands shoppers are growing and declining. With this information, you can expand on the right product ranges and ensure these products are getting the right amount of space on shelves. You can read all about data-driven assortment planning here.
Meanwhile, in considering your sales data, you can understand which departments are experiencing sales spikes. This could indicate which product variants didn't sell as well as other variations in the category. More importantly, it can indicate which products did not sell at all, despite the range width or depth.
This, in turn, allows you to optimise your product assortments.
By eliminating the products that your customers do not want, and ranging those products that they need, you can create more space in-store for the products which add to your bottom line. Product space allocations need to match demand so that retail stores can enjoy the shelf replenishment benefits of equivalised days of supply (for example less out of stocks).
Let's say you are a pharmaceutical retailer and let's consider those products that your shoppers can use to prevent the spread of COVID-19. If you make use of DotActiv's category management software, you could prevent out of stocks as you would be able to easily increase space allocations for products that are in high demand and conversely to reduce space allocations for others. The result is that you have the data you need to make these decisions and the tools to communicate them to stores for implementation in record time.
By using optimisation, you can identify other opportunity gaps and introduce substitute brands by cloning the existing known brand sales. For example, if Hullets Brown Sugar is always out of stock, you could include a substitute in your range for that brand with your house brand and drive its marketing through category management principles.
2. Inform stores about changes to assortment plans through planograms
If you want to communicate any changes to your product assortment to stores, that's best done through data-driven planograms.
Why?
Planograms are the outputs of your range changes and are visual representations of the effects of those changes. They accompany any new range plans when communicating changes to your product assortment to ensure successful implementation.
It's also worth noting that it's near impossible (at the very least impractical) to communicate an assortment range or any changes you have made to your shelves without a planogram.
Have thoughts about how we can better help retailers respond to COVID-19? Please share them with us here
Let's say, for example, you want to tweak the range in your Toiletries category. Customers are purchasing more products than usual in this category because of COVID-19 and you want to ensure it's fully optimised. With DotActiv, you could perform a range review, looking at the data around each product in the category to establish how each is performing. You can then make decisions around extending the range and allocating more space to the category. .
Once your assortment/range plans, floor plans and planograms are complete, you can communicate your planograms to stores via Activ8 software and monitor the successful implementation thereof. Staff at the store can send you confirmations of implementations too.
3. You can use planograms to improve space allocations as demand increases for some products and decreases for others
Planograms are crucial to your overall success as a retailer. That's because of this simple fact: without them, you would not be able to measure your product return on space contribution. More importantly, it would be impractical to ensure that category tactics such as assortment, product positioning, merchandising principles and space allocation changes are accurately implemented at stores.
Also, without planograms, you wouldn't be able to confidently open up facings on products with high demands and cut down facings on products with little to no demand. You could thus end up over and under facing the wrong products and not only lose out on sales by also frustrate shoppers because this miscalculation results in out-of-stocks.
So how can you use planograms to improve your space allocations?
Simple: you look at your data. But that data must be looked at in conjunction with physical space.
By looking at the data in your planogram for the last month of sales and comparing it to the last six months, a picture can emerge. You'll be able to see which products deserve more space and which deserve less. Because your planograms are data-driven, you can easily change the space allocations of your products.
So let's take the COVID-19 pandemic as an example. Once we have eradicated the virus, we can make further adjustments when consumer demand changes again.
Of course, another question arises: how do you find the balance between increasing space for certain products without negatively affecting your sales or taking up too much space meant for other categories? The key is twofold: allocate space to categories, sub-categories and segments that, based on sales, deserve this space. Secondly consider the strategic roles which each of your categories plays.
For your store to become the go-to place for a particular category then you need to double down on this category. See this blog for more on category roles.
Conclusion
COVID-19 is changing consumer behaviour and affecting demand. As a retailer, you need to respond to these changes by prioritising rapid, regular and data-driven changes to your product assortments and merchandising displays. Communicating these changes is best done with accurate data-driven planograms.
Need help? Find out more about our category management services here or book a meeting with one of our specialists here.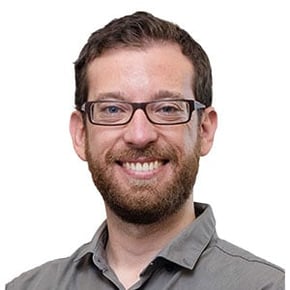 Darren Gilbert
With over 10 years of writing and marketing experience, Darren joined DotActiv in 2017 as a content writer where he was responsible for producing blogs, Ebooks and more. He has since worked himself up to the role of content manager, where he oversees all and any content produced by the company. He has a Bachelor of Arts in International Studies from the University of Stellenbosch.