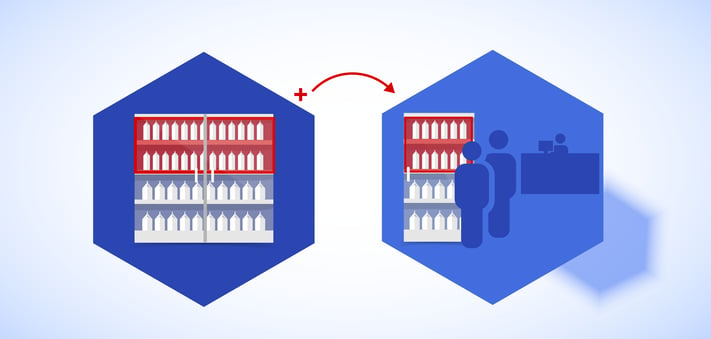 The shopping experience goes straight out the door when a shopper walks into a store that is cluttered and unattractive because the store is not taking advantage of merchandising. First impressions are lasting impressions and so presentation of products is essential in creating that first impression in the minds of the consumers. Retailers need to evolve and put into practice good merchandising principles such as cross-merchandising.
It's a retail art of attraction that involves presenting products from different categories or groups together in order to generate additional revenue.
According to Weinstein of Albert's Organics cross merchandising is, "much more than rearranging a product from one department to another, instead it is about creating a theme then finding and promoting the link that binds the featured products together". Creating the link is very important. For example: it will be silly to think that presenting cereals and bananas together will generate more sales for a store but when you create a link by adding say soy milk to the mix then you would have created a breakfast theme that is worth promoting.
Benefits of Cross Merchandising:
1. Attract Customers
Products that are well presented or merchandised will attract new customers into the store. Imagine walking into a grocery store for the first time and right by the store entrance you are greeted by a bulk Christmas display with an array of gift ideas and a big poster shouting , 'Christmas gifts for the whole family'. Such a sight will draw you into the store because it paints a visual picture of a one stop solution store in the customer's mind due to the way it is cross merchandised. It is safe to say that a well cross merchandised store saves shopping time for the customer and results in a repeated sale.
2. Build Customer Loyalty
Each time a new or existing customer walks into a store, it is an opportunity to showcase the store's shopping experience. Shopping experience can be improved by creating solutions instead of just offering products, here are some examples:
Creating seasonal stories like Father's Day, Mother's Day, Valentine's Day, Easter or Christmas which allows the customer to shop easily.
Couple products together when they offer solutions i.e. merchandising pasta with sauce, olive oil, cheese, bread and wine.
In essence customers look for stores that present their products creatively and make shopping fun. In turn this builds customer loyalty through improved customer satisfaction.
3. Increase Sales
Retailers can improve profits by linking products which are closely related but belong to different categories. This is done to influence impulse buying and boost the sales for both items. Here's a few cross merchandising examples:
Chips or salted snacks next to soda, soft drinks or liquor.
Cigarettes with chewing gum at a kiosk counter.
Mobile covers displayed next to mobile phones.
Audio CDs with CD players.
Mouthwash with foods that cause bad breath.
Bringing products from different categories together allows the customer to find a solution to a problem all in one place.
4. Add to your Marketing Strategy
Competition in the retail industry nowadays has become stiffer than it has ever been so retailers are taking this merchandising principal seriously in order to stay ahead of competitors. Retailers now include wet sampling and hosting of special events in the store to cross merchandise the store and its image. This results in more exposure as customers are constantly looking for fresh and exciting shopping experiences. When customers share their good shopping experiences with family and friends, they are advertising and marketing a business.
How to go about getting started with cross merchandising:
Start by identifying a suitable location in the store. Grocery end caps, along aisles in "strike zones" or focal points at the tills are examples of possible locations.
The next thing you will need to do is plan your merchandising with planograms. Planograms will make it easier to plan, communicate, monitor and measure the entire process.
"A well planned and carefully executed presentation promotes both shop-ability and impulse sales", D.Geary - Impact Visual.
Need help with your planograms? Contact us today for a free consultation:
---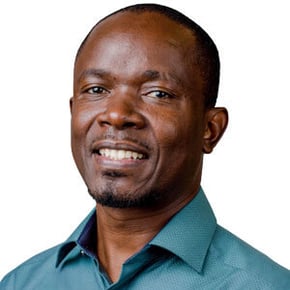 Brian Nyamachiri
Brian Nyamachiri joined DotActiv in 2013. An operations manager with over 10 years of retail experience, he currently oversees Adcock Ingram, Danone, GSK, Dr Oetker, Loreal, Makro, Premier Foods, Revlon, and UPD accounts as operations manager. He has a Bachelor of Commerce in Supply Chain and Operations Management from Unisa.