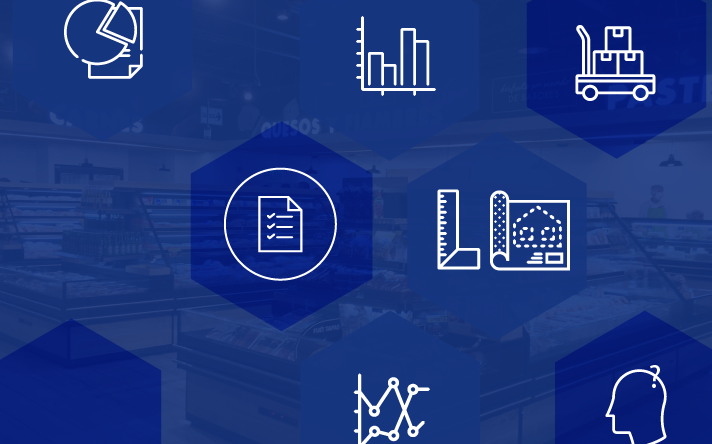 One of the keys to successful modern retailing is, without question, ensuring that your customers love the products that are available in your stores. To achieve this, you need to invest enough time and resources into a rock-solid assortment planning strategy that will ensure your product assortments are the best that they can be.

But how will you know if your product assortment is healthy or not? Or if it needs attention?

When is it time to invest in your assortment planning strategy?

1. Rising inventory levels
Rising inventory levels are a problem that you need to curb as soon as you are aware of it. The reasons for this are twofold. On the one hand, there's the cost of housing this stock.
Then there is the fact that capital in the form of depreciating and slow-moving inventory can't be invested in business expansion, efficiency improvements, marketing and so on.

2. Too many slow movers
If you have too many slow movers on your shelves, you have a problem. Not only are you not making money by failing to sell these products, but you're also taking away the opportunity for other products to be sold.
Having said that, it doesn't mean that you can't have slow-moving items in your store. On the contrary. You should have one or two slow-moving items.
However, these items need to be viewed as strategic products that are essential to your customer's overall shopping experience.

3. Cluttered stores

Nobody enjoys shopping in a cluttered store. That's a fact.
As a retailer, you may see your store as full and your assortment may offer a wide variety of products. However, you're not placing yourself in the shoes of your customer. More doesn't necessarily mean better. As a retailer, your goal is to please your customer, and this isn't achieving that goal.
The result is an unhappy customer who isn't keen on coming back to your messy store, which is
now not turning a profit.



4. Inconsistent buying
When buying stock for your store, you need to have a strategy in place. You need reasons for why you decided on one type of stock over another. If you don't, you're essentially setting yourself and your store up to fail.
Also, without clear and consistent buying decisions, it is tough to have any strategy at all. Or even know what is going to happen going forward.

5. Labour-intensive process

Planning your assortments is neither straightforward nor simple. That's if you want to get it done correctly. It's also an expensive process to maintain.
That said, if you find that the cost of organising your assortment planning strategy is too high or on its way there, it's time to have a rethink.

6. Not consumer-centric
How confident are you that your customers are being offered the right products in the right stores and at the right time?
If you've hesitated to say 'yes' or are unsure how to answer, then you have your answer. You're most probably not giving them what they want.

How to improve your assortment planning strategy
Regardless of how big or small you are, if you've been in the retail business long enough, you would have battled with one or more of the above problems at some point or another.
That being said, below are a few ways to go about correcting your assortment planning strategy.

1. Use market data as well as your own data
To be 100% confident that your customers are offered an ideal range of products, you should be looking at two things.
Firstly, the products which are already popular in your business, and secondly, the market data to help rule out any inconsistencies so that you can spot any opportunity gaps in your end assortment.

2. Localise your range

If you want to take your assortment planning strategy to the next level, then you should be doing store specific product ranges.
However, do note that it's often just as useful to group stores that have similarities regarding format and demographics, and then give those stores ranges accordingly. This concept is known as a store cluster and is an integral part of scaling your category management and space planning efforts.

3. Assortment planning and space planning are interdependent
If a store looks messy, it's most often because there isn't any in-depth understanding or consideration of the available space versus the size of the actual products and the number of goods listed in the store.
Also to note, just because you delist a line, that doesn't mean that the product should be removed from your planogram immediately. There may still be plenty of stock in your storeroom or warehouse. In this case, you'd need to keep the item there until the stock is low enough that you can return any stock to the supplier without any huge loss on your part.



4. Get consistency
If you are interested in following a specific strategy, then everyone involved in the assortment planning process needs to be working within the same parameters . This is to prevent both inconsistencies and avoid team members making decisions that are not in the best interest of the team or the overall strategy.
Define and itemise each of your perimeters for each category, sub-category and segment. Once done, only then must you set those parameters in stone.



5. Cap your lines
There needs to be a limit on the number of lines listed to match your store size. It's all good and well to add new lines, but there needs to be a clear understanding of a 'range cap' or 'line substitution' so that you don't have more products listed than can actually fit on the shelves.
For example, if one line comes in, one line has to come out.
Conclusion

Offering your customers attractive localised assortments is at the very core of your retail strategy. And it doesn't matter if you have less than five stores or over 400. This is a part of your business, and you can't afford to ignore it.
*Editor's Note: This blog article was updated on 9 June 2017 for accuracy.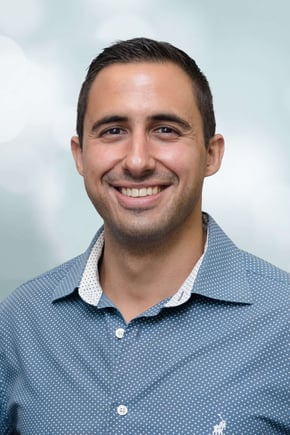 Kyle Dorfling
Kyle joined DotActiv in 2009. Since then, he has worked across multiple departments and gained extensive experience across multiple facets of the business before becoming DotActiv's CMO. He was appointed CEO (Acting Chief Executive Officer) in 2021. Kyle is responsible for leading the board and our management team by setting and overseeing the overall strategy of the business. He is known for his deep passion for servant leadership and lifelong learning. As Acting CEO, Kyle has assumed the full powers and responsibilities which come with the role of CEO and his appointment will become permanent in 2022 when specific criteria have been met. On a personal note, Kyle loves spending quality time with his nearly 3-year-old son, Troy. He also has a passion for health & fitness, life-long studies and spending quality time with family and friends.