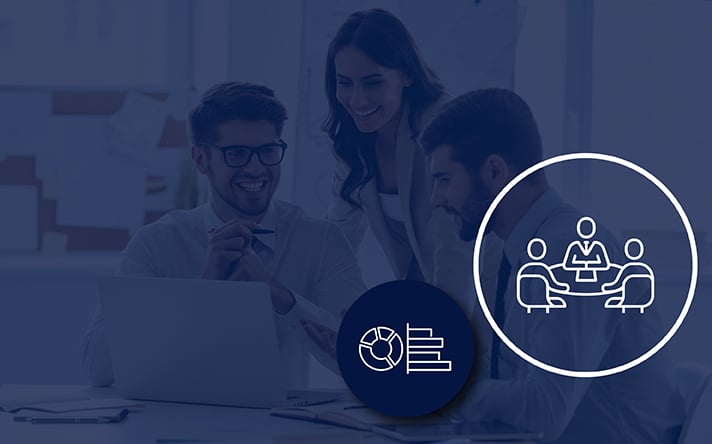 Here's a question that needs answering: how do you make smart decisions around your retail business? Also, what can you do to ensure you meet the needs of your customers head-on? Fortunately, the answer to both questions is the same: you analyse your data. And when doing so - when evaluating any retail data - specialised business intelligence services shouldn't be far behind.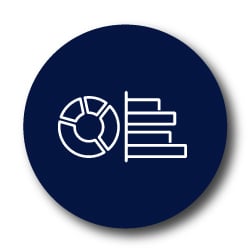 What is business intelligence?
Before we unpack how we can deliver business intelligence services to you, it's critical first to understand business intelligence for what it is.
IT research and advisory company, Gartner, is a good source for that purpose.
The group defines business intelligence as "an umbrella term that includes the applications, infrastructure and tools, and best practices that enable access to and analysis of information to improve and optimise decisions and performance".
In the context of retail, that includes various technology-driven processes that allow you to analyse your data and extract meaningful information to assist and inform future decisions.
That, in itself, should be enough to explain why it's so critical to your business. Without uncovering these insights, you are likely to make decisions based on subjectivity rather than objectivity, which is a problem best avoided.
That said, there is another reason why business intelligence and the services delivered are so critical.
It's because of this simple fact: as you gather more data around your business, it becomes increasingly difficult to make sense of it all. Besides the volume of data that you need to sift through to gather meaningful insights, there is also the complexities involved in understanding it. That takes time.
Then there is the point that you face external pressure from your competitors in the market. One false move or bad decision can set you back.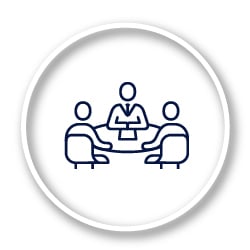 What can you expect from DotActiv's Business Intelligence Services?
While DotActiv is known primarily for its category management software, it would be disingenuous to discount the services side of the business.
Why? Firstly, uncovering insights within data from multiple data sources is core to category management. Secondly, because DotActiv is fundamentally focussed on category management, our business intelligence services will naturally reveal deep insights regarding the various aspects of category management.
That includes assortments, space planning, inventory planning, retail execution and compliance and other related retail functions.
1. What you can expect to receive when choosing DotActiv's BI Services
If you're looking for objective and insightful answers to the most important questions you have about your business, then it's worth considering investing in business intelligence services.
But why DotActiv specifically? And what can you expect?
Let's consider the software side of our business. As already noted, we underpin our category management services with our innovative software. It's the same when it comes to offering BI services. In this case, we use the capabilities found in our retail analytics software.
For example; you may want to know the overall sales of the various sub-categories, segment and sub-segment of one of your categories and compare them to each other over a specific period. Or, you want to see how many units sold for that category.
Having established the questions you want us to answer, our consultants can get to work.
In doing so, they'll consider a variety of interactive and visual analytics to build a dashboard that answers these questions. And not just at a surface level.
We can dive into your data to look at it at a granular level if you need us to.
In the case of the above two questions, a good option is to use a drill-down pie chart (interactive chart), which can allow us to see the performance of each level of your category. With that information at hand, you can begin making decisions around the future of your category.
Of course, the pie chart is just one data visualisation of many available to you. The data visualisations that you would like us to use depends on what you want us to analyse.
2. How DotActiv delivers its BI Services to you
DotActiv uses a specific methodology to uncover insights in your data. It's a methodology that assists us to answer the questions most critical to your business.
Step 1: Client brief
After you have shown an interest in our business intelligence services, we'll set up an initial meeting with you and your stakeholders. We usually hold our meetings through Google Meet's Video Conferencing.
It's during this meeting where we'll discuss those critical questions you need answers to. If you're unsure of what you should be asking, or would like suggestions on what questions to focus on to get the most out of your data, our consultant can assist you too.
Once you have a set of questions, we'll discuss the data sources that you'd like us to use.
For example, would you like us to report on ad-hoc data sets or would you like information from multiple data sources to find its way into a central database for regular analysis? Alternatively, would you prefer us to report from a planogram for a specific category?
It's also worth noting that during this initial meeting, we'll discuss any reporting specifications as well as the expected output.
Step 2: Confirm the preliminary plan
With the information gathered from the initial meeting, we'll draw up a preliminary plan to present to you complete with a set of data visualisations chosen to best display the insights.
The objective of this meeting is to receive feedback from you to ensure we are aligned with your needs and that the format chosen answers your questions thoroughly.
Let's say, for example; you are unhappy with a provisional report or data visualisation. It could be that the angle of the question might have changed and so the reports no longer meet the requirements. Or, while drawing up the preliminary plan, we chose a different visualisation because we believed it would help you to see a critical insight.
It's important to note that during this meeting, we'll also confirm the suitability of the data you provided. For example, if the data isn't clean or there is a problem with the data source, we would need to reclassify it to ensure it that it is ready for analysis.
Once everyone is satisfied, we'll develop the final reports and data visualisations.
Step 3: Insights delivery and presentation
The final step is to present the final reports and explain the insights we found in your data.
We'll deliver the insights we gathered from your data through an interactive dashboard, answering the questions you asked during the initial client brief in detail.
As alluded to above, this report is fully customisable to your business needs.
Once we have presented the report, we'll provide you with any reporting files so that you can share them with your colleagues and anyone else who has access to DotActiv.
From there, it's up to you to take the insights and put them into practice in your business.
Conclusion
DotActiv Lite, Pro, and Enterprise are all different versions of our category management software that allows you to drive category performance. All three editions come standard with access to our Standard Planogram Reporting Functions. You can visit our online store here or click below to find out more.