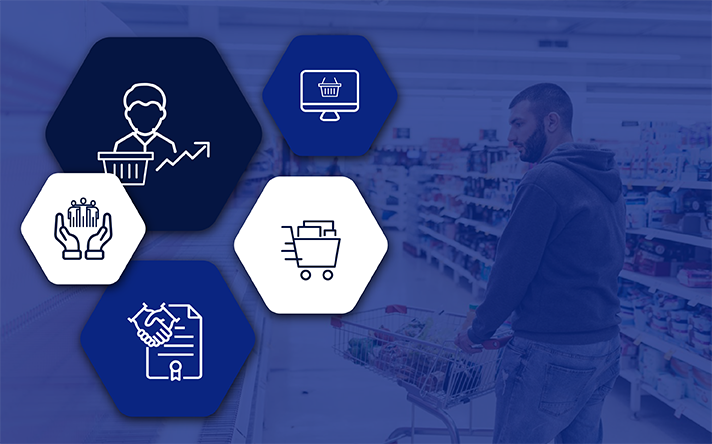 COVID-19 or Coronavirus first emerged in November 2019 in Wuhan, a city in the Chinese province of Hubei. There are many stories of its origins. Scientists originally believed it developed in bats, and later pangolins. Regardless of its origins, it has had a devastating impact on the world with many businesses struggling. One exception to this is essential retail stores.
Here, we are referring to supermarkets, pharmacies and other essential retail stores. While other shops and businesses are in lockdown, the above-mentioned stores can still operate. Even in the hardest hit countries.
But how does a retail store operate during a pandemic such as COVID-19? Especially in the worst-hit countries. What measures have these essential stores put into place? And more importantly, what can we learn from them?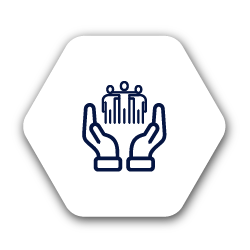 They're looking after their staff and customers
When considering many of these essential or 'can't-close' stores in the countries worst affected by the Coronavirus, you'll find that they have all set up safety policies to ensure their staff remain safe and healthy. These are policies over and above the standard ones already prevalent in stores.
Such measures include regularly cleaning the store, wiping down any metal surfaces that are frequently touched, and having hand sanitizers at the front of the stores and at each checkout counter.
Let's take the examples of Kroger and Publix. Both located in the United States, which is the country with the most reported cases, each store has announced amendments to their opening hours. The reason is so they can clean their stores more frequently.
Of course, while keeping staff safe is of utmost importance, stores must also do their bit to ensure their customers are safe and feel comfortable enough to shop their stores. And they have done that by introducing a range of new policies that encourage social distancing.
Such policies include controlling how many people are in the store at all times and spacing out those queueing outside as well as inside. In South Africa, stores have encouraged people to shop with face masks as an added measure of protection.
That said, there is another initiative which needs focus. It's a policy that concerns the elderly and vulnerable.
Many supermarkets have designated the first hour of trading to allow the elderly and anyone with underlying medical conditions to shop. Sainsbury's and Waitrose in the UK have all implemented this policy. Tesco stores have implemented a similar policy, opening exclusively for the elderly between 9 and 10 am on Mondays, Wednesdays and Fridays.
It's the same in the United States. Whole Foods, Dollar General and Target amongst other stores have also announced amended hours for the elderly.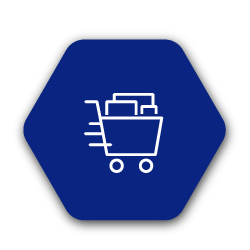 They've put measures in place to guard against panic buying
As news of the Coronavirus spread across the world, the immediate reaction was expected: chaos and confusion. Along with these two responses was another one: panic buying.
Stores were regularly running out of stock of basic goods, immune health, hygiene, virus containment and safety products. You only need to consider the fiasco around toilet paper as an example as well as the stock-piling of hand sanitizer products.
Fortunately, since then, stores have implemented strict measures to stop customers from buying too many of one product.
For example, in South Africa, convenience store, Spar, has placed signs throughout their stores asking people to refrain from buying more than one item of any given product. Woolworths has introduced a limit of three items per product. And Shoprite is now rationing the sale of toilet paper, tissues, wipes, liquid soap and hand sanitizer amongst other products.
Have thoughts about how we can better help retailers respond to COVID-19? Please share them with us here.
According to The Guardian, Tesco, Asda, Waitrose and Boots in the UK have limited the sale of anti-bacterial gels, wipes, pasta, milk and various canned goods. In Germany, Aldi has limited sales of soap to three bottles per person.
These measures are not only for in-store purchases. British chains are also limiting online orders. Tesco, Asda, Morrisons, Sainsbury's and Waitrose have all implemented measures. Tesco, for example, is limiting online orders to 80 items only to free up home delivery slots for more vulnerable customers.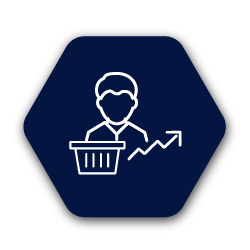 They are able to adapt to fluctuations in consumer demand
As we stated in a previous article on COVID-19 and how category management plays an important role, the Coronavirus pandemic has changed consumer behaviour and demand.
The result is major fluctuations in demand for basic goods, immune health, hygiene, virus containment and safety products. That can, and has, lead to empty shelves and panicked customers across the world who are looking for the items they need.
Herein lies an opportunity for any brick-and-mortar store looking to lead the way and meet customer demand. And this is where we're diverting slightly from the other points in this article. Adapting to consumer demand efficiently and timeously is best achieved via data-driven assortment planning and space planning, both of which are part of category management.
If you want to adapt to consumer demand brought on by the Coronavirus pandemic, there are a few ways in which category management can assist you.
Firstly, you can turn to any retail data that you have to rationalise and determine product assortment. Here, it's about making better ranging decisions to meet demand. By looking at your data, you can see which of your sub-categories, segments and brands are growing and which are stagnating.
This, in turn, allows you to optimise your assortments, eliminating those products that your customers are not buying.
Secondly, you can use data-driven planograms to communicate any changes made to your assortment to your stores. Let's say you want to tweak the range in your Personal Hygiene product category to fall in line with current demands due to COVID-19.
Once you've built out your planogram with your range, you can communicate it to your store via Activ8 software. Your staff in the store can then implement it and send you proof that the products are on the shelf.
Lastly, you can use planograms to improve the space allocation as demand for some products increases while other products decrease. Here, it's all about looking at your data and in conjunction with your physical space.
For example, you can look at your sales for the previous month and compare it with historical sales data to see which products deserve more space.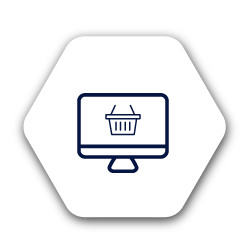 They've embraced online services and are delivering goods to people
To embrace the idea of social distancing and flattening the curve, retail stores in the countries worst-hit by COVID-19 are embracing online services.
Let's take the family-run supermarket, Tuffins in the UK as a prime example. Because panic buying has led to empty shelves while the current lockdown has forced people to stay indoors. With this reality, Tuffins has launched a click-and-collect service and offers free delivery to customers within a 16km radius.
"We've never done that before but with a large proportion of our loyal customers having to stay away, we have to help them," said Tuffins Supermarket director, Harry Delves.
Have thoughts about how we can better help retailers respond to COVID-19? Please share them with us here.
Ecommerce is also currently booming in the United States. According to CNN Business, downloads of Instacart, Walmart's grocery app and Shipt, have increased 218%, 160%, and 124% respectively compared to last year.
It's worth noting though that this shift to online shopping is about offering your customers an easy way to receive items, be they basic goods, much-needed hygiene items or safety products. While online shopping may play a larger role in the future, people will return to stores.
Once we eradicate COVID-19, your customers will return to your store ready to purchase again. In this instance, they may turn to those stores that were able to assist them and make their lives that much easier during any country-wide lockdown.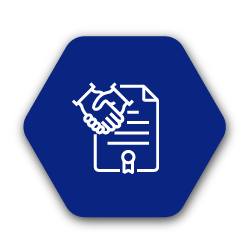 They are cooperating with their direct competitors
In any normal circumstances, you're unlikely to see direct competitors working side by side to provide products to customers. But why should they? Each retail business has a bottom line that they want to increase.
However, these are not ordinary times. Yes, profit and sales targets are important and can help you to keep your retail business afloat. But it's also important to look past that and see why you're in business. You're also in business to provide customers with products in their time of need. You have a public that relies on you.
In a country such as the UK, the government has embraced this sentiment, announcing that they are relaxing competition regulations to allow retailers to work together more closely to help feed the UK during the COVID-19 pandemic.
As reported by The Guardian, supermarkets will be able to share distribution depots and delivery vans. Government has also temporarily lifted the plastic bag tax for online deliveries to help retailers deliver goods to anyone self-isolating at home without fear of cross-contamination from delivery crates.
Australia's competition watchdog announced the same in March, announcing that it was going to allow supermarkets to work together to ensure shoppers can purchase food at a fair price. It applies to Coles, Woolworths, Aldi and Metcash.
Meanwhile, Woolworths South Africa announced its commitment to collaborate with its competitors via its social media channels. Stores involved include Spar, Pick n Pay, Shoprite and Checkers.
Conclusion
For many people, COVID-19 will be a defining moment of their lives. As a retailer, you need to be able to adjust the way you trade. That includes, amongst other aspects, putting new safety policies into place and adapting to the fluctuations in consumer demand.
Need help? Find out more about our category management services here or book a meeting with one of our specialists here.