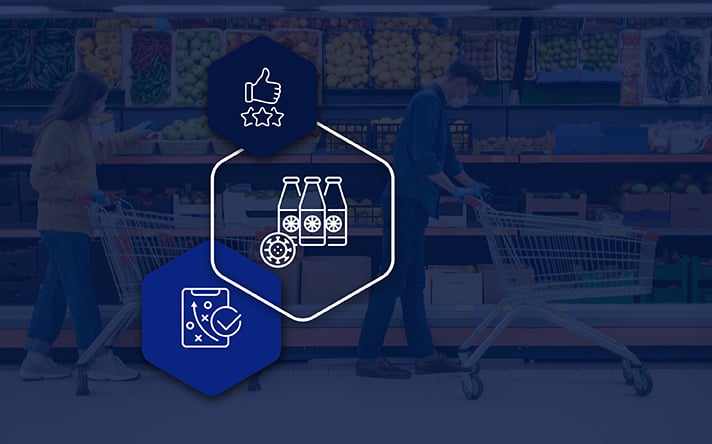 The World Health Organisation declared COVID-19 a pandemic in March 2020. That resulted in panic buying, and many were afraid to go shopping. It also led to significant fluctuations in consumer demand. Some normalcy has since returned. However, we're still battling COVID-19. And, while we mentioned the importance of data-driven planograms, it's just as critical to consider the role of assortment planning.
Assortment planning - the process of selecting the collection of products that will be on offer in particular areas during specific periods - considers the financial objectives and seasonality of your product selection so that both you and your customers benefit.
But what role can it play as the world continues to struggle with COVID-19? And how should you approach it?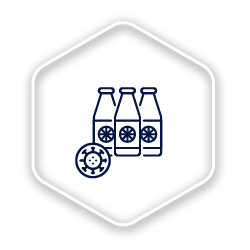 Why is assortment planning so critical during the COVID-19 pandemic?
We know that the Coronavirus has led to significant fluctuations in consumer demand.
CBS News reported back in March that demand for hand sanitizers had risen by 1400%. Meanwhile, staple food categories across the US had been affected while supermarkets in the UK had to ration food and other items.
Consumer demand has since changed again as the world settles into this new norm. However, according to Deloitte's Ricardo Martínez, at least one thing is apparent: COVID-19 will drive lasting change in global consumer behaviour.
That speaks directly to the importance of assortment planning. More importantly, to the need for the correct and proper management of your product assortment. After all, if you can not effectively plan your product range, how are you meant to meet the needs of anyone walking into your store?
The short answer is you cannot.
Fortunately, some metrics can assist you to identify any changes that you need to make to your assortment plans. These metrics also show why assortment planning is so critical.
Learn how to respond to rapid changes in consumer demand with our free Ebook
For example, you could first consider your overall sales, units and profit to get an idea of your top-performing and worst-performing categories. Knowing this will also help your space and floor planners to allocate shelf space based on performance.
If you were to use specialised software such as DotActiv, you could use the Highlights Function to identify these changes. Thus, when looking at the percentage of a products' sales and units, you could compare them against the space that product occupies on the planogram.
Days of Supply is another good metric as it informs you of how often your inventory turns over.
As for not using these metrics or other data to inform your assortment plans, there are definite consequences.
For one, you could tie up your cash flow in the wrong products. Due to continued shifts in demand, you can under or over range on brands and SKUs in the wrong segments. That results in lost sales and consumer dissatisfaction. This poor inventory control will be devastating to your business.
When you don't base your space allocation or merchandising off of performance data, you can lose touch with what your customers want to purchase. You're also less likely to be able to predict changes in consumer behaviour.
There is also the point that since the buying patterns are suddenly emotionally-driven, by causing shopper frustration due to not having a product, shoppers might consider not returning.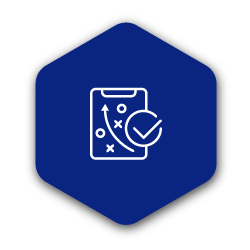 How should you approach assortment planning during the COVID-19 pandemic
Considering the importance of assortment planning during COVID-19, the next question is straightforward: how should you approach it?
Firstly, you must consider your data. The data you require includes the following:
Fact data such as Price, Profit, Sales and Unit Movement;
Product data such as Brand, Unit of Measure and Variant
External Market data such as Price, Sales and Unit Movement.
By analysing the above data, you can get a better understanding of which products you should keep in your store and which you should remove.
It's also important to realise that there will be a lot of changes and new challenges for each of your categories. To be ready before a problem occurs is important. To plan to keep stock levels up is important. That means you need to be flexible and can adapt to any new changes or demands as found in your data.
That said, let's consider an efficient approach to assortment planning. It's also one which DotActiv takes when making assortment decisions.
It begins with a methodology centred on the selection of a strategic matching algorithm which we apply to sub-groupings of products where applicable. This methodology allows us to optimise assortments with different strategies at different product grouping levels within different categories. We also use Rules, Templates and Plans, each of which is fully customisable to meet your specific needs.
Rules are individual calculations built into DotActiv software. We use them to rank products within a database and to generate an assortment based on specific attributes. Templates are groups of rules linked to a particular product sub-category or segment. Plans, meanwhile, are applied to an entire category. They are made up of a customised selection of templates with each template linked to a specific product grouping in a category.
The second stage is to manage the product life cycle of those items that need to enter and exit your business. This is to make space for those items that meet the needs of your customers. For DotActiv, we approach this through product classification, followed by a decision to either do a range review or range maintenance exercise.
A range review allows you to analyse the data around each of your products to understand their performance. With this information, you can decide on which products to derange in favour of products that meet the needs of your shoppers. Meanwhile, a range maintenance exercise involves tweaking your range until it's fully optimised and performing as it should.
When deciding on your product range, it's also worth considering various aspects such as the following:
Product exclusivity;
Stock on hand;
Brand profiling;
House brand impact;
External market performance;
Transferable demand; and
Cannibalisation.
You can read about each of these aspects in our free ebook - Why Data-Driven Clusters, Assortments and Space Planning is Critical For Responding to Changes in Consumer Demand During the Global COVID-19 Pandemic.
It's also worth considering a data period. As consumer shopping habits return to normal, it's a good idea to consider using data prior to the pandemic rather than any data collected during the panic-buying stage. In doing so, you can better understand buying patterns when everything returns to normal.
That said, a range maintenance exercise is continuous and during a pandemic such as the Coronavirus, it's especially important to complete.
Once you have decided on your range, you can update it and implement new planograms. With DotActiv, you can update your planograms with ranges directly from any range maintenance exercise. Then, if it no longer makes sense to stock a product, you can exit it gracefully.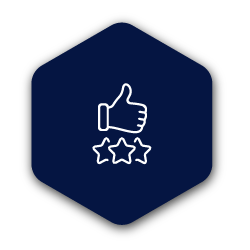 How will both retailers and consumers benefit from data-driven assortment planning during COVID-19?
Implementing data-driven assortment planning leads to many benefits, both for yourself as a retailer as well as your customers. But what exactly are these benefits?
Retailer benefits
As a retailer, you'll benefit from better stock movement and stock holding.
What's more, you'll suffer from fewer stockouts or overstocks since your data will inform you what to stock. Alongside this, you'll experience better cash flow, increased sales, better profit, and less merchandising costs due to more efficient assortments.
You'll also have better use of the space in your store since you'll be stocking more products that sell and less of those that do not. That means carrying the right products in the right stores in the correct quantities and at the right time.
Then there is the fact that because you're offering customers the products they want, you can remain relevant within a fast-changing environment. Because you're offering them what they want, you can also foster shopper loyalty.
Customer benefits
For your customers, they'll receive a targeted assortment at their store of choice. This localised assortment can even result in purchasing unexpected items due to the personalised marketing mix. It also means they don't need to go to multiple stores to complete a shop.
That means your store is easier for them to shop as they can find what they want. It's also visually appealing with less cluttered shelves and because you won't be suffering some stockouts, less interference from merchandisers tasked with restocking your shelves.
The result is a better in-store shopping experience with less frustration. Also, if you're a grocery store or one that offers perishables, and your stock holding is low, you can provide your customers with fresh products.
Conclusion
In today's competitive environment, assortment optimisation is vital to ensure customer satisfaction. Although the decision to optimise assortments can be seen as hard to implement, the right combination of data, strategic decisions and enabling software will ensure that the right mix of products is offered to the right shoppers.
About the contributors
Erin Hodgson is the Cluster Development Manager, Runet Kritzinger is an account manager for the Makro account and Robert Stohr is the Sales and Operations Director.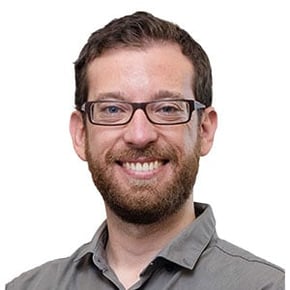 Darren Gilbert
With over 10 years of writing and marketing experience, Darren joined DotActiv in 2017 as a content writer where he was responsible for producing blogs, Ebooks and more. He has since worked himself up to the role of content manager, where he oversees all and any content produced by the company. He has a Bachelor of Arts in International Studies from the University of Stellenbosch.