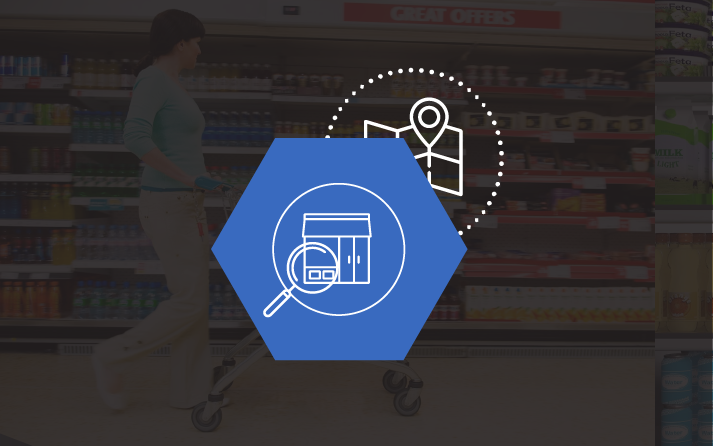 Customer loyalty can be a tough nut to crack. That's especially true when you consider the level of competition in the retail industry. With so many options, your customers can choose where they want to shop. It's your job to ensure they pick your stores over others. More than that, it's to ensure they return.
The best way to assure that this happens - having shoppers return to your stores - is by satisfying their purchasing needs. It also comes down to providing them with a store experience that they can't get anywhere else. So how do you do that? Two words: category management.
To be more specific, it comes down to the category management actions you take. When approached correctly, these actions will do more than just increase the number of shoppers who walk into your store. They will also allow you to entice shoppers to return time and time again.
1. Increase customer loyalty by localising your assortment plans
It goes without saying: if you want to satisfy the purchasing needs of your customers, you need to provide them with the right product at the right time and right place. For that to happen, you need to come up with an assortment plan.
As we've mentioned before, assortment planning is "the process of selecting the collection of products which will be on offer in particular areas and during specific periods of time". Of course, it's more than just selecting a bunch of products and then offering them in all of your stores in the hopes that they will sell. In fact, the chances are high that you won't sell as many products as you'd hoped.
Effective assortment planning rather comes down to understanding your customers first and then providing them with a specific assortment that meets their needs. Since no two stores are alike, you need to localise your assortment plan.
By localising your product assortment, you'll not only improve your overall sales performance but combat rising inventory levels too. You'll also stand a better chance at identifying which products are poor performers so you can replace them.
More importantly, though, you're offering your customers what they want, when they want it, and how they want it. That encourages customer loyalty.
2. Increase customer loyalty by implementing data-driven planograms
To create a pleasant and satisfying shopping experience for your customers, you need to do more than simply offer the right products in-store. Your products also need to be placed in the right place on the shelf. More than that, there need to be the right amount of products to satisfy customer demand. After all, the last outcome you'd want is an empty shelf and unhappy customers. For that, there is the planogram.
Not just any planogram, though. They need to be data-driven. Why? It's simple: by using a data-driven planogram, you can build a shelf that puts all the necessary factors into context. It considers your sales data, your product data, and the information around your different retail fixtures to build a plan that will maximise the selling potential of your shelf space.
As a result, you stand a better chance at increasing both your sales and foot traffic, which helps you to improve the overall profitability of your different categories. Besides that, you can also prevent any over- or understocking of your shelves.
Of course, it's not just about what planograms can do for your retail business. It's also about your customers. For them, it can provide a better shopping experience, allowing them to find what they're looking for both quickly and easily. Also, since you're using data to drive the layout of your shelves, you're grouping products in the way in which your customers would shop your store.
3. Increase customer loyalty by implementing data-driven floor planning
While planograms provide you with a micro view of your store, floor plans provide you with a macro view. Both are equally important if you want to impress your customers and encourage them to return to your store.
As already mentioned, planograms focus on the placement of your products on the shelf. On the other hand, floor planning, which also goes by the descriptor of macro space planning, describes the layout of your store at a category level. Similar to planograms, floor planning also needs to be data-driven.
With a logical floor plan in place, you can set about positioning your categories in a way that meets the needs and expectations of your customers. The result for you is shoppers will be exposed to more of your merchandise. That means fuller baskets and more sales.
On the other side, by determining the right amount of space for each of your categories, you're actually making shopping a pleasant experience. How? By spreading out your high traffic categories, you're reducing the possibility of floor congestion during peak hours. By the way, a busy store is just one space planning pitfall that destroys the shopping experience.
If you need any more convincing as to how floor planning can help you increase customer loyalty, it's worth reading our piece on why it makes business sense. Or how it can create amazing shopping experiences.
4. Increase customer loyalty with visual merchandising
Choosing the right products for your store, placing them in the right place on your shelf, and deciding the layout of your store at a category level is all-important. Especially for pleasing your customers in the long run. What really brings it all together, though, is your approach to merchandising.
More specifically, visual merchandising.
By visual merchandising, we're referring to any and all aspects of your store that your customers can see, be that inside (store interiors) or outside (store exteriors). It also includes, among other things, your retail displays, window displays, retail fixtures, and even the type of mannequins you use.
Since 80% of our impressions are created by sight, you need to focus on creating an inviting appearance that makes your customers feel both comfortable and eager to buy. When done correctly, you'll exceed their expectations. And in so doing, keep them coming back again and again.
That said, it must be pointed out that you must also choose the right merchandising techniques for your stores. As stated in previous articles, there are four main techniques: vertical merchandising, horizontal merchandising, cross-merchandising and colour block merchandising. Which you choose does depend greatly on both the products you stock and your overall retail strategy.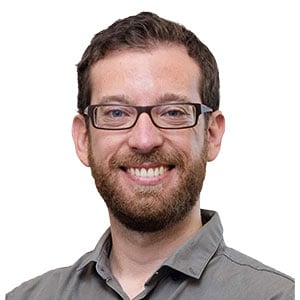 Darren Gilbert
Darren Gilbert joined in 2017 and is the content manager. He has a Bachelor of Arts in International Studies from the University of Stellenbosch.