Are you a manufacturer with a strong category management capability? Does your team enjoy challenging tasks, managing a diverse portfolio of brands? If so, you might want to consider becoming a category captain.
Last week we defined what being a category captain is all about. Usually it is the leading manufacturer or supplier who serves as the category expert for a specific product category. They engage with the retailer on behalf of all suppliers in the category to manage and optimise the selection and display of the product ranges on the shelf.
Category managers who carry out the captaincy are responsible for establishing and maintaining an ongoing relationship between supplier and retailer, ensuring healthy communication. Their primary goal is managing category growth and increasing profits.
What makes a good category captain?
A good category captain focuses on product value while managing risk. You must be savvy enough to identify products whose value may not be immediately apparent, but will be in the future.
A good category manager can look into the future and think strategically, developing a vision of where a product should go. Most importantly, a good category captain seeks to grow the entire category and not just their brands.
What are the key characteristics of a good category captain?
1. Understands the category
You need to have extensive knowledge of the product category to help develop the overall retail strategy for that category, taking trends, seasonality and various other factors into account.

2. Know the shopper
You must know the customer, their buying behaviours, and their wants and needs. Category Managers are always curious about what their consumers are doing and why.
3. A Creative Flair
Category managers who are spearheading the category captaincy should also be in-store experts in visual merchandising. A category can lead the eye through colour, repetition, shadows created by light placement, lettering or texture.
There exists a rhythm in every product display, here are some tips:
Use products that mean something together and relate to the merchandise, e.g. Shampoo and Conditioner;
English-reading people read from left to right. A left to right reading should be created in the display;
Use props that are repetitions in either form or texture; and
Use themes to build a category, e.g. incorporating the seasons - suntan lotion, SPF and beach towels could be placed together displaying a summer theme.
4. Deliver Results
It goes without saying that to be a good Category Manager you need to increase profits. The products you're displaying must sell.
Category captains are often competitive in nature and driven to beating their competition.
What skills and knowledge are required to be category captain?
For a supplier, manufacturer or distributor to qualify as a good Category Captain, you need to be viewed as the category expert. So this means continuously improving and developing your team's skills, and even headhunting new skills ie going out and hiring great Category Managers.
Here are some of the skills that your category managers will need:
Hands-on experience with customers:

A good understanding of what customers want. Knowing a customer's need for a particular product or group of products is essential to a category manager's success.

Extensive industry knowledge:

Understands the marketing dynamics and how to respond to it.

Unsurpassed category expertise: You also need cost management skills.
A flair for the creative: Category captains need to come up with innovative ideas for their products. For example, Lindt chocolate launched their Hello Chocolate ranges (Hello my name is Strawberry Cheesecake). Be smart in your marketing of product categories.
Detail oriented: And you need to be computer competent.

Analytical approach and research driven:

You must have the ability to interpret and analyse data to create product strategies that will influence consumers to buy the products.
Strong negotiation skills and excellent communication:

It takes the time to cultivate relationships. Be prepared to invest time in all aspects of supplier - retailer relationship building.
It's not always possible to be the best in every skill, which is why many category captains have a strong in-house team while outsourcing certain tasks to third party providers.

For example, many category managers outsource the task of developing high-quality data-driven Planograms to tech-savvy agencies whose sole focus is on creating customised, customer driven space planning.

Clear understanding of the marketing mix

Category captains must develop a market-driven approach and thus should have extensive knowledge and experience crafting the perfect marketing mix for a category of products. A marketing mix is a collection of various elements which the retail company uses.

Here is a quick summary of the marketing mix:


Product: Developing the right product for your target market, satisfying a specific consumer need.
Price: When establishing a price for your product, you must consider competition in the target market as well as the cost of the total marketing mix. Also, estimate customer's reaction to price changes.
Promotion: This is how you communicate your product's benefits and features to your target market. It involves direct communication between sellers and potential customers.
Presentation: This is where Category Captains form an essential role in the product's growth. The layout of the store and product placement should attract customers and make it easy for them to locate the merchandise they want to buy.

What are the benefits of becoming a category captain?
The primary benefits are simple and straight-forward. They include the following:
Improved relationship with the retailer; and

Additional influence over strategy for the category including products ranged and product facings.
Conclusion
Today, successful category captains possess a broad range of skills and expertise. They customise product placements and store layouts to improve the customer experience while committing to being part of the retailer's team.
If you're thinking of pursuing a category captaincy, we encourage you to develop and acquire the skills required and to make sure your team has the category management tools they need.
Interested in learning more? Feel free to take a look at our free category management resources here. If you're already on the journey to becoming a category captain, but need support in certain aspects, like planogram services or software go ahead and schedule a call with an account advisor at a time that suits you best.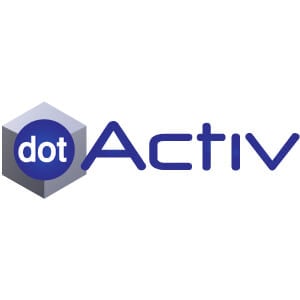 DotActiv Team
The DotActiv team comprises category management experts lending their retail experience and knowledge to create well-researched and in-depth articles.