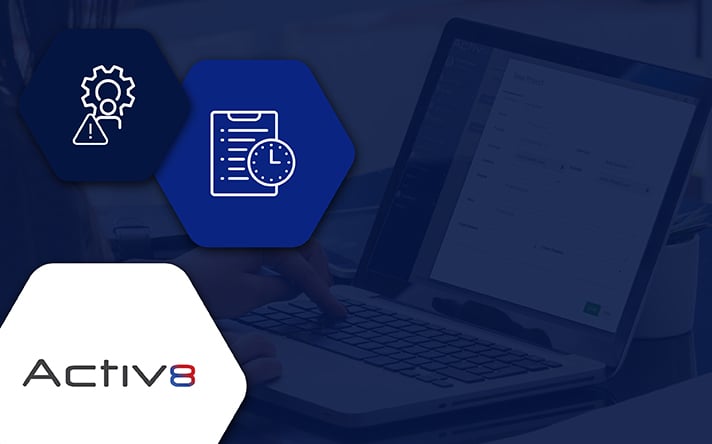 The main objective of any project is to benefit a business in some way, which is why effective project management is important for all businesses, big or small. Project management ensures that a project is planned by considering all the details pertaining to the phases, resources and timeline involved.
Project planning can be done manually, however, project management software is specially designed to ensure that project plans are set out in an organised way, while keeping communication open and improving efficiency.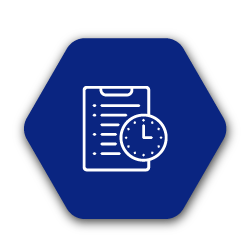 What is Project Management?
Before looking at the importance of project management software for your business, let's consider what project management entails.
Project management refers to the process of planning, organising, and monitoring the processes and resources to achieve the goal of the project at hand on time and within budget.
For effective project management, a project plan must be set in place. Creating a project plan helps to minimise the risks associated with a project and measure the progress of the project by ensuring transparency, accountability and communication.
Project plans can be created manually. However, it's better to use project management software as it can help you to create project plans efficiently and effectively.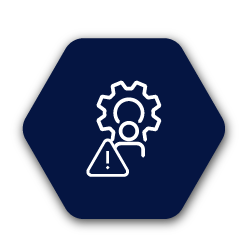 What is the importance of Project Management Software?
If you run a business, you'd understand the importance of project management. Projects are often complex as they involve many processes, people, deadlines and other resources. Therefore, having a solution such as project management software is a great way to ensure that a project is planned, organised and managed effectively to attain the objectives on time and within budget.
Specialised software makes the project planning process easier. It also allows you to reduce costs, save time, and improve your efficiency while keeping all of the details pertaining to the project in one place for reference.
Project management software ensures transparency and accountability so that everyone knows what is expected of them and that they are working on the right tasks at the right time.
Activ8, is DotActiv's project management software solution where project plans can be created, saved and managed. The functions of Activ8 are unpacked below.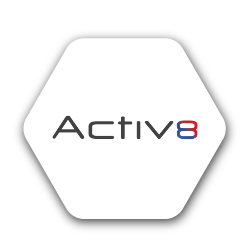 Functions of Activ8 Project Management Software
Good project management software can help you to reduce costs and manage time and resources more efficiently. Activ8 has the below project management features as a part of the product suite.
Create New Project Plans
Create new project plans in Activ8 and capture the relevant information regarding the project at hand. That includes a project name, the manager, observers and the company that the project is to be completed for as seen below.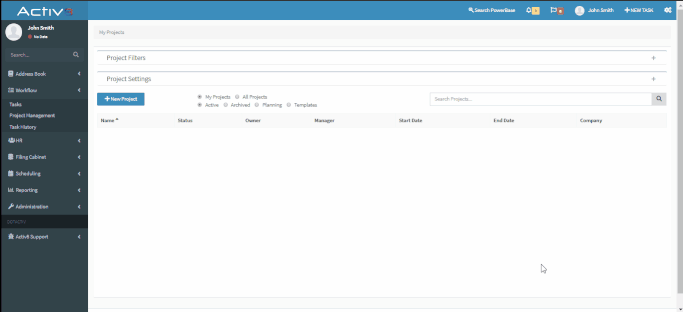 Set the commencement and completion date for the project so that the timeline is set and state the purpose, as well as any risks in relation to the project to ensure that each member involved understands the objective, possible risks and end goals of the project.
To learn more about creating a new project in Activ8, refer to this article here.
Plan and Manage Projects
Activ8 allows you to plan and manage more than one project at a time. Each project plan is built by creating tasks (or importing existing tasks) and giving them deadlines in line with the project completion date. Assign these tasks individually or group them within milestones of the project.
You can view project plans as a Gantt chart to give a high-level overview of all of the tasks involved and the dates that each task is to be worked on as seen below:
By using Activ8 to plan and manage your projects, you can monitor the progress and reduce the stress and possibility of human error that comes with project management.
Save a Project Plan as a Template
If a project has been completed successfully, you might want to recreate the process that was followed for future projects. Activ8 allows you to save project plan templates so that they can be used again in the future, saving you the time of recreating a new project plan.
To do this you would simply load the project plan template, then make adjustments to the details such as the involved persons and deadlines. This is a really helpful function if your business often works on projects with a similar scope or objective.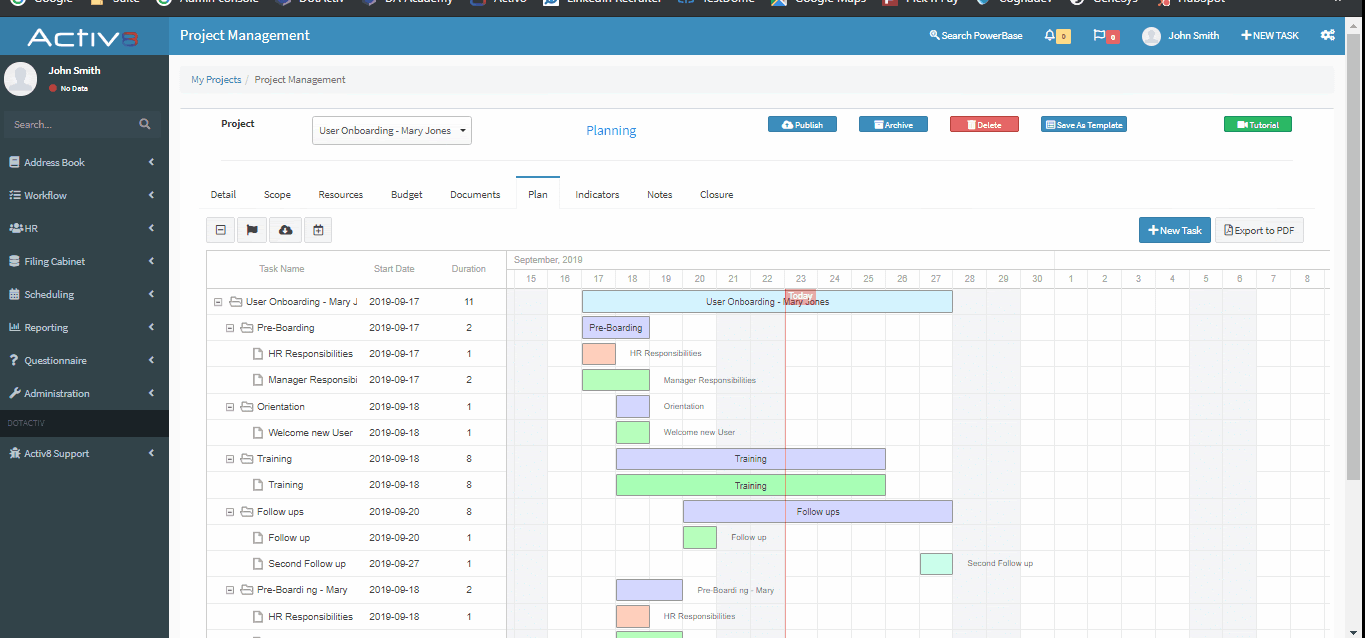 Add Checklists to Project Tasks
Alignment is key to any project to ensure clarity on the scope and work at hand. Activ8 allows you to add detailed checklists to tasks associated with the project to break the task down into separate activities to manage task deadlines and work progress.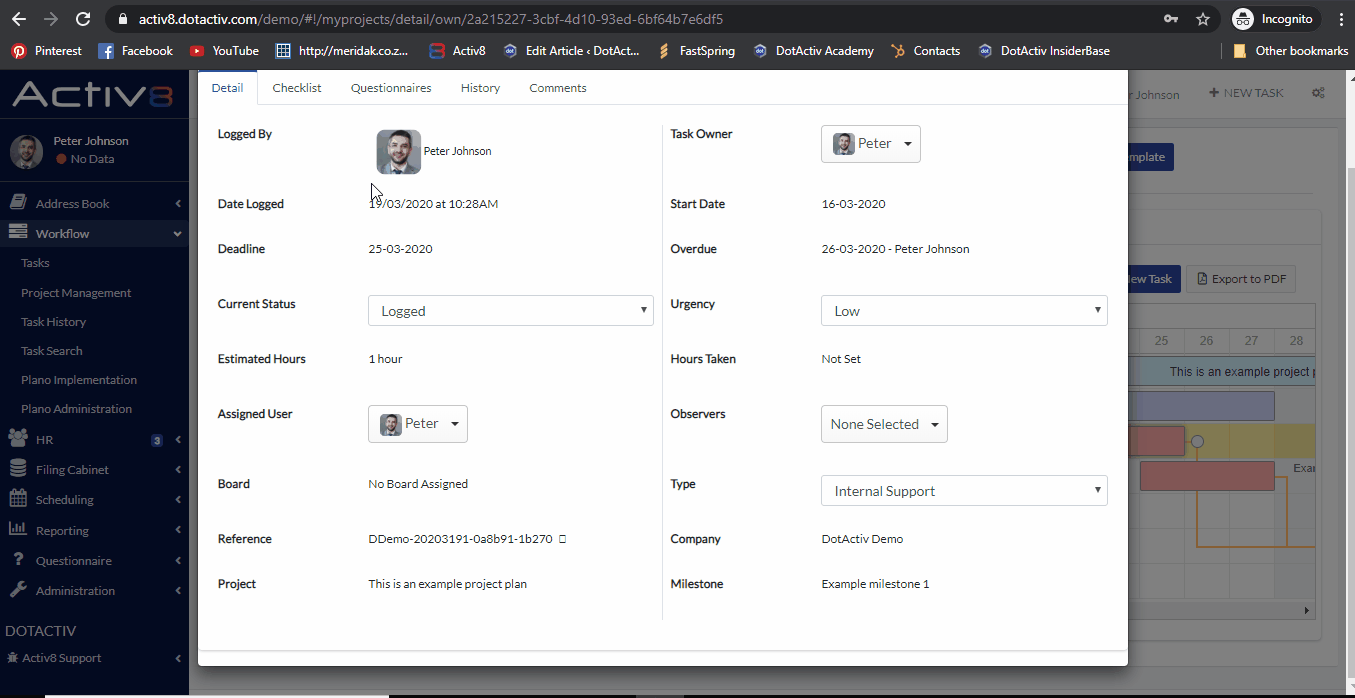 Manage Additional Project Data
Activ8 allows you to store supporting documentation, such as contracts or proof of payments, associated with the project in one central place in the 'Documents' tab within the project plan for easy access.
You can also manage your expenses within your project plan. Set up a budget indicating the costs associated with this project plan to help you manage your project effectively. You can access this in the 'Budget' tab.
Print your project plan to PDF to easily share it amongst your team or to print it out for easy reference.
This is all shown in the screen recording below.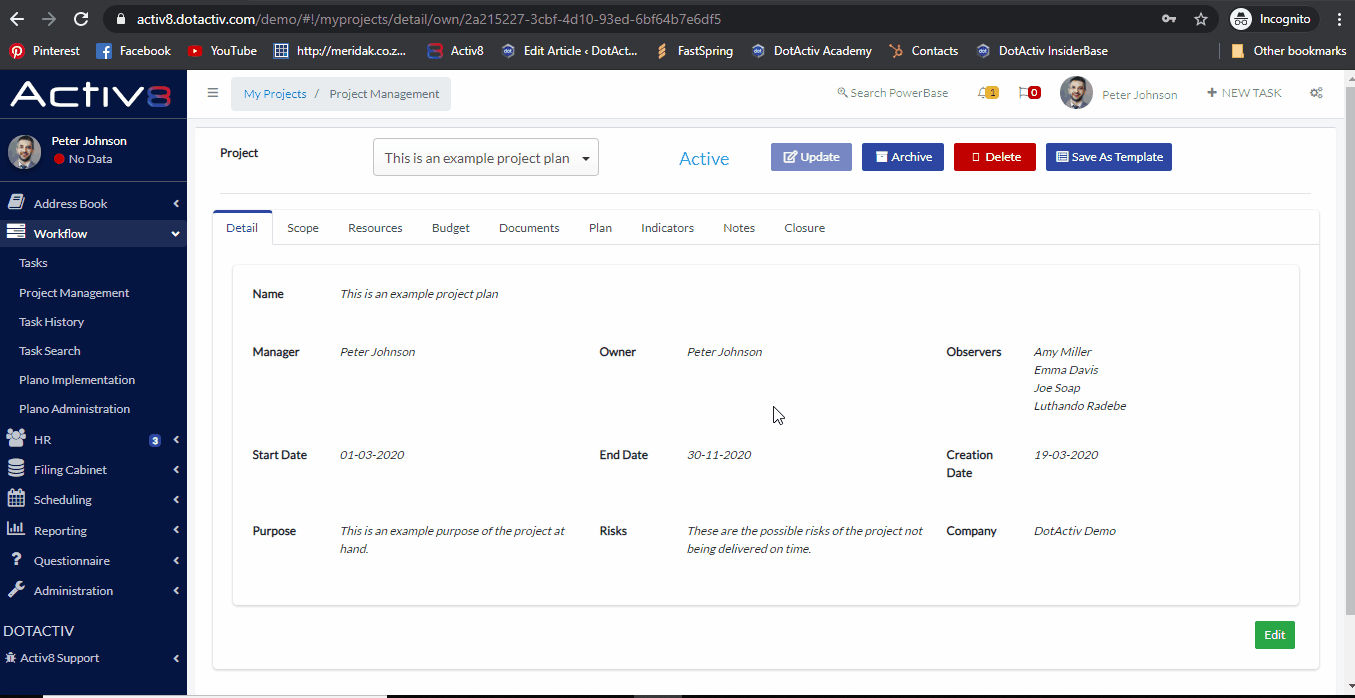 Conclusion
DotActiv's team management software, Activ8, has built-in project management functionality which helps to ensure that your projects are planned with transparency, staff are held accountable for their part and so you can complete them on time and within budget.
If your business needs software to create and manage successful projects, Activ8 is available for free for your first 20 users. You can learn more by scheduling a demo with one of our sales consultants below.