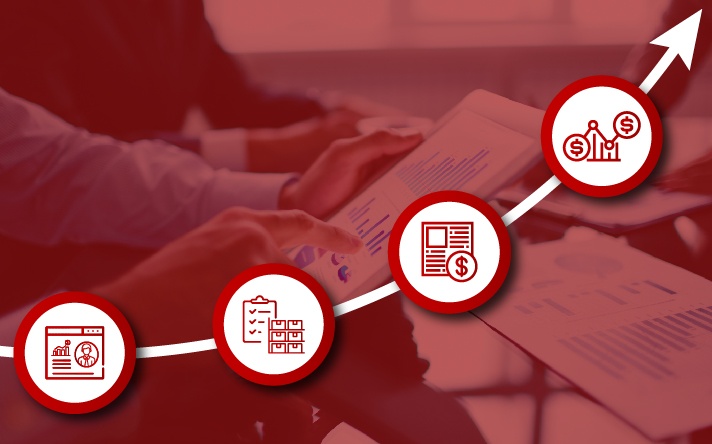 Stock Keeping Units (SKU) play a critical role in your retail success. However, they are often misunderstood, with many confusing them for barcodes, EANs or UPCs. In reality, an SKU is an identification code unique to your retail business. That means that it can tell you a lot about what is going on in your store. What's more, it can help you to run a more efficient business.
If you want to take a step back and read up on SKUs as well as some of the common misconceptions around them before reading on, then, by all means, please do. You can read our article on SKU basics here. We've also included a link in that piece to take you back here once you've finished reading it.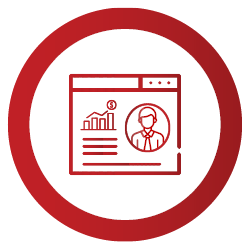 An SKU can help you to track consumer spending habits
Since your stock keeping unit is an identification code that allows you to differentiate one item from another in any given department (as well as across your business), if you've approached it correctly, you will have all the information you need to understand what is going on in your store.
That includes having access to sales data that will show you exactly how your customers are shopping at your store. It's the type of data that can put you ahead of your competition. After all, by understanding the spending habits of your customers, you can tailor every other aspect of your business.
Let's say, for example, that you stock Pool Care products. Within this category, you have two like for like chlorine products, but they're different brands. Product A and Product B. By using a different SKU code for each, you can monitor how each performs.
After three to six months, you can look back on the sales and units data you've collected to see if you need to make any changes. In other words, is a product worth keeping or not? If not, the next time you refresh your planograms, you can look to reduce its facings or shelf space.
[Videos] Learn how to create assortment plans that will improve the profitability and efficiency of your categories
There is also the point that with this information at your fingertips, it'll be easier to determine market trends, understand who the market leader is, and see what items are bought together with it.
Of course, you do need to be mindful. If you want to make full use of your SKU, the information around it needs to be complete and consistent. In other words, all the necessary fields must be filled in, and you need to pick (and stay with) a naming convention.
For example, when filling in your Size and Unit of Measure (UOM) field for your chlorine products, you should not have 1kg and 1000g. Instead, chose one. By selecting two, you're creating more work for yourself, dirtying your data and radically reducing your efficiency.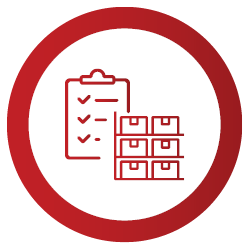 SKUs can help you to control your inventory and can influence purchasing decisions
As mentioned above, SKU information allows you to track the spending habits of anyone who enters your store and buys a product. The clear aftereffect of that is you'll know which products sell and which don't.
That naturally leads into the second point that we want to make about what an SKU can help you monitor. There are two parts - controlling your inventory and influencing your purchasing decisions. And they both work together.
On the one hand, this information can help you to gain control of the inventory that you have in-store. For example, by classifying your products into the correct hierarchy, your stock keeping unit information will show you how your categories perform in relation to each other.
That means that you'll know how much space to apportion to each product. The area you allocate changes how much stock of each of your SKUs you can hold on the shelf. That, in turn, gives you an idea of how much stock you should purchase to fill that particular space.
What's more, you'll end up purchasing the correct amount of stock of each item as its needed, thereby saving yourself money that you can invest elsewhere in your business.
There is also the point that by understanding your hierarchy and the count of products in each of your groupings, you can control category caps. As stated in a previous piece on inventory value, you want to ensure that your category caps are in-line with your average congestion to avoid range bloat.
As for those considerations that you need to take into account when using your SKU information, again, it comes down to clean data. It is critical that you use clean data. For example, if you stock Milk, you should always classify it into the Dairy category instead of placing it in the 'Cooldrinks' grouping.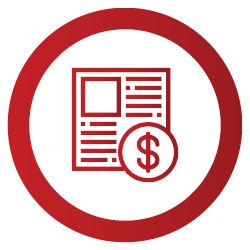 SKUs can provide you with much-needed information about your pricing
While your stock keeping units can assist you with inventory control and understanding consumer habits, it's just as useful to help you to understand your pricing. More simply, whether or not you've priced your products appropriately.
Let's look at the good, better, best pricing principle. In knowing the average price of your SKUs, you can determine the LSM of your market by looking at which price range of items your market is willing to purchase.
For example, you might find that when it comes to your Electronics category, there is a higher demand for a particular brand of television that happens to be moderately expensive. Meanwhile, there is little to no demand for a similar TV from a competing brand priced slightly higher. In that instance, you could look at either repricing your products to fit market expectations or offer discounts.
A third option is to look at deranging the expensive product. That's if, after a period, sales have stagnated and it doesn't look like they will improve. If you don't want to derange the product, you could reduce the amount of stock you have on hand, incorporate special orders or even make use of dropshipping.
[Online course] Learn how to identify those factors you must consider prior to pricing, and creating a pricing strategy with DotActiv Academy
Then, there is also the point that you can use this information to cross analyse your price per UOM of products. That's to ensure that your pricing of different size items makes economic sense to your customers. The last thing you'd want is to price yourself out of the market unnecessarily.
The bonus of pricing appropriately does not only lead to more sales. It can also help you to build trust between yourself and shoppers.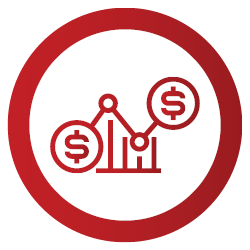 An SKU can help you to monitor and cater to space elastic demand
The last, but not certainly not least aspect of your retail business that you can monitor with your stock keeping unit information is the space elastic demand of your products.
As a concept, space elastic demand can become very complicated very quickly. But it doesn't need to be so. In simple terms, space elastic demand refers to the increase or decrease in the rate of sales arising from a change in the space allocation of a product. In short, increasing the space on your shelf can have a direct influence on demand for that product and vice versa.
Of course, other aspects can influence demand and result in an increase in sales, such as the positioning of each product. However, using your SKU information to cater to this demand is an effective way of monitoring the performance of categories and brands to see which performs and which don't. It ties in with the point we made around spending habits of your customers.
As soon as you find out which products are selling, you can open up on those and close space for other products that aren't performing as expected.
More than that, what you are essentially doing is making ranging decisions. And they are all informed decisions, based on data. By having a complete set of SKU information, you can feel confident where making range cuts and bringing in new lines to replace them.
That's because by knowing the details of all of your products in a category, you can safely calculate which products to remove as you know you can replace them other products without doing too much harm to the overall category. It's the same for not removing products where there is no viable alternative.
That said, you do need to be mindful of how much stock is available from your suppliers and how much stock you want to order to fill your space. There are also market trends to consider.
Conclusion
With integrated category management software such as DotActiv Enterprise or Pro, you have every possibility of not only tracking your SKUs but selecting those that will offer you the best return on your investment. You can visit our online store here or click below to find out more.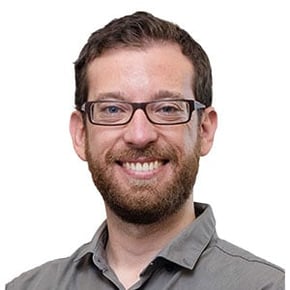 Darren Gilbert
With over 10 years of writing and marketing experience, Darren joined DotActiv in 2017 as a content writer where he was responsible for producing blogs, Ebooks and more. He has since worked himself up to the role of content manager, where he oversees all and any content produced by the company. He has a Bachelor of Arts in International Studies from the University of Stellenbosch.