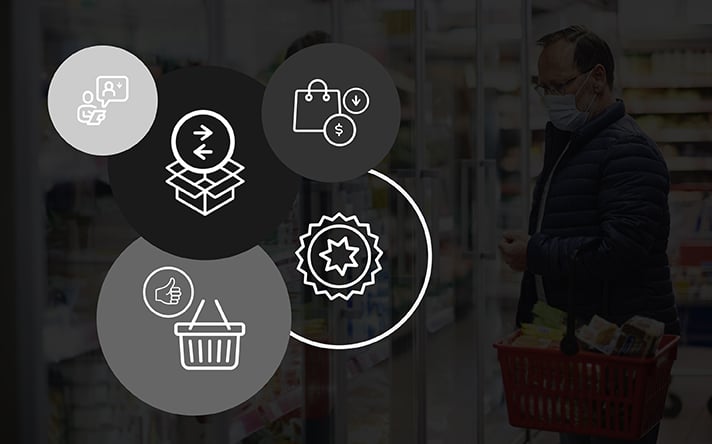 If you are a retailer who wants to meet the needs of your customers head-on, you need to ensure that your store is fully compliant. It must meet the correct standards. Of course, this isn't so much about having the proper measures in place - that should be a given. Instead, this is about why store compliance matters.
There are many reasons why; all of which we'll unpack in this article. For now, it's also worth pointing out that there are consequences for remaining non-compliant. We'll touch on that too.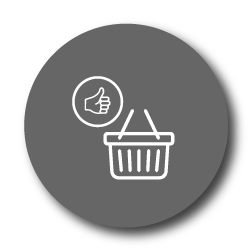 It ensures a pleasant shopping experience for your customers
The first reason to have a compliant store is the most obvious. It ensures a pleasant shopping experience for anyone who shops your store.
How?
Let's consider a compliant floor layout. By ensuring that you design your store so that customers can find what they're looking for easily, you make the shopping experience less stressful. That would be especially helpful considering the world is currently dealing with the COVID-19 pandemic.
One approach is to place complementary categories either nearby or beside each other so that shoppers wouldn't need to walk too far to get what they need. Ensuring a logical product flow throughout your store can also help you to fix various store problems that you're facing.
Of course, you would need to be careful that you don't place all of your popular categories in one place. That can lead to store and floor congestion. If you build your floor plan with data, you shouldn't face this problem.
Alongside the above point is the need to put the correct signage above your aisles so that shoppers can know what to expect before they walk down one. To add to this, you could also consider placing retail displays in various parts of your store that inform your customers about where to find products. That could mean adding must-need products on your gondola ends or in easily accessible areas within your store.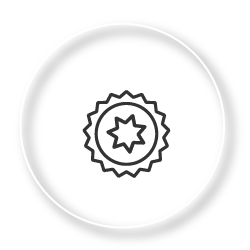 It can help you to maintain a good reputation
One of the benefits of ensuring your customers have a great shopping experience (brought on by store compliance) is that it can have a direct impact on the reputation of your store.
Let's say, for example, that a shopper walks into your store for their weekly grocery shopping. Because you have set out your store in a logical manner and understand how your customer shops, they will be inclined to return. They know that when they walk into your store, they will find what they are looking for at any given time.
Then, they will likely tell their family and friends about your store when asked about where to get a product that you stock. It is worth pointing out that we are under no illusions that this is not the only factor when choosing a store at which to shop. But it is one that you need to know.
As for what else you can do to ensure you maintain a good reputation, it is worth considering data-driven planograms. That is because of all the practical benefits such as allowing you to reduce your out of stocks, ensure logical product layouts and more. Above that, data-driven planograms can ensure that you can be consistent in everything you do.
When you are consistent as a retailer, you can encourage people to return to your store again and again. It is worth pointing out that if you have completed a clustering exercise, no matter which store the customer visits, they can expect the same experience.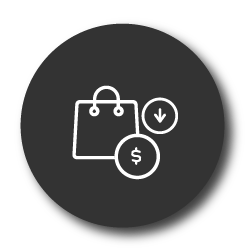 Non-compliance can result in lost sales and unnecessary costs
While each of the above points refers specifically to the benefits of store compliance, you should not forget about the consequences of non-compliance.
One such consequence is a loss of sales, which you can also expand to include unnecessary costs.
Here's how: let's say that you decide not to plan out your store or use data-driven planograms. Instead, you choose to layout your store haphazardly. You place categories unrelated to each other beside one another. You place a high-trafficked category at the front of your store. Alternatively, you give too much space for a category that doesn't move a lot of product.
In any of the above examples, you will see a loss in sales. By placing unrelated categories beside each other, you are confusing shoppers. They will not know where to go to find a product. And even if they do find one, because you have not laid out your store in a logical manner, it is difficult to find other items. That can result in shoppers leaving in frustration and not wanting to return.
If you place a high-trafficked category near the front of your store, you are stopping shoppers from going further into your store. Firstly, you can block other shoppers from entering the store this way. Secondly, why would a shopper want to walk around your store looking at other products if you have placed what they want at the front? They can walk in, pick up the product they want, pay for it and walk out.
As for giving too much space to the wrong category, that should be self explanatory. By giving too much space to products that don't sell, you're taking away an opportunity to sell products that do. What's more, you're again frustrating shoppers as you'll soon run out of stock.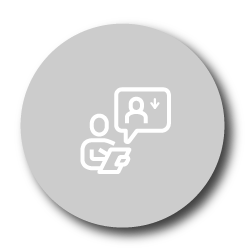 Non-compliance can affect customer service and staff morale
The fact that your store isn't compliant or organised means that you'll likely have staff who cannot provide adequate customer service. That's because they might not know where the product is in your store or how to answer any question posed to them.
That's not to blame them.
However, it is a problem. In truth, it's one of the aspects that infuriates shoppers. According to an American Express survey, 61% of customers will not return to your store because of bad customer service.
The knock-on effect is that it can influence staff morale. Would you expect staff to be happy if they work at a store that fails to consider how its customers shops so places products anywhere? Or you don't give a popular product enough space on the shelf so it's always sold out. The answer to both questions is, of course, no.
To add to this, if you fail to train up your staff appropriately, you'll face the same problems. It affects customer service and frustrates your staff.
Of course, your store should be compliant first before you can begin any proper staff training. Once you do, you can focus on important aspects such as the fact that your floor staff need excellent product knowledge and must be able to adapt to any changes to your store, be that layout, an unexpected out of stock or more.
Let's say, for example, a customer walks in and finds that your store no longer stocks a specific product. By having a staff member on the floor able to answer a customer question and provide them with an alternative product that is equally as good if not better means you can still make a sale.
Conclusion
Activ8 is team management software for retail and it's a powerful enabler for driving company culture. If you're interested in pursuing a culture of transparency, accountability and high levels of work ethic then Activ8 is for you.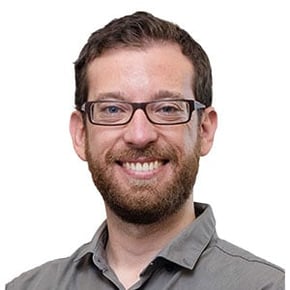 Darren Gilbert
With over 10 years of writing and marketing experience, Darren joined DotActiv in 2017 as a content writer where he was responsible for producing blogs, Ebooks and more. He has since worked himself up to the role of content manager, where he oversees all and any content produced by the company. He has a Bachelor of Arts in International Studies from the University of Stellenbosch.