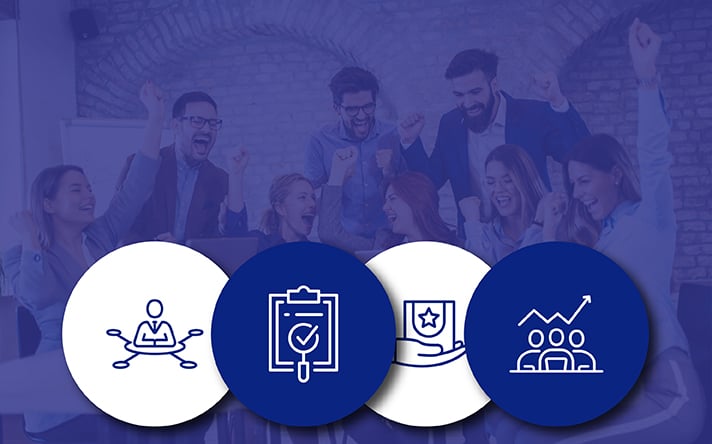 If you want to implement change within your business, it isn't a good idea to introduce it straightaway. That's asking for trouble and especially so if it's a significant change that will affect the way you do business. So how do you do it? Here's how: you achieve it in stages. And what better way to manage that than to use task management software.
Why?
Let's put it this way. With the right task management software in place, you can set a solid foundation for any change going forward, be that work- or culture-related. You'll face less resistance as you can introduce these changes at your own pace. What's more, it can help you to create a culture to be proud of and transform your retail business for the better.
Of course, those are not the only reasons for using such software. We've pinpointed four other benefits that should explain why it's worth considering.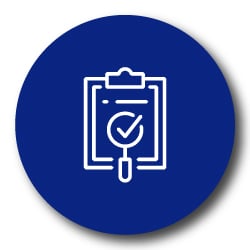 You can create (and sustain) a culture of accountability
The first significant benefit to using task management software is that it offers you the opportunity to create and then sustain a culture of accountability within your business.
How?
It's right there in the description and its primary function. This software enables you to assign, manage and track what's going on in your business. The fact that you can track tasks and understand what everyone is busy with at any time means you can lay the foundation for a team that is accountable.
What's more, you'll have a team that understands it's roles and knows what you expect of them. There are no grey areas. If they don't achieve or do X, they'll know they've fallen short. On the other hand, if they do achieve X, they can feel rest assured that they've met expectations.
Let's say, for example, that you're a retailer and you have a team of space planners, and you want them to roll out refreshed planograms for a category. You'd thus log tasks for each team member with all the necessary information for them to complete the work. That includes any documentation, a deadline, notes if necessary, how long you expect it to take and so on.
As soon as you log the task, they'll receive a notification, which they must acknowledge. From there, it's a case of either asking for additional information or completing the task as set out. Your team can't alter any particulars of the task, and if they don't finish it before the due date, the system flags it as overdue, and it counts against their performance metrics.
If that doesn't drive a sense of accountability little else will.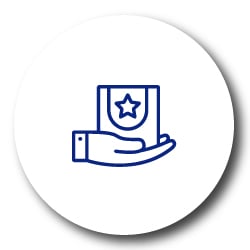 It enables you to deliver service excellence to your clients
The fact that you can manage and ensure that your team completes any work you set out for them is an important benefit to using task management software. That much, we've already said.
Of course, it goes further than that. By managing your work internally and keeping your team accountable, you can set yourself up to deliver service excellence to your customers. And consistently so.
What's more, it can help you to build a reputation as a business that can deliver on time, every time.

Let's consider the example with the space planners again. This time, you're a supplier, and a retailer who stocks your products has asked you to refresh the planogram for the category. It's a significant refresh and can help strengthen your position as the category captain if you get it right.
Without such software, it appears as a daunting challenge. After all, where do you begin and how do you pull everything together?
With DotActiv's Task Management Software, such a project becomes that much more manageable as you can deliver work timeously. By creating tasks with specific criteria and deadlines, your team is aware of what they must complete and by when. That allows you to deliver service excellence time and again as you've planned out how you're going to do it.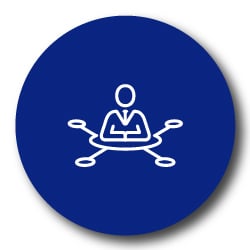 It allows your team to self-manage themselves
If you want to get the most out of your team, one of the best ways to do that is to empower them to be responsible for their actions and work.
Why?
Firstly, empowering them shows that you have full confidence in their ability to complete the work. Yes, there is the tasking element which allows you to track the work and monitor what your team does at any time. However, it's not about micromanaging your team.
Instead, you're offering your team freedom by allowing them to take responsibility for their work. Your team is well aware of the tasks and deadlines and know what they need to do to get the work done. It's now up to them to do it.
Secondly, empowering them has a direct impact on the culture of your business. If you run a retail business that places a focus on giving responsibility to its employees and letting them self-manage themselves, you're creating an environment where people will want to work and do their best and achieve as much as possible.
Of course, there are consequences to keep them in check. The setting of tasks will allow any team members not to slack off. If you were to look at task management software such as Activ8, there is a feature that further drives responsibility and self-management.
That's the fact that everyone in your business has a dashboard with a summary of their statistics. And everyone can access that information at any time. If you're performing well, everyone knows it. It's the same for anyone else in your business. If someone doesn't perform well, you'll know. If you or a colleague is not performing as they should, everyone will know that too.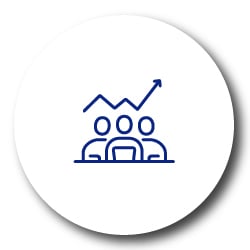 You can manage and distribute the workload across your team evenly
The last but certainly not least benefit worth pointing out has to do with workload management.
Nobody wants to have to do all the work. That goes without saying. Also, nobody wants to have to do it if someone else is free and available.
Let's put you in the shoes of one of your team members for a moment. Imagine you are them and you find that work that could quite easily go to someone who is not as busy is coming your way — all the time.
That's going to lead to frustration and animosity. You could even take out your frustration by venting to colleagues, which can influence the working environment.
Why can't you distribute the workload out across the whole team? It's a simple question with a simple answer - lack of planning.
Without any planning, it's difficult to understand what you need to do to get the work done. With planning, as a manager, you'll have good knowledge of existing and upcoming workloads. That means you can distribute work out evenly.
When your team sees that you're treating everyone fairly and everyone gets work according to their capacity, you're creating a work environment where people aren't under unnecessary work stress.
Conclusion
Activ8 is team management software for retail and it's a powerful enabler for driving company culture. If you're interested in pursuing a culture of transparency, accountability and high levels of work ethic, Activ8 is for you. Learn more by scheduling a demo with one of our sales consultants below.