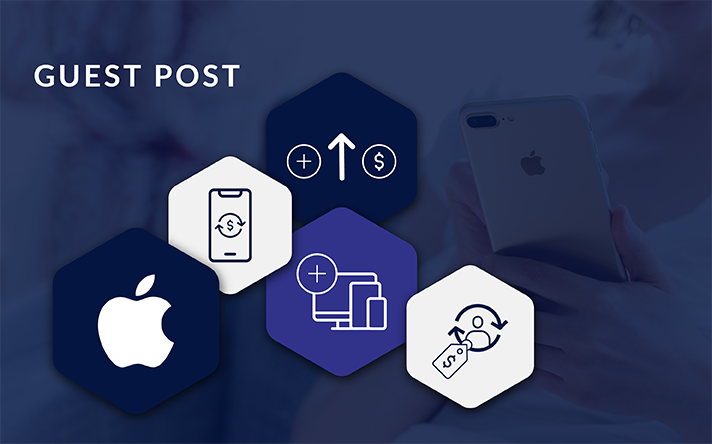 When it comes to technology, getting the best "value" isn't just about the price at the register. There are other factors to consider. Take the Apple brand and its product as an example. One of the often-cited benefits of purchasing an Apple product is its innate ability to hold its value so well on the secondary resale market. But why is that?

Rising prices and no sign of demand slowing down
The change of the seasons wasn't the only major event in the fall of 2019. On 10 September 2019, Apple unveiled its much-anticipated iPhone 11 lineup, sporting new colors, an impressive dual-lens camera, enhanced durability features, and a more robust A13 chip.
With prices starting at $699 and going all the way up to $1099 with the iPhone Pro Max version, it was expected that many consumers would flock to the secondary market, searching for deals on "last year's" models.
Yet to their dismay, these bargain hunters were in for a rude awakening. Although competitor prices on phones tend to drop off substantially over time, especially as it relates to the release of the next model, the same cannot be said of Apple devices.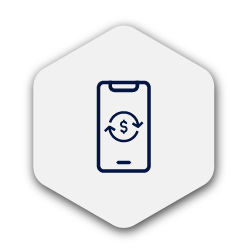 A closer look at resale values by the numbers
If you've ever been in the market for an older iPhone or Mac computer, you've no doubt had a bit of "sticker shock" upon seeing that, as compared to new models, its older counterparts did not drop as much in price as you had expected.
On the other hand, if you're looking to sell an iPhone then you will be pleasantly surprised to find that iPhones, iPads, and other Apple products tend to retain value much better than its counterparts.
In the smartphone and technology industry, this is a unique characteristic not many companies can claim.
Preliminary data on third-party resale values of iPhone Pro models
Given the recent release date of the iPhone Pro series, Apple has not yet added official trade-in values for the phone, and data from third-party buyers is limited.
However, we were able to compile the following information from Plunc and other sources as a benchmark on the retention of value for Apple's newest iPhone model(s).
Here's what you can expect:
You can expect to resell an iPhone 11 (64GB) for $824 at Plunc, $693 at Swappa, $400 at Best Buy and $323 at Gazelle.
You can expect to resell an iPhone 11 (128GB) for $721 at Swappa, $414 at Best Buy, and $347 at Gazelle.
You can expect to resell an iPhone 11 Pro (64GB) for $937 at Swappa, $450 at Best Buy, and $481 at Gazelle.
You can expect to resell an iPhone 11 Pro Max (256 GB) for $941 at Plunc, $550 at Best Buy, and $621 at Gazelle.
Apple's Official Trade-In Values (as of 02/2020)
iPhone XS Max Up to $500;
iPhone XS Up to $420;
iPhone XR Up to $300;
iPhone X Up to $320;
iPhone 8 Plus Up to $250;
iPhone 8 Up to $170;
iPhone 7 Plus Up to $150;
iPhone 7 Up to $120;
iPhone 6s Plus Up to $100; and
iPhone 6s Up to $80.

What makes Apple so special?
There is no arguing that Apple is one of the world's most successful companies, having weathered turmoil in its earlier days, to its rise to dominance throughout the 1990s and 2000s.
But what is it about this titan of technology that has made it stand out from an otherwise lackluster herd of competitors?
Innovation, inspiration, and brand loyalty rank among the few key driving factors.
1. It pioneered a new product category
Apple is an innovator. But innovation isn't the only thing that drove Apple to become the behemoth it is today. Few companies can say that it created an entirely new category in its market, yet Apple certainly did just that.
It brought true disruption to the modern mobile technology market, redefining the term "smartphone" and forever changing the lives of millions.
2. It's first to market, first to fanbase
As the pioneer on this front, being first to market helped Apple establish a loyal and raving fan club early on. This "slice of the pie", as it were, provided a strong foundation from which to build on.
3. Its aggressive marketing
Although Steve Jobs is credited with leading the vision of Apple and its product lines, the company also took charge in other areas as well, investing heavily in aggressive marketing campaigns, product launches, and cutting edge "Apple Stores" around the world.
4. Apple takes care of loyal customers
Apple is an experience from product to storefront. Traditional retail fronts didn't live up to its lofty expectations, pushing Apple to launch retail stores with futuristic layouts and immersive features tailored to its market.
5. It's product quality and intuitiveness
Jobs was adamant about product design, quality, and intuitiveness. Ease of use was at the forefront of every decision made, turning Apple devices into a literal extension of hand and thought. While technology became more complex, Apple found unique ways to make its use similar, a feat that other competing devices were unable to match.
Going beyond just ease of use, Apple has made it its mission to tackle only those product types that it is confident it can make better than anyone else.
As stated by former Apple chief design officer, Jonathan Ive, "Our goals are very simple … to design and make better products. If we can't make something that is better, we won't do it."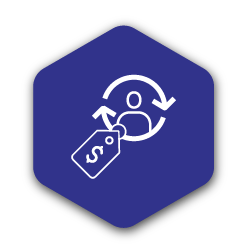 The cost value proposition and its influence on the perception of products
There is a definitive gap widening between Apple and Android. Although Android made some headway with Samsung's Galaxy and One product lines, Apple still holds a stranglehold on an extremely loyal fanbase that is unlikely to jump ship.
This, despite the fact that Android equipped devices are more feature-rich, customisable, and, often cheaper. Yet, Apple's higher price point, as opposed to being a limiting factor, has served to keep the brand squarely in the sights of those seeking quality and luxury over price.
An innate belief wired into the subconscious of many consumers is that the more expensive a product is, the higher the quality of that product. In fact, much market research has centered around this principle, demonstrating its impact on consumerism.
For example, a study published in the Scientific Journal of Neurology uncovered that individuals react differently to placebo pills based on how much those pills were worth. Yet another study, published in Science Daily showed that in reaction to taste testing various wines, the "the reward and motivation system is activated more significantly with higher prices and apparently increases the taste experience in this way".
In other words, we are predisposed and "wired" to connect high price points with reward and value.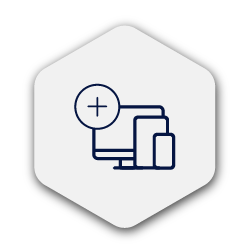 The transformation of a commodity into an essential component of our daily lives
One of the narratives that Apple has so effectively crafted is one that takes a seemingly "nice-to-have" luxury item, and turns it into a needed tool for daily living.
The "Apple Ecosystem" was carefully devised to expand its reach and net of inter-related products and services. This makes using the system for further services or products easier as you add on more items. It does this while simultaneously making it difficult to use those services or products outside of its ecosystem.
Conclusion
So what is in Store for Apple's Future? Your bet is as good as ours. But if history has anything to say about it, it's that we will continue to see Apple push the boundaries of innovation, capitalise on its loyal fanbase, and produce products that stand the test of time.