There is no doubt COVID-19 has negatively impacted all businesses across the globe, regardless of the industry. In reality, it has become a cliché to point out. The reason we are doing that is to juxtapose it with the view that a global pandemic provides new opportunities to show your value as a business. Take, for example, DotActiv and our category management services.
Across all of our services, from Planogram Development to Assortment Optimization, Cluster Optimization, Floor Space Optimization, and more, we have continuously spoken about our ability to deliver a quality and convenient experience.
Before our national lockdown in the first quarter of 2020, we provided these services on-site. Of course, lockdown put a temporary end to that. It meant we needed to adapt quickly. Fortunately, we regard change as a constant.
Instead of struggling, it provided us with an opportunity. It meant doubling down on our promise to deliver every aspect of our category management services at convenience to our clients at a time when consumer needs have changed and category management took on an even more important role in the retail industry. But not just that. It also meant providing these services at the same high standard as if we were on-site.
One year from first delivering our services remotely, these are not only words. We have a process to back up our promise. Below, we take a high-level view of that process to show you what you can expect from (our) category management services as a customer.
That process includes what we once referred to as Meeting Packs 1 to 4. Since first introducing them, we have updated the naming convention, bringing them closer to the practical function of the consultations.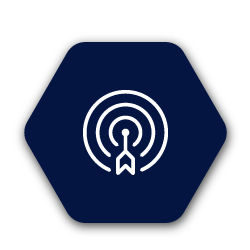 First consultation: We confirm your performance objectives
The first consultation, formally known as 'Meeting Pack 1' is now known as 'Performance Objectives'.
The goal during this consultation is as the name suggests. It is to confirm both the performance objectives and needs of your category. It is also to get a better idea of what your category currently looks like so we have a base from which to begin.
We take a collaborative approach to these consultations, so while we can and will suggest performance objectives, it is also about listening to what you want to achieve.
Do you want to improve your stock holding and stock turn, for example? In that case, we would look at helping you order stock according to your planogram capacity to reduce your stock holding. That would also help you ensure that your products sell out more frequently, thereby increasing stock turn. This is the kind of advice we would share if you purchase our Assortment Optimization Services.
If you want to improve your product placement and flows for your best-performing products, we could suggest you first analyse the performance of your products. Based on identified metrics, it would help to know how your products perform before establishing a logical flow that agrees with your consumer decision tree. This would be a solution for you if you have chosen our Planogram Development Services.
These are two examples of performance objectives. There are plenty of others.
Need help creating planograms but don't have the time or resources? Talk to us
For example, do you need help creating consistent merchandising category flows across all of your stores? Do you want to improve your efficiency in your supply chain by increasing visibility on category spend? Or, grow your sales/units/gross profit/GMROI by a target percentage for your category? This would be a solution for you if you have chosen our Floor Space Optimization Services.
Alongside these performance objectives, we explain how we can achieve them and provide you with performance measures. Besides that, we provide a snapshot of what success would look like once we follow through.
All of this can occur online, at a time, and on a day of your choice. While we might not be in the same country or timezone as you, that does not hamper our ability to deliver what you need.
To make it convenient, we use the video conferencing tool you understand and use the most. All you need to do as the client is to arrive at this meeting and answer our questions about your category to help us to help you meet your category goals.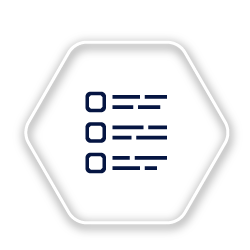 Second consultation: We present your preliminary plan
Once we have signed off on your performance objectives, the DotActiv specialist category planner assigned to your account will set up a preliminary plan.
The goal is to stress test the proposed preliminary category plan before the final output. It is also to refine it where necessary.
Let us take the example of delivering our Planogram Development Services to your business to unpack what to expect from this consultation.
If we were delivering planograms, this presentation would include a visual planogram to see how your products would look on the shelf. We would add the suggested flows by sub-category and segment, complete with highlights to depict how each product appears on the shelf.
Using the Highlights function in the DotActiv software, we can present the sales in rand value by category, sub-category, segment, brand, and more. If you do not use Rand, we will adjust the currency to yours.
With the highlights, you will see which products generate the most sales in your category and which are your lowest-performing SKUs. That could mean tweaking your range - part of our Assortment Optimization Services - so that you stock all the products that your customers want. We will also highlight and dig into all of the other metrics that will help you meet your performance objectives.
If you want us to look at your stock turn, we would show you if you are overstocking on a product and explain why. For example, you might be overstocking on a product with a low stock ratio. Or, you might have a high stock ratio due to strong sales of another product.
From there, it is about presenting various graphs and reports to show the performance of the products across your category. Using our custom reporting feature, we will build out the specific reports, and use filters to help explain what is happening.
As mentioned above, this is a consultation about confirming the blueprint that we will follow to deliver the results you want. If something is not making sense, or if you have questions about how we plan on producing the outcome you are after, this is the time where you can debate and discuss the way forward.
Once you are happy, we will ask you to sign off on this plan in order to begin building it out. The content discussed within each meeting is signed off so that both parties agree on what is to be delivered.
Again, this is a consultation that we can present online at a time and on a day that suits you best.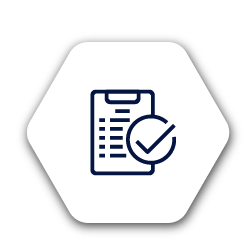 Third consultation: We deliver your plan
With the preliminary plan signed off, the next step is to deliver it.
The goal of this presentation-based consultation is not only to deliver the final output. It is also to explain the rationale behind our final output.
For example, if you ever sit in on this consultation, you will find out that this is a consolidation of everything that we have discussed from the beginning of the process. It is so you can get a holistic view of the process that we have followed up until this consultation.
Much like the previous presentation, we will cover the flows, highlights, and performance graphs to show you the result of implementing our plan. What is new will be a look at our Changes Report.
Want to make smarter category management decisions that'll positively influence your business? Talk to us
The Changes Report allows you to understand the impact of making any updates to your planograms. We complete these reports for proposed versus existing planograms.
It is worth pointing out that each of the presentations we deliver covers a lot of detail. For context, if you were to download it as a PDF, it could vary between 100 and 150 pages. As part of the presentation, we'll drill into all the pertinent information so you can understand everything easily.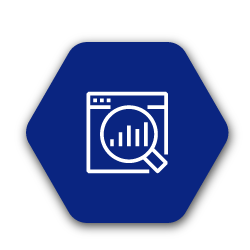 Fourth consultation: We unpack the results and tweak where necessary
The final meeting, now referred to as 'Performance Analysis' is an analysis-based consultation. During it, we will unpack the implementation results and talk through the learnings.
For the sake of this piece, we will continue to use the example of our Planogram Development Services. In that case, we would first look at the implemented planogram before presenting a category analysis.
With the category analysis, it's all about presenting a before and after picture. So, what the category looked like before we implemented the agreed-upon plan and after implementation. By looking at these two periods, we can clearly depict whether or not the implemented plan worked and met the objectives that we agreed on during the first consultation.
From there, we also take a closer look at the tactical plans we implemented to help you meet your objectives. That would include the merchandising principles as well as any implemented product placement tactics.
Performance graphs and fixture analysis also form a large part of this consultation. Each graph unpacks how your products performed on the shelf. We'll look at a variety of reports that summarises the results.
Meanwhile, with the fixture analysis, you can see how each product performed in each segment across a variety of measures such as % Sales, % Units, % Profit, and so on.
For added context, this fourth consultation usually happens anytime from the first month to four months after implementation, depending on the category and the type of performance objectives that you want us to measure.
After we take a look at the results, it's time to make any necessary adjustments. Depending on the outcome or circumstances, we'll complete a category review or refresh.
Conclusion
We have designed our category management services and everything around them in such a way that we can deliver them to you, no matter where you are in the world. The fact that we have a tried and tested methodology means we are confident we can provide our services remotely and at convenience to you.
Interested in finding out more about our category management services? You can book a complimentary custom exploratory consultation with us here or visit our online store.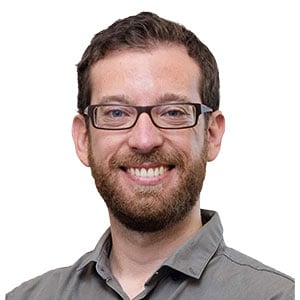 Darren Gilbert
Darren Gilbert joined in 2017 and is the content manager. He has a Bachelor of Arts in International Studies from the University of Stellenbosch.