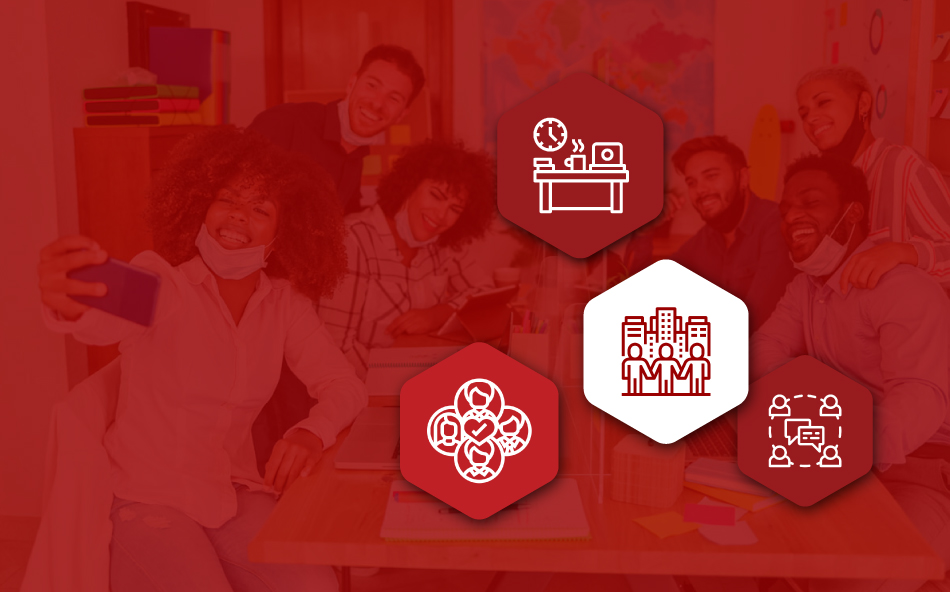 You could argue that a company's success comes down to what it offers to the market. If a company can provide a product or service that is high in demand, it has the makings of success. Of course, that's only one part of it. Because as much as you might have a working and in-demand product to sell - you also need staff to help you sell it.
That said, it's important to note that we're not only talking about your salespeople who are actively selling your products or services. They are important Instead, we're referencing the importance of all of your staff. Liz Ryan, an author and former contributor for Forbes agrees, writing that your employees are far more important than your customers. While controversial, she has a point.
Your staff play a role in your success and so you need to spend time building them up and investing in them. Once you can show you value them, they'll do their utmost to see the business succeeds.
Fortunately, at DotActiv we have plenty of staff who have positive things to say about their experience. We're calling them our internal staff reviews. And, rather than keep these words to ourselves, we want to share them with you.
Why? No matter if you want to work for DotActiv or buy a solution from us, we always live by the truth that it's a good idea to be transparent. You must also understand who you're dealing with before you approach us, be it as a career seeker or potential client.

Staff Reviews: What staff enjoy most about working at DotActiv
To be as encompassing as possible, we spoke to a wide variety of people in DotActiv. They ranged across multiple departments, ages and tenure at DotActiv.
When asked the question about what they enjoyed the most about working at DotActiv, one of the key takeaways was DotActiv's culture. If you follow us on social media, it's a topic that often comes up when we ask new hires the same question - they're excited about the culture.
"The entire company culture is just amazing - there are no other words to explain it," says Sanmari Roberts, a shelf planner who has been with DotActiv for a little over a year and a half.

Déan Vermaak, a category planner who has been with DotActiv since early 2020 and worked on various accounts agrees.

Alongside the strong culture that DotActiv has managed to build, and continues to foster, is the realisation that the people you meet here can and do become fast friends.
Do you want to join a tight-knit group of people all working together to deliver the best category management solution to global retailers and suppliers? We want to hear from you!
There is something in that. American analytics and advisory company, Gallup published research in 2018 which found "a concrete link between having a best friend at work and the amount of effort employees expend in their job."
Beginning as a space planner in 2013, Lisa-May van Blerk moved through the ranks to become DotActiv's first female operations manager. Today, she is Operations Executive and enjoys experiencing the passion that everyone has for the business.

Runet Kritzinger agrees. Runet has been at DotActiv since 2015, working her way up from space planner to account manager. Today, she runs one of our major overseas services accounts.

Of course, there is pressure. Retail, and by association, any direct link to the industry is fast-paced and can, quite often, be stressful. You only need to speak to Janri van Tonder, who joined the DotActiv team in 2021 as an operations manager.

That's critical and even more so if you consider that many of DotActiv staff work remotely. Fortunately, it doesn't affect the quality of work that we deliver.

Staff Reviews What to expect when working at or with DotActiv
So that's what many of our staff have to say about working at DotActiv. But what if you're in the position where you're about have a meeting for a position at the company? Or, you've visited our website, browsed through our solutions and are about to book that meeting with our Ops team.
What can you expect?
We mentioned it a little earlier in this article. From an employee perspective, you'll receive as much assistance and guidance to ensure you understand how everything works.
Shelf planner, Ilze Klopper who has worked for DotActiv since mid-2018 backs up this point.

Portia Pretorius, a shelf planner who has worked on various accounts in Cape Town and Johannesburg also likes to point back to the staff around her.

Nadia Cloete agrees. Having worked at DotActiv since late 2017, first as a space planner before promoting to account manager, she's experienced DotActiv grow from a company with 50 people to one that at the time of writing sits at over 100.

DotActiv's training manager, LeAnn Groenewald, joined the team in early 2020 and says she's never met such a genuinely nice bunch of people that not only care about helping others with work-related matters but also care about their well-being.

The above is all from an employee's perspective. But what about from a client's perspective?
For that, we can return to Sanmari.

It speaks to DotActiv's motto of underpromising and over-delivering. It's in our blood. It's what drives us. We're a team of young, vibrant men and women, all of whom want to help our clients grow their businesses and we don't stop until we're able to showcase that.
Are you a retailer or supplier interested in buying a category management solution that's developed, built and delivered by people all striving to deliver measurable and meaningful results? Let's talk!
Of course, we enjoy a work-life balance - you can't hope to be successful at work if you don't also look after your mental health and well-being.
Conclusion
Our staff are an important part of DotActiv's success. It's why we spend a lot of time and effort in ensuring that we always hire the best. It's not only to give us peace of mind, knowing that we have a capable team.
It also gives our clients (current and future) peace of mind that when they purchase a category management solution, they can know that they'll receive high quality in return.
Are you interested in joining the DotActiv team and providing category management solutions to retailers and suppliers from across the world? We'd love to hear from you. You can read up about DotActiv, what we stand for and how we operate here or apply for any open positions here.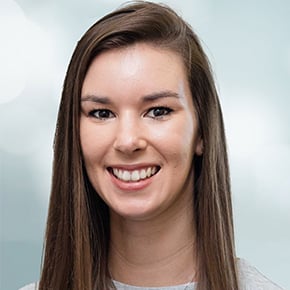 LeAnn Groenewald
LeAnn Groenewald joined DotActiv in 2020. As our in-house training specialist, she oversees the running of the DotActiv Academy, develops training material and manages and maintains the DotActiv PowerBase. She holds a Bachelor of Commerce (Honours) in Industrial and Organizational Psychology from the University of Stellenbosch.