At DotActiv, we regularly celebrate the uniqueness of our culture. That's because it's something to be proud of, and we want to build on it. While values do not equal culture, they are very much the foundation of our culture.
We recently began a campaign to unpack the values that make DotActiv who we are as a company. The purpose is to unpack the meaning and application of each of our values in fine detail. Without understanding what each word means, our values are merely words strung together.
When you truly understand the meaning of these words, you can learn about the power that lies in them and in our values.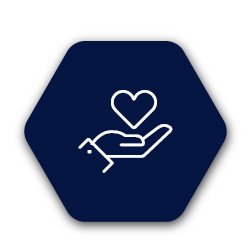 What are DotActiv's values?
Our values are the foundation and guidelines of our company and the key to our success. They define who we are as a collective and set us apart from the competition. They underpin our vision and mission statements, our business strategies and our decisions, actions and behaviours as individuals.
When our directors sat down to define the values of DotActiv, they came up with these 11 values which they ordered purposefully. However, no value is better than the other. These company values form part of DotActiv's core existence and are (always) top of mind while working towards our mission and vision.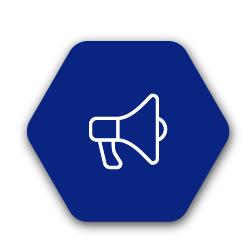 What value is on the agenda today?
Today, we will be unpacking the definitions of our first value, which is:
"We are passionate about our business and promote a positive, energising, optimistic and fun environment."
Let's break down the words in bold. It's worth noting that each definition below paraphrases what you'd find in any reputable dictionary.
Passionate
To have strong feelings or emotions about something.
Our business
Ours implies a sense of shared ownership.
Promote
Support or actively encourage the further progress of something.
Positive
Positivity means thinking optimistically, looking for solutions, expecting good results and success, and focusing and making life happier.
It is a happy and worry-free state of mind, which looks at the bright side of life. Positivity also means a positive frame of mind.
Energising
Give vitality and enthusiasm to something.
Optimistic
Hopeful and confident about the future.
Fun
Amusing, entertaining, or enjoyable.
Environment
A work environment is the setting, social features and physical conditions in which you perform your job. These elements can impact feelings of wellbeing, workplace relationships, collaboration, efficiency and employee health.
Let's recap:
"We are passionate about our business and promote a positive, energising, optimistic and fun environment."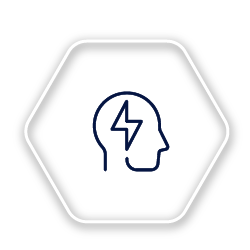 Living this value
What do our employees say about how they live out this value daily?
One of our employees, Ilze Klopper, explains how she lives out this value daily at DotActiv.

"It is important for us to understand the severity of the daily battles we face whether you are at work or in a personal situation. It is easy to lose sight of the impact it can have on you, your work and even your co-workers," she says.
"That's why I choose to put on my armour daily to prepare me for any situation. My armour consists of the following:
Belt of Responsibility - This piece of armour gives you the ability to always do your best by showing up for work on time and completing your tasks on time. Responsibility affects how you work and the amount of work you do.


Helmet of Positive Attitude - A positive attitude helps boost your confidence, productivity and fosters creativity. Therefore, having a positive attitude will lead to better performance, which is likely to rub off on your co-workers.


Breastplate of Integrity - Honesty and strong morals foster trusting relationships with clients, co-workers, and managers. Co-workers value your ability to give honest feedback and your clients will also trust your advice.


Shoes of Respect - You must lead by example, which means that we should demonstrate acceptable behaviours and attitudes, as well as treat all our employees fairly. This will reduce workplace stress, conflict, and problems.


Sword of Discipline - Being disciplined helps you focus on your goals and encourages determination to complete your tasks at hand. When you remain disciplined in your day to day tasks, it shows a high level of dedication towards the company by always ensuring that you do your part.


Shield of Team Spirit - Collective team spirit helps us to meet the company's objectives while assisting our teams in meeting their goals and delivering high-quality work. Teamwork fosters mutual respect for all team members, managers and it encourages the appropriate delegation of work."
Another colleague, Matthew Beadsworth, also shared his perspective of how he lives out these values within DotActiv:
"When I think of this value and how I see it being lived out by each and every DotActiv employee, I am reminded of so many situations at work where I have had to draw from the energy and positivity of those around me. There have even been times where we would do silly pranks at work just to lighten the mood and create a fun environment for all", he says.
"This all comes down to the fact that we all have a responsibility to invest time, energy and emotion into growing and building our relationships at work. The direct spin-off of this is a positive, energising, optimistic and fun environment."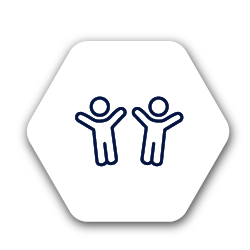 Bringing it all together
Creating a positive and healthy culture for your team boils down to six essential characteristics, as noted by Emma Seppälä and Kim Cameron in the Harvard Business Review.
Caring for, being interested in, and maintaining responsibility for colleagues as friends;
Providing support for one another, including offering kindness and compassion when others are struggling;
Avoiding blame and forgiving mistakes;
Inspiring one another at work;
Emphasising the meaningfulness of the work; and
Treating one another with respect, gratitude, trust, and integrity.


Conclusion
We should all strive to create an environment in which we encourage each other to stay positive (or be in a positive mindset), stay enthusiastic about what we do, remain hopeful, and help make our environment (be it our physical workspace or even just the social connection with colleagues) enjoyable, and even entertaining.
Interested in working at DotActiv? You can find out more about what positions are open here.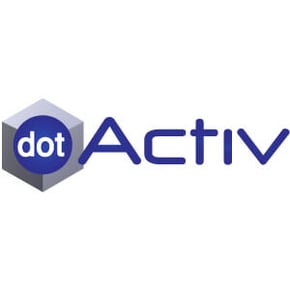 DotActiv Team
The DotActiv team comprises category management experts lending their retail experience and knowledge to create well-researched and in-depth articles.