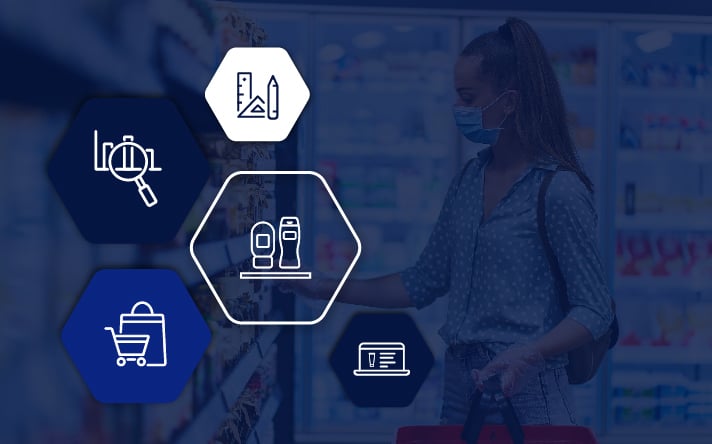 A consumer decision tree plays an integral role in allowing you to learn more about how your customers shop in your store. You can also use them to understand customer buying habits and their decision-making process. So does that mean that you can also use it to boost customer loyalty? The short answer is yes, you can.
As for how you can achieve that, that's where this article comes in. You might notice that we don't refer directly to customer loyalty in any sub-headings. That doesn't negate the impact of consumer decision trees. Instead, it should show you that it has a deeper influence.
But first, a brief definition:
A consumer decision tree or CDT is a graphical record used by retailers to depict the decision-making process that a customer undertakes whenever they purchase a product.
About the contributors
Brian Nyamachiri joined DotActiv in 2013 before his promotion to operations manager a few years later. He currently oversees the Adcock Ingram, Danone, GSK, Dr Oetker, Loreal, Makro, Premier Foods, Revlon, and UPD accounts.
Kelly Cordeiro has been with DotActiv since 2017 and has had experience running many accounts, including Cerebos, Danone, Premier FMCG, and Shield Chemicals. Currently, she is the account manager for Pick n Pay.
Runet Kritzinger has been with DotActiv since 2015. She currently manages the Makro Food and Liquor account and is also part of DotActiv's Cross-Functional Management Forum.
Tanya Du Plessis joined DotActiv at the beginning of 2018. She currently oversees the Makro General Merchandise account. Makro is a wholesaler chain and subsidiary of Massmart that has international ties to Walmart.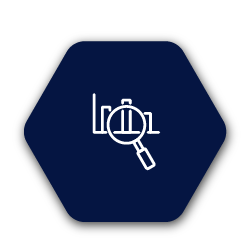 Consumer decision trees can help with effective data analysis
As stated at the beginning of this article, your consumer decision trees are critical in that they can help you discover the buying habits of your customers.
So how do you build and create a consumer decision tree? That's simple - you use data. Without retail data, it's difficult - some might argue near impossible - to understand what's happening in your store. That includes knowing what is or isn't selling.
If we were to take a closer look at why a CDT is so important for effective data analysis, it would be to say that it provides deeper insights into shopper trends. This, in turn, will assist you in analysing, interpreting and delivering data in meaningful ways.
What's more, it allows you to understand how to break your category into sub-categories, segments and so on.
But how does this boost customer loyalty?
For one, if you can understand consumer shopping habits, you can create a pleasing shopping experience for your customers. That's because you're presenting your products in a way that shoppers understand.
No shopper enjoys shopping in a category where they can't find what they need. If you present your products in a way that reflects how your customers stop a particular category, they'll return to your store, knowing what to expect and where to find products.
Of course, it's not just for the benefit of your customers - with a CDT, you can also develop shopper-driven category strategies that will ultimately boost your sales.
For example, by creating planograms and aisle adjacencies through the use of a CDT, while it allows you to retain customers, it can also lead to the improved performance of your categories.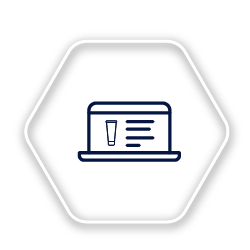 Consumer decision trees can inform assortment planning decisions
If your consumer decision trees are critical for effective data analysis, they are just as vital for assortment planning and any decisions around it.
Here's why: imagine attempting to stock a range of products across your stores without first knowing how a customer makes a decision when shopping a category. While you will have a range of products on your shelves, the chances are high that a vast majority of those products will not sell. If they do sell well, it would be more as a result of a gamble that happened to pay off rather than anything else.
You are more likely to end up overstocking on products that you'll struggle to sell, which means less shelf space for your top-performers and rising inventory value.
A CDT is also critical for assortment planning because it can help you to identify the attributes that are more important to shoppers. Examples include price, quality, variety, type of store and location. By incorporating such information into your ranging exercise, you can customise your product offering.
As for how it boosts customer loyalty, we have already mentioned that. But let's present another scenario:
Let's say you employ an assortment analyst, either internally or from a third party. If this person can understand shopper trends and can create assortments based on them, they can create a comprehensive range for a specific store or cluster. If the range appeals to your customer, they'll return.
By offering customised - or localised - assortments, not only can you retain customers, but you can also grow your existing customer base. Customer loyalty can thus generate more customer loyalty.
That said, if you want to be a retail success, you should always know what your shoppers want and have those products readily available.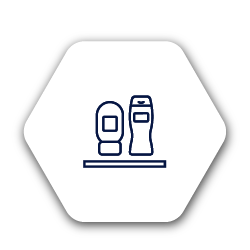 Consumer decision trees can help with the building of planograms
A planogram is a visual representation that indicates how and where to place products on a shelf. Thus, with a consumer decision tree, and proper product classification, you can create a planogram that reflects how your shoppers shop a category.
It'll also inform the sequence in which to place your sub-categories, segments, brands and so on. It's critical to place them all in a logical product flow. Doing so can also help you to draw your customers down and through an aisle.
There is also the point that if you want to build an effective planogram, you need data. And, as we pointed out earlier in this article, that data can explain how customers shop in a category.
The space planner or planogram specialist tasked with building a planogram for your store needs to understand how a customer makes decisions when shopping. Knowing how they shop in-store means a space planner can plan and create a category in such a way that your customers enjoy the shopping experience.
By using consumer decision trees to build planograms, you can create a level of consistency across all of your stores. Doing so can encourage and boost customer loyalty. And don't forget this: if you can make shoppers forget that they are shopping and that it's not a chore to find items in-store, you can encourage them not only to return but even shop for longer.
When a comprehensive range is complemented by a well-constructed and data-driven planogram with the correct merchandising principles, you make shopping a category simple.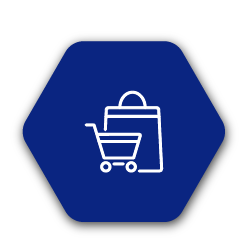 Consumer decision trees can lead to better merchandising
As we've noted in the previous point, consumer decision trees can help you to build effective and performance-enhancing planograms. Part of building such a planogram comes down to your merchandising principles.
Your CDT will help you to build planograms that makes it easier for shoppers to find products on the shelf. By incorporating merchandising principles, you can make it that much easier.
Let's say, for example, your customers shop in a particular category with price in mind. In that case, you might want to merchandise your products from premium to economy.
What's more, if you implement the merchandising principles based on your CDT correctly, you can create a planogram that entices trade-ups, add-ons, impulse buys and more.
While your customers enjoy the experience of shopping in your store, their average basket spend increases. But they most likely won't mind because they know that they don't have to go elsewhere to complete their shop.
That all speaks to how your consumer decision tree, through merchandising can boost customer loyalty. A well-laid-out shelf plan with best practice merchandising principles will ensure that customers can easily locate products on the shelf as well as identify products on promotion.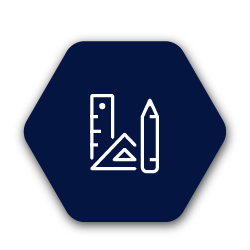 Consumer decision trees can help you build strategic floor plans
By analysing the buying habits of your consumers, and understanding how they shop, you can create a floor plan that follows a logical category flow.
You can also create a floor plan that reflects customer traffic flow. And, in many cases, set up a floor plan to negate any congestion during peak shopping hours.
Similar to planograms, a CDT will also help inform your category adjacencies decisions. How? By informing you how your customers shop in categories and move through your stores, you can create awareness for brands or products that your customers might not have otherwise seen.
This creates additional shopper satisfaction since you're offering customers complementary products and items through cross-merchandising. Instead of needing to visit multiple aisles to complete a shop, merchandising similar products together or nearby each other makes for an easier shopping experience.
When your customers become familiar with your store layout, they will feel comfortable shopping at your store. More importantly, when you keep your floor plan the same (or as close as possible depending on store size), your customers will return. And not just to that one store where they had that good experience.
They'll come to expect the same shopping experience at all of your stores. If you can provide that, you're that much closer to encouraging shoppers to return again and again. So much so that they become loyal customers. Maybe even customers who swear by your retail brand.
Conclusion
A consumer decision tree is important because it can influence customer loyalty. But it's just as critical to get right if you're ever looking to implement category management best practices in your retail business.
Interested in learning how? You can book a complimentary custom exploratory consultation with us here or visit our online store.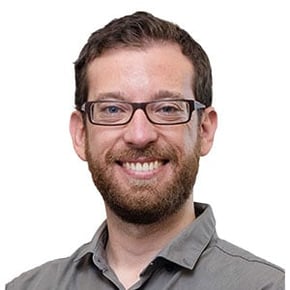 Darren Gilbert
With over 10 years of writing and marketing experience, Darren joined DotActiv in 2017 as a content writer where he was responsible for producing blogs, Ebooks and more. He has since worked himself up to the role of content manager, where he oversees all and any content produced by the company. He has a Bachelor of Arts in International Studies from the University of Stellenbosch.